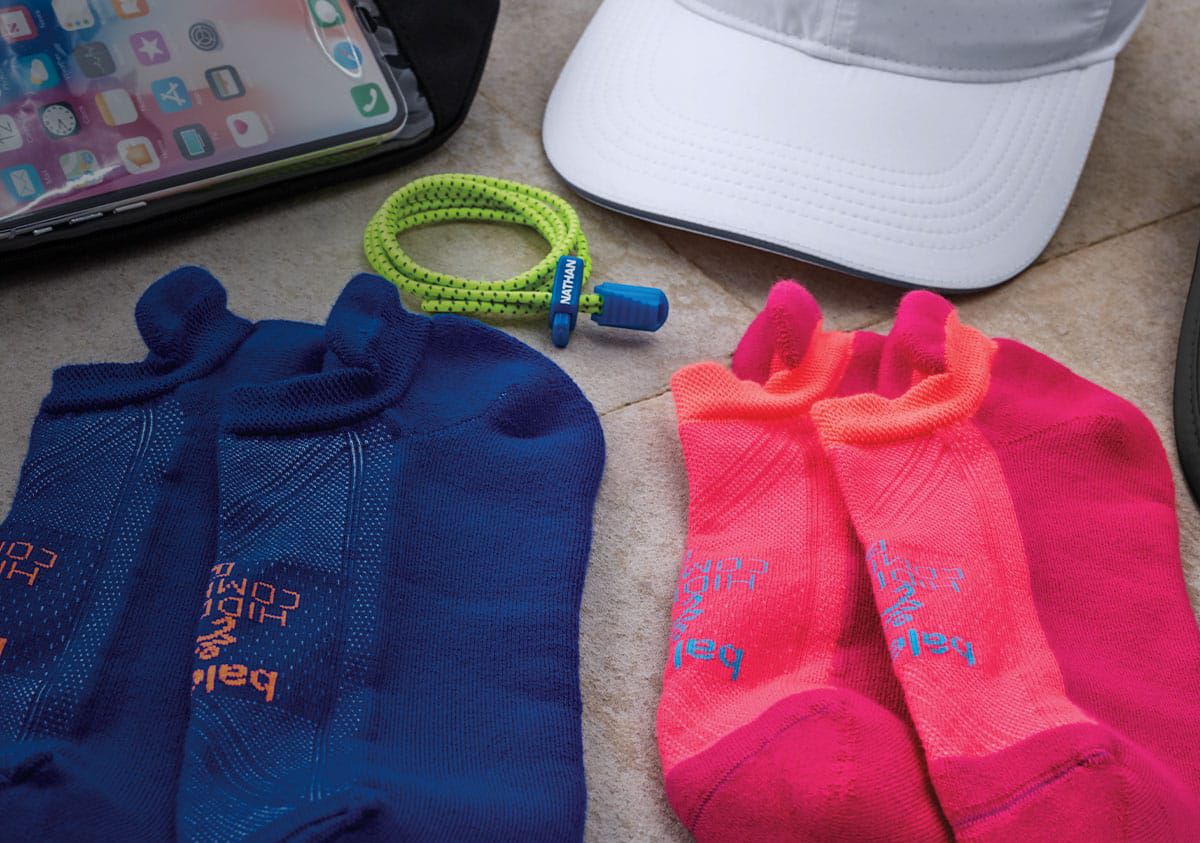 Prepared, Every Step of the Way
Socks, Water Bottles and More Running Accessories

Learn More About Running Accessories
Selection
Take on the Road with Running Accessories
Make the most of your run with the right gear. Log miles with performance-boosting running accessories and technology.
Looking for the perfect gift? Shop our best gifts for runners collection. Browse women's running gifts and men's running gifts to find the perfect gift for every runner on your list, all year round.
Keep track of vital statistics and navigate your run with fitness trackers, pedometers, running watches and heart rate monitors that are simple to use and carry along with every mile. Replenish with hydration belts, water bottles and running bands or run to the beat with running headphones.
When it comes to picking up the pace, it's the details that count. Stay on your feet longer with running compression gear, shoe insoles and running socks. Shield out the sun's glare with running sunglasses, and headwear and stay comfortable with comfort and cooling items like running towels and more.
Turn to top running brands for the breakthrough accessories you need, Under Armour®, Nike® and Brooks®.
Expert Advice
Run Smarter with the Right Running Accessories
Get the running gear that's going to keep you going. A lightweight running watch or fitness tracker logs miles, monitors your heart rate and tracks calories burned, so you see the results of your training in real time. Keep your technology close with comfortable-fitting running arm bands, designed to keep your technology securely fastened as you move.
Compression technology works to support your muscles as you run. Compression apparel boosts blood circulation and speeds up recovery time post-run. Runners frequently turn to compression sleeves, tights, socks and more for added strength as they run. Conquer your run when the temperatures delve by layering your compression accessories and apparel as a baselayer.
Stay visible to motorists with the help of lightweight safety and reflective gear, like vests, arm bands and knuckle lights that grant visibility in for running in the evening. Bring along a bottle of pepper spray for protection or an instant cooling towel to keep fresh feeling when the pressure is on.
Stay safe on your run with especially designed pepper spray.
A lightweight hydration belt is the perfect way to keep up the pace. From trekking off-road to training for your next marathon, pull on a comfortable belt that holds one or multiple water bottles without weighing you down or restricting your movement.