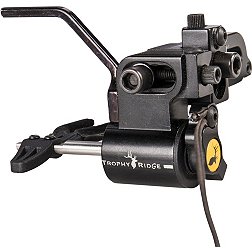 Trophy Ridge Sync MD Drop Away Arrow Rest
$104.99
WAS: $104.99 - $109.99*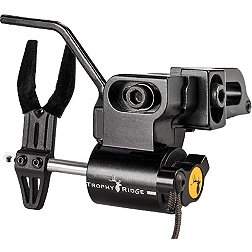 Trophy Ridge Sync Drop Away Arrow Rest
$64.99
WAS: $64.99 - $69.99*
Find what you are looking for?
Enhance Your Release: Drop Away Arrow Rests
Advanced drop-away arrow rests from DICK'S Sporting Goods can help you take aim with confidence. Find drop-away arrow rests, stabilizers, and other archery gear from NAP®, TRUGLO®, QAD®, and other leading manufacturers.
Today's drop-away arrow rests provide exceptionally quiet operation, holding your arrow in place until you release the string, then dropping to the side to prevent contact with the arrow shaft or fletching. Choose from drop-away arrow rests with self-centering V-shaped launchers, dampening materials to reduce noise and vibration, instructional DVDs and other useful features. You can also add another element to your archery gear with stabilizer systems featuring many of the same design and noise-reduction features. Shop DICK'S Sporting Goods for a wide selection of drop away arrow rests today.