Filter By
Press enter to collapse or expand the menu.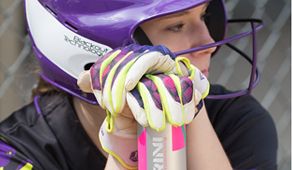 Get a grip on your swing
How to buy sofball batting gloves.
Learn More
Learn More About Batting Gloves
Learn how to be more effective and powerful at the plate with these batting tips from Jennie Finch.
Learn More
Jennie Finch shares her advice to pitchers for mentally preparing for an at-bat.
Learn More