Garmin Approach S10 Golf GPS Smartwatch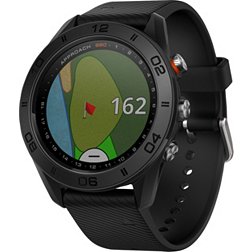 Garmin Approach S60 GPS Smartwatch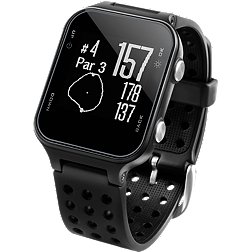 Garmin Approach S20 Golf GPS Watch
Find what you are looking for?
Sport Watches to Elevate Your Training
Wear a wristwatch that works as hard as you do. Sport watches keep tabs on vital health and workout stats, so you can make the most of your training. Explore the collection:
Nike+ Watches
Heart Rate Monitor Watches
GPS Watches
Track time, speed, distance and heart rate with a simple watch. Sports watches are optimized for every kind of athlete. Log miles with a running watch or race head in the lane with waterproof swim watches.
Take the next step towards a healthy lifestyle. Shop sport watches from popular brands, including Nike+, Apple Watch, Timex®, Garmin®, Casio® and many more. For more, browse all toning and fitness accessories from DICK'S Sporting Goods.
Sport watches are your go-to accessory for conditioning.
Today's sports watches keep tabs on the distance traveled, calories burned and heart rate during training. Built-in barometric altimeters provide elevation information and keep track of ascent and decent, while a built-in barometer monitors and predicts changing weather conditions.
GPS-enabled watches help you track routes, waypoints and elevation—even custom-create courses for your run.
Your sports watch should feature a comfortable strap and lightweight, low-profile design. Ensure that your watch strap includes ventilation holes for proper air circulation.
Above all, your sports watch should be durable. Choose a device designed to be waterproof and shock-proof for training in the elements. Swim watches can be submersed in water up to a certain depth. Expect your swim watch to record swim distance, efficiency, stroke type, count and much more.
The display on your sports watch should be large enough to read at a quick glance. A backlit screen and easy-to-touch controls ensure you can view and operate your watch as you train.
For added utility, look for a sports watch designed to provide more than 20 hours of battery life. Many of today's sport watches allow you to wirelessly sync your workout stats, so you can track your progress and stay motivated.