Underwater Fishing Lights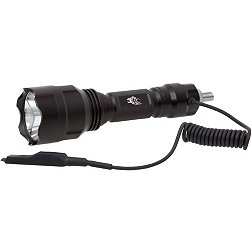 Fin-Finder Splashlight Bowfishing Riser Light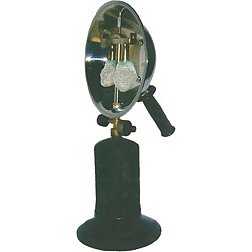 Coastal Flounder Lite
Find what you are looking for?
Attract More Bait With Underwater Fishing Lights
Seasoned anglers know the importance of underwater fishing lights for attracting bait and ensuring a successful catch. These floating and submersible fishing lights lure many types of bait – from minnows and shrimp to shad and shiners. Watch as larger predator fish – such as bass, snook, crappie and walleyes – gather to feed in the light's glow.
All components of our premium lights are sealed and fully insulated for submersion in fresh or saltwater environments.  Whether you need to illuminate a livewell or are simply in the market for durable underwater fishing lights, you can find what you need at DICK'S Sporting Goods.
Night fishing in lakes, rivers and the ocean is an adrenaline-charged experience.  Improve your odds of hooking a trophy with bait-attracting lights that are portable and designed for angling off the boat or the dock.
Looking for other specialized angling equipment or apparel? Shop DICK'S Sporting Goods' for a variety of other fishing tackle.