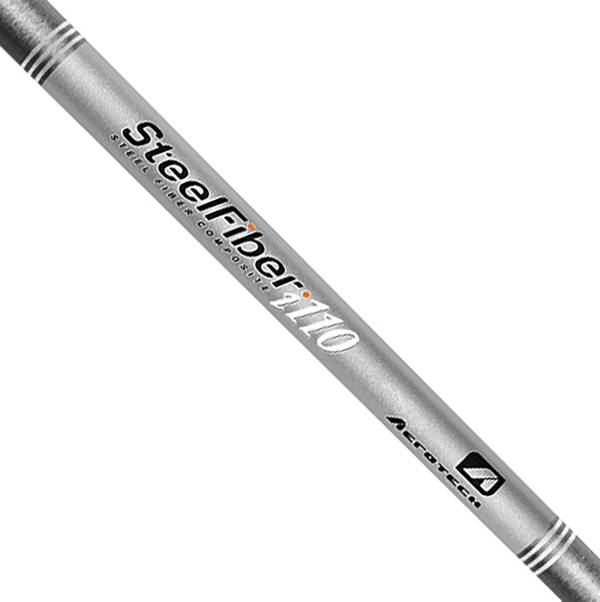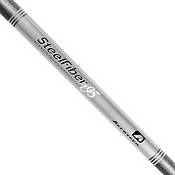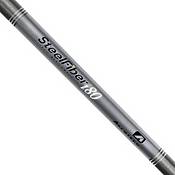 Aerotech SteelFiber Graphite Iron Shaft (.370")
FEATURES
High modulus graphite core
Over 59 miles of steel fiber covers the entire surface of each shaft
Each steel fiber has a diameter of 8 microns or approximately 1/10th the diameter of a human hair
i70 Model
The lightest SteelFiber shaft in our lineup is a great shaft for those slower swing speed players looking to raise ball flight and gain as much yardage as possible. This iron golf shaft is offered in a wide range of flexes and can hold up to even the most demanding swings. If a player is looking for all of the swing speed they can get or they're looking to play the golf club substantially over length and want to maintain a reasonable swing weight the i70 is the right choice.
i80 Model
The SteelFiber i80 gives a player all of the benefits of a 100% golf graphite shaft but with unprecedented control and consistency for a shaft in this weight category. Whether a player is looking to get back the valuable yardage they lost over the years or has been playing a 100% graphite shaft that is too light and lost their accuracy the SteelFiber i80 can really do it all.
i95 Model
With more pro tour wins than any other golf graphite iron shaft in history, the SteelFiber i95 is the perfect transition into a lighter weight shaft which allows a player to see some good improvement in distance and vibration reduction while maintaining pinpoint accuracy and incredibly consistent distance control.
i110 Model
Players that are sensitive to weight reduction in their irons golf shafts choose the "Tour Winning" SteelFiber i110 so they can take advantage of the accuracy, consistency and vibration dampening of the SteelFiber shaft while maintaining a similar ball flight to a much heavier steel shaft.
Country of Origin : Imported

Style : AT0003IR AT0004IA AT0018IA AT0018IR AT0003IS AT0004IR AT0018IS AT0004IS AT0016IS AT0016IX

Brand :

Aerotech
Web ID:

23KCWUSTLFBR95370SHF
Specifications
| Shaft | Flex | Length | Weight | Torque | Tip Dia | Butt Dia |
| --- | --- | --- | --- | --- | --- | --- |
| i70 | Stiff | 41" | 74g | 3.0 | .370" | .600" |
| i70 | Regular | 41" | 74g | 3.3 | .370" | .600" |
| i70 | Senior | 41" | 74g | 3.5 | .370" | .600" |
| i70 | Ladies | 41" | 74g | 3.5 | .370" | .600" |
| i80 | Extra Stiff | 41" | 85g | 2.3 | .370" | .600" |
| i80 | Stiff | 41" | 85g | 2.8 | .370" | .600" |
| i80 | Regular | 41" | 85g | 2.9 | .370" | .600" |
| i80 | Senior | 41" | 85g | 3.0 | .370" | .600" |
| i80 | Ladies | 41" | 85g | 3.1 | .370" | .600" |
| i95 | Extra Stiff | 41" | 95g | 2.2 | .370" | .600" |
| i95 | Stiff | 41" | 95g | 2.4 | .370" | .600" |
| i95 | Regular | 41" | 95g | 2.5 | .370" | .600" |
| i110 | Extra Stiff | 41" | 110g | 1.9 | .370" | .600" |
| i110 | Stiff | 41" | 110g | 1.9 | .370" | .600" |
| i110 | Regular | 41" | 110g | 2.1 | .370" | .600" |