Mooselook Wobbler Spoon Lure
The price of the product might be updated based on your selection
{ "warrantyData" : [ { "ProductSKU" : "10455319", "ProductUniqueId" : "1013850", "warrantySKUS" : [ ] }, { "ProductSKU" : "10455320", "ProductUniqueId" : "1013851", "warrantySKUS" : [ ] }, { "ProductSKU" : "10455322", "ProductUniqueId" : "1013853", "warrantySKUS" : [ ] }, { "ProductSKU" : "11103127", "ProductUniqueId" : "1013854", "warrantySKUS" : [ ] }, { "ProductSKU" : "11103108", "ProductUniqueId" : "1013855", "warrantySKUS" : [ ] }, { "ProductSKU" : "11103471", "ProductUniqueId" : "1013856", "warrantySKUS" : [ ] }, { "ProductSKU" : "11103110", "ProductUniqueId" : "1013857", "warrantySKUS" : [ ] }, { "ProductSKU" : "11103116", "ProductUniqueId" : "1013858", "warrantySKUS" : [ ] }, { "ProductSKU" : "11103114", "ProductUniqueId" : "1013859", "warrantySKUS" : [ ] }, { "ProductSKU" : "11103125", "ProductUniqueId" : "1013860", "warrantySKUS" : [ ] }, { "ProductSKU" : "11103131", "ProductUniqueId" : "1013862", "warrantySKUS" : [ ] }, { "ProductSKU" : "11103473", "ProductUniqueId" : "1013864", "warrantySKUS" : [ ] }, { "ProductSKU" : "13487821", "ProductUniqueId" : "1013865", "warrantySKUS" : [ ] }, { "ProductSKU" : "13487823", "ProductUniqueId" : "1013866", "warrantySKUS" : [ ] }, { "ProductSKU" : "13487825", "ProductUniqueId" : "1013867", "warrantySKUS" : [ ] }, { "ProductSKU" : "13487827", "ProductUniqueId" : "1013868", "warrantySKUS" : [ ] }, { "ProductSKU" : "13487839", "ProductUniqueId" : "1013870", "warrantySKUS" : [ ] }, { "ProductSKU" : "13487858", "ProductUniqueId" : "1013871", "warrantySKUS" : [ ] }, { "ProductSKU" : "13487867", "ProductUniqueId" : "1013872", "warrantySKUS" : [ ] }, { "ProductSKU" : "13871096", "ProductUniqueId" : "1013873", "warrantySKUS" : [ ] }, { "ProductSKU" : "13871098", "ProductUniqueId" : "1013874", "warrantySKUS" : [ ] }, { "ProductSKU" : "13871100", "ProductUniqueId" : "1013875", "warrantySKUS" : [ ] }, { "ProductSKU" : "13871102", "ProductUniqueId" : "1013876", "warrantySKUS" : [ ] }, { "ProductSKU" : "10455323", "ProductUniqueId" : "1056766", "warrantySKUS" : [ ] }, { "ProductSKU" : "10455324", "ProductUniqueId" : "1056767", "warrantySKUS" : [ ] }, { "ProductSKU" : "10455326", "ProductUniqueId" : "1056769", "warrantySKUS" : [ ] } ] }
PROTECTION PLAN
(optional)
Info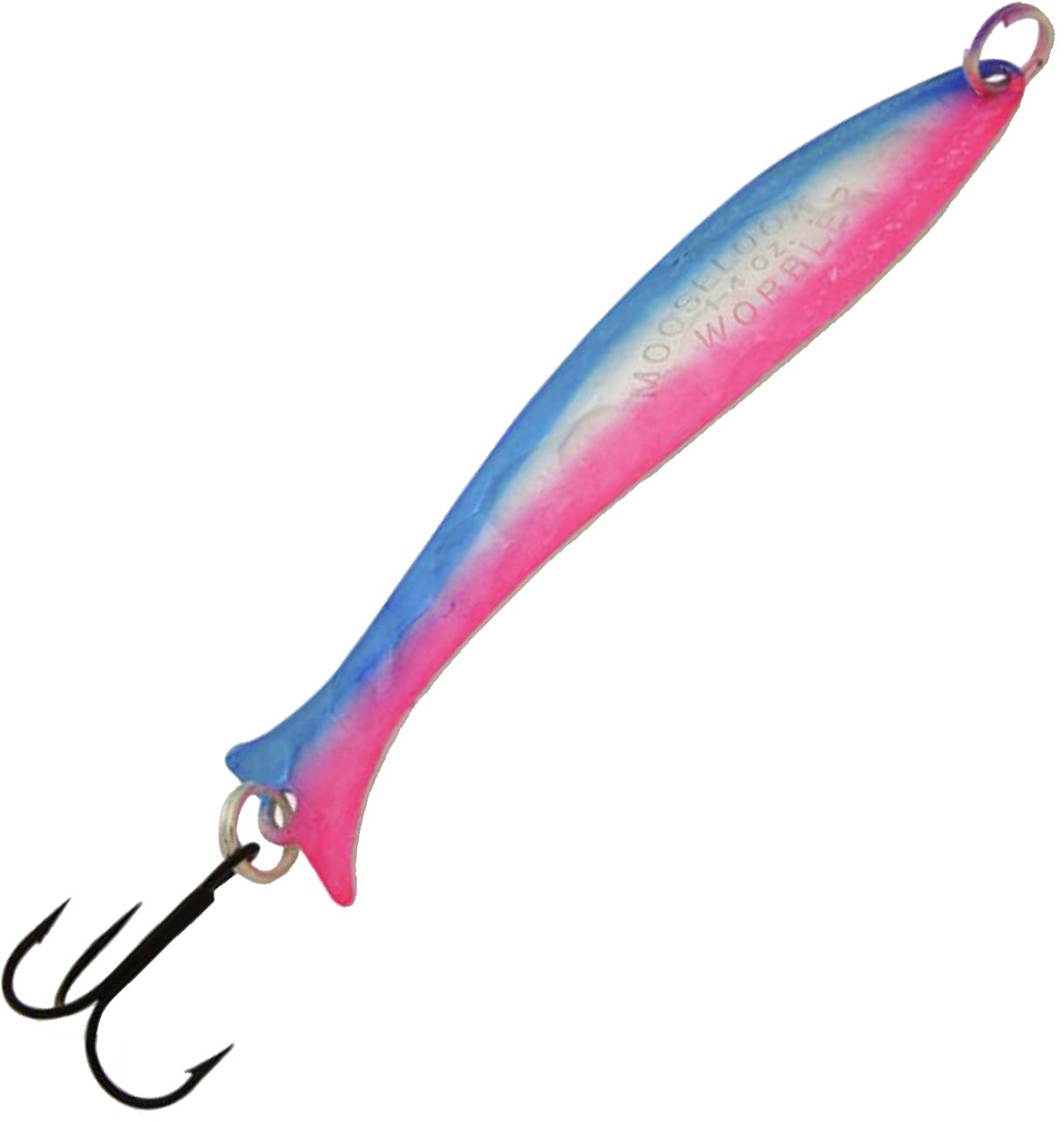 Mooselook Wobbler Spoon Lure
PDP Sticky bottom AddToCart Section - active and hide position
This product is currently out of stock.
Product Information:
The versatile and effective Wobbler Spoon is ready for any action, so you can fish whenever the moment strikes you. This lure is designed to attract fish by replicating the darting and fluttering movements of a wounded baitfish and encourage strikes with the pump of the rod. Ideal for light line trolling, drift fishing or hard water jigging, the Mooselook® Wobbler Spoon Lure is an excellent choice for any game fish.
FEATURES:
Mimics the darting and fluttering of a wounded baitfish
Encourages strikes when rod is pumped
Ideal for light line trolling, drift fishing or hard water jigging
Excellent for all game fish
Mooselook
Brand: Mooselook
Country of Origin: Imported
Web ID: 16MOOUMSLCKWBBLRMLUR