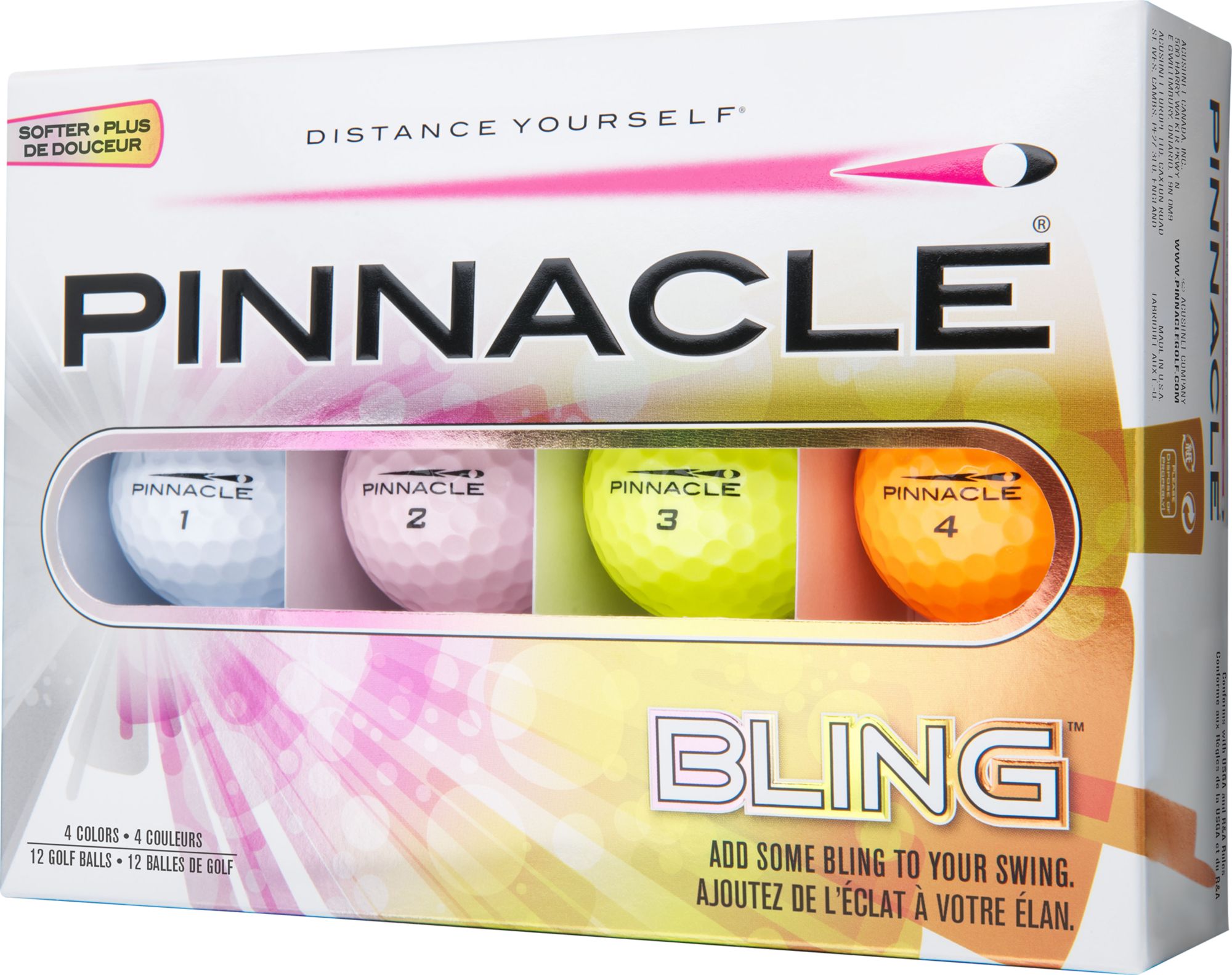 Out of Stock
Pinnacle Bling Multi-Colored Golf Balls
Product Information:
Add bling to your swing with Pinnacle® Bling Multi-Colored Golf Balls. These vibrantly colored golf balls feature High Optix technology for increased visibility against the blues and greens typically found on the course. An ionomer cover increases touch and sensitivity around the green, while a high-velocity, soft compression core adds performance. Experience the Pinnacle® Advantage by playing Pinnacle® Bling Multi-Colored Golf Balls.
FEATURES:
Designed to provide excellent distance from tee to green
Soft feel for increased control and comfort around greens
Quality and consistency provides increased confidence with each shot
Large, high-velocity, soft compression core promotes performance
Soft, ionomer cover blend increases touch and sense of feel
New 332 spherical icosahedral dimple design in seven different sizes
12-Pack
High Optix Technology
High Optix Pinnacle® technology allows you to see your golf ball better by providing ultra-high visibility against the shades of blue and green found on the golf course. Pinnacle® Bling Multi-Colored Golf Balls feature white, pink, yellow and orange colors with a pearlescent finish for added visibility and style
Pinnacle BLING™
We understand that golf is a balance between challenging yourself and having fun. That's why we make Pinnacle Bling, a golf ball designed to give you outstanding distance and short game control, along with even softer feel. And with fun colors, you can add some bling to your swing!
The Pinnacle Advantage
Powerful distance from tee-to-green
Even softer feel on all shots
Short game control to improve scoring
Brand: Pinnacle
Country of Origin: United States of America