Shakespeare Ugly Stik GX2 Spinning Rod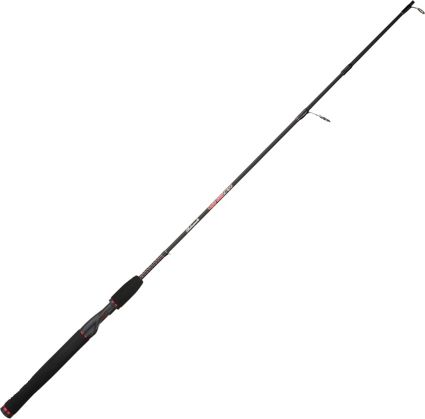 Shakespeare Ugly Stik GX2 Spinning Rod
is rated out of
5
by
373
.
This product is currently out of stock.
Please choose product options above
Please choose product options above
PDP Sticky bottom AddToCart Section - active and hide position
Product Information:
The Shakespeare® Ugly Stik GX2 Spinning Rod takes the durability and sensitivity to the next level. Ugly Tech™ construction combines graphite and fiberglass, balancing a sturdy build with sensitive action, and the Ugly Tuff™ guides are designed to be tougher than ever. The Shakespeare Ugly Stik GX2 Spinning Rod is designed to sense the lightest strike without losing the strength of the Ugly Stik name.
Looking for more? Shop our full assortment of Ugly Stik Fishing Gear for every angler.
FEATURES:
Spinning rod
The next generation of Ugly Stik® rods
Improved balance and durability
Ugly Tech™ construction combines graphite and fiberglass to create a sensitive rod with exceptional balance
Ugly Tuff™ guides are newly designed for superior durability
Ugly Stik® Clear Tip® senses the lightest strike without losing strength
7 Year Manufacturer Warranty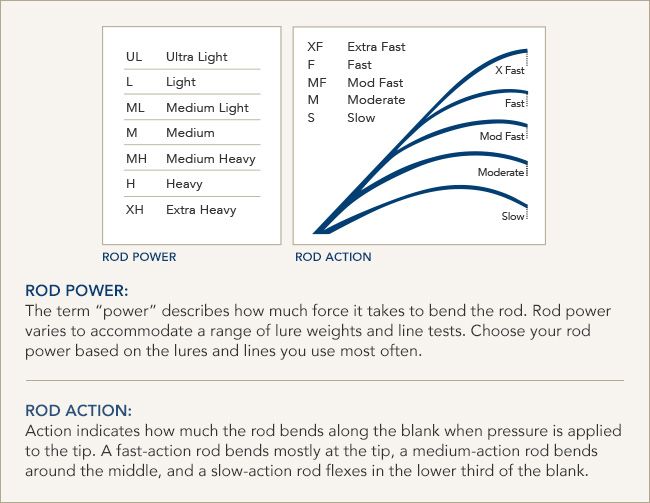 Brand: Shakespeare
Country of Origin: United States of America or Imported
Web ID: 15SKSUSGX2SPN7F1PROD
Tech Specs:
| Model | Rod Length | Power | Pieces |
| --- | --- | --- | --- |
| USSP461UL | 4'6" | UL | 1 |
| USSP481UL | 4'8" | UL | 1 |
| USSP491H | 4'9" | H | 1 |
| USSP502UL | 5'0" | UL | 2 |
| USSP503L | 5'0" | L | 3 |
| USSP501UL | 5'0" | UL | 1 |
| USSP5101M | 5'10" | M | 1 |
| USSP562L | 5'6" | L | 2 |
| USSP561M | 5'6" | M | 1 |
| USSP602L | 6'0" | L | 2 |
| USSP602M | 6'0" | M | 2 |
| USSP604M | 6'0" | M | 4 |
| USSP601H | 6'0" | H | 1 |
| USSP601MH | 6'0" | MH | 1 |
| USSP662L | 6'6" | L | 2 |
| USSP662M | 6'6" | M | 2 |
| USSP664M | 6'6" | M | 4 |
| USSP702UL | 7'0" | UL | 2 |
| USSP702M | 7'0" | M | 2 |
| USSP701MH | 7'0" | MH | 1 |
| USSP902M | 9'0" | M | 2 |
Rated 5 out of 5
by
tippy70
from
My First Ugly Stik
In the past I have fished just to fish...then my boyfriend introduced me to the Ugly Stik and I got one of my own for Christmas 2013. I could not WAIT to get it in the water! It has the perfect sensitivity and strength for catching those 8 and 9 lb catfish we like to catch! Mine is Medium weight which makes it easy for me to handle and yet still cast out pretty far. I am proud to say my first Ugly Stik was the GX2, and after I have fished with it, within 2 weeks I had to purchase the older Ugly Stik Ultra Light, and love it as well. I am so impressed with the Ugly Stik, I can't imagine fishing with any other! Keep up the good work and great product!
Date published: 2014-04-08
Rated 5 out of 5
by
Blacksheep462
from
Not my Father's Ugly Stik
I bought the GX2 after looking at many rods. I decided to purchase an Ugly Stik because my father, who is retired and fishes everyday has had his Ugly Stik since the late 80's Ultimate testimonial, right? Well, this is not his Ugly Stik. I like the GX2 It's a much heavier fishing rod - spine and backbone. Maybe his is broken in more but this is a stiffer rod at Med action. I have been using my rod for throwing Texas rigs in a small farm pond. I have caught several 6 LB large mouth and I am impressed with the performance and feel of this rod, even though its stiffer than my Dad's older Ugly Stik. Keep making grat products and this fmaily will keep buying them!
Date published: 2015-05-12
Rated 5 out of 5
by
Rojas
from
So far so good
I have to say that Shakespeare Ugly Stick has been a favorite of mine and my fishing friends and hopefully soon my children's go to rode. Not that you shouldn't try other rods and systems. I'm a man that likes variety and choices. But I always find myself comparing other rods and rod combos to the Shakespeare UglyStick. I just got the new GX2 and can't wait to try it out. At first glance it catches your eye with the black matte clean look backed by the red and black chrome accents. But you know that's not all looks, it's new Shakespeare graphite and fiberglass technology. I'm sure with this upcoming fishing season it's gonna be a knockout!
Date published: 2014-03-05
Rated 1 out of 5
by
Coastfisher
from
Not typical of typical Ugly Stik quality standards
I've had many Ugly Stik rods over the years and this is the only one that's ever broke and virtually fell apart. It started with the bottom cap of the handle falling off (which didn't affect the rod performance) and then a month later the rod snapped in two. The rod is less than 1 year old. Also, the eyes have slight rust already and I'm adamant about rinsing the rod after each outing. I have 4 other Ugly Stik rods and none of them have had these issues. I write this review so Shakespeare can work on it's quality control. I'll continue to be a loyal customer, but will make sure I closely inspect future Ugly Stiks that I purchase. I would try to return this for a refund, but I don't have the receipt any longer.
Date published: 2015-06-24
Rated 5 out of 5
by
Michael23
from
9 foot gx2 - Couldn't be any more pleased
All I can say it wow. I'm an amateur fisherman probably started fishing less than 6 months ago and this thing is amazing! I have the 6.5 foot ugly gx2 as well but the 9 footer can cast so far it's unbelievable! One of my closest friends is a pro fisherman and was in shock a $40 fishing pole is as great as this thing - he's even ordered one himself! I've fished with shimanos, eagles, and the ugly stik series is by far my favorite. You just can't go wrong with the flexibility and they even give you a 7 year warranty because Shakespeare is so confident in their product.
Date published: 2014-09-07
Rated 5 out of 5
by
Captain81
from
Best rod ever
I bought eight of the 6'6" MH casting rods for my catfishing addiction. Went out and caught 10 over 25lbs already and the rods held up perfectly. I love the new design on the eyes, I'll be picking up more in the future for friends.
Date published: 2014-06-25
Rated 4 out of 5
by
Trout Hunter13
from
Great Entry Rod
These rods are great for just about every fisherman/woman out there. I recommend purchasing one of these if you want to get a person into fishing for their first time out. Spinning rods offer a forgiving style of fishing and can be used for almost every technique. Pairing it with a Pflueger President spinning reel has proved to be easy and forgiving for myself and others. Ugly Stik says they are the "Toughest rods on earth.". I can't argue with some of the results. I've only had one break on me and the warranty was only covered for four years; I'd owned the rod for five years. Tight lines.
Date published: 2016-01-10
Rated 5 out of 5
by
DaGreen
from
reluctant to buy new !!! BUT !!!
I bought the new GX2 the other day, and went trout fishing yesterday in the famous MCKENZIE river in Or. Unfortunately my rod had broken due to my friends careless act of shutting the truck door. I always bring at least one extra rod when I go out, and today was the GX2. This rod is heavier then what I like to use for trout but I didn't have another and we have been catching trout that weighed 3-6lbs from time to time. First bite of the day was a wopper I couldn't believe it. I was expecting the normal trout or the bit bigger trout, but my rod bent and my drag took off. Using 6lb test leader I coaxed in a 18 1/2LB SALMON !!! This rod acted freaking awesome !!! So now I am happy to purchase "NEW" products from UglyStik even if the originals are my favorite... THANK YOU FOR ALL THE YEARS OF GREAT PRODUCTS !!!
Date published: 2015-06-05