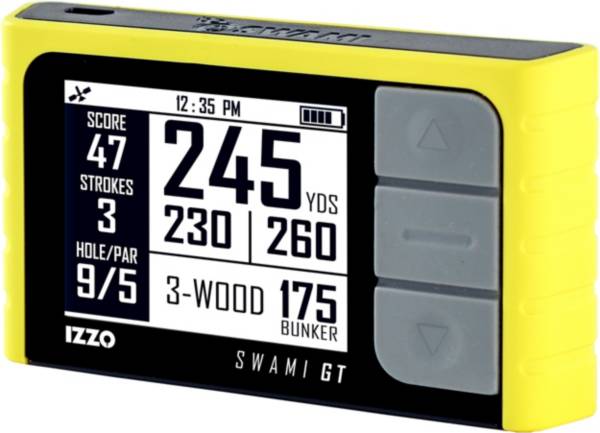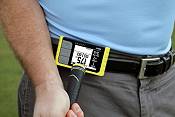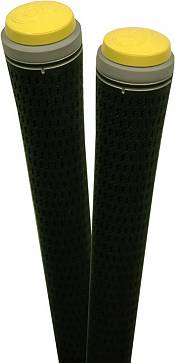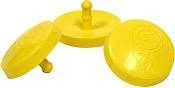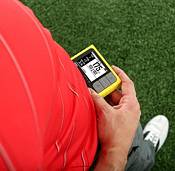 Swami GT Golf GPS and Game Tracker
Give your game the edge while using the Swami GT Golf GPS and Game Tracker. Designed to deliver the yardage you need to hit the next shot and the knowledge you need for continuous improvement, the Swami GT combines trusted GPS functionality with new Game Tracking features via Near Field Communication. Tracker Tags, which attach to each club's grip, pair with the Swami GT and automatically track key swing and performance data to enable detailed analysis and targeted practice for unmatched improvement potential.
GPS FEATURES:
GPS functionality allows the device to deliver the yardage you need to plan and hit your next shot
Pre-loaded with data for over 30,000 worldwide golf courses; no download or subscription fees
Auto course recognition and auto hole advancement features allow for easy, hassle-free use
Distances to the front, center and back of the green, as well as distances to hazards/doglegs
Scorecard feature and shot distance measurement allow you to save and review key stats
GPS features are available in both GPS and Game Tracker modes
GAME TRACKER – BEFORE YOUR ROUND:
Screw one of the tags into the butt end of each club grip, making sure the tag is flush with the grip
Turn on device and select the "Pair Clubs" option to begin the process of registering clubs with device
Pair each of your clubs with device by touching the tag to the device, then selecting the appropriate club
Once all clubs have been paired, select the "Start Round" option from main menu, then "Game Tracker"
GAME TRACKER – DURING YOUR ROUND:
To begin the round, hold the club's sensor near the Swami GT in order to check in the shot
Repeat this process before each shot; the device will track strokes, shot distance, and more
Tracker Tags work with GPS to transmit and track data for every registered shot, without manual input
New Driver Mode allows you to track only driving statistics; average distance, longest drive and more
After 3 rounds in Game Tracker, eCaddie data becomes available, which provides club recommendations
NOTE – it is recommended you play 1-3 rounds in Game Tracker mode to become familiar with the Game Tracking process. Then, delete those rounds and start tracking your game once you are accustomed to the process. This ensures eCaddie and club recommendations are accurate.
GAME TRACKER – AFTER YOUR ROUND:
When you are finished with the round, select "End Round" in the play menu
Select "Review Round" to take a look at important statistics directly on the device
For more detailed round analysis, utilize the Swami GT Portal by connecting device to your computer
Use portal to review shot statistics/data from your round, including an aerial view of every shot
NOTE – Uploading round data is currently only available on Windows-based PCs
Brand :

Swami

Style : A44011
Web ID:

18SWMUSWMGTGPSGMTTCH

SKU:

19153782