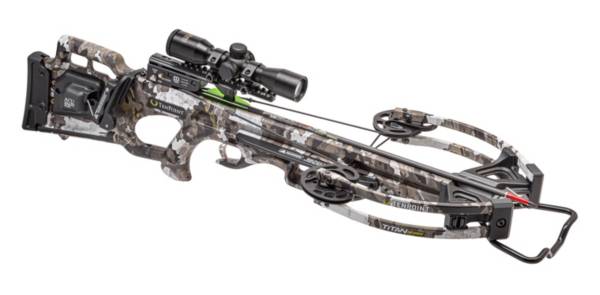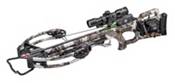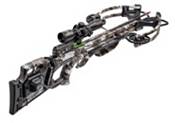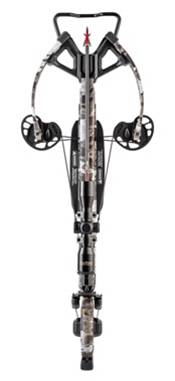 TenPoint Titan De-Cock ACU50 Crossbow - 380 FPS
Highlights
Integrated Acu50 Rope Sled Cocker and De-Cocker System
Dry Fire Prohibitor and 2-Stage Zero-Creep Trigger
Lightweight & Compact Design
Elongated Power Stroke and Lethal Accuracy
SPECS:
Draw style: Forward
FPS: 380
Bow draw weight: 190 lbs.
Axle to axle width: 9 in.
Length: 32-1/2
Weight: 6.4 lbs.
Power stroke: 14 in.
Quiver: 3-arrow
Arrows included: 3
Included: Acuslide, scope, string stop system, 3-arrow quiver, and arrows
DETAILS:
ACUdraw 50 SLED allows for safe manual cocking and de-cocking of the crossbow. The system reduces draw weight by 50% and stores away when not in use
D1 trigger 2-stage zero-creep design with dry fire prohibitor to prevent cord damage and delivers a crisp 3-1/2 lb. pull
Adjustable butt plate allows 2 positions for higher levels of comfort with optimal length of pull
Lightweight scope made with aluminum for reducing heft, giving arms an easier task with a mere 6.4 lb. overall weight, featuring 3 crosshairs and 4 dots calibrated for 20-, 30-, 40-, and 50-yards, with fully-coated 3x optics
VX-5 cams elongate the power stroke and increase rotation, delivering lethal accuracy shot-after-shot
Compact at 7.2 in. width to take up small amount of storage when not in use, while offering powerful speed-to-size ratio
BOW & CROSSBOW MANUFACTURERS REQUIRE THAT IF YOU NEED TO RETURN A PRODUCT, OR HAVE ANY WARRANTY CONCERNS, YOU MUST CONTACT THEM DIRECTLY. YOU MUST HAVE YOUR PAID RECEIPT.
Country of Origin : United States of America

Style : CB22047-7527

Brand :

TenPoint
Web ID:

2210PATTNDCCKC50PABW

SKU:

23345237