Under Armour Women's Ultimate Speed Training Shoes
{ "warrantyData" : [ { "ProductSKU" : "18832656", "ProductUniqueId" : "3878420", "warrantySKUS" : [ ] }, { "ProductSKU" : "18832657", "ProductUniqueId" : "3878421", "warrantySKUS" : [ ] }, { "ProductSKU" : "18832658", "ProductUniqueId" : "3878422", "warrantySKUS" : [ ] }, { "ProductSKU" : "18832659", "ProductUniqueId" : "3878423", "warrantySKUS" : [ ] }, { "ProductSKU" : "18832660", "ProductUniqueId" : "3878424", "warrantySKUS" : [ ] }, { "ProductSKU" : "18832661", "ProductUniqueId" : "3878425", "warrantySKUS" : [ ] }, { "ProductSKU" : "18832662", "ProductUniqueId" : "3878426", "warrantySKUS" : [ ] }, { "ProductSKU" : "18832663", "ProductUniqueId" : "3878427", "warrantySKUS" : [ ] }, { "ProductSKU" : "18832664", "ProductUniqueId" : "3878428", "warrantySKUS" : [ ] }, { "ProductSKU" : "18832665", "ProductUniqueId" : "3878429", "warrantySKUS" : [ ] }, { "ProductSKU" : "18832666", "ProductUniqueId" : "3878430", "warrantySKUS" : [ ] }, { "ProductSKU" : "18832667", "ProductUniqueId" : "3878431", "warrantySKUS" : [ ] }, { "ProductSKU" : "18832668", "ProductUniqueId" : "3878432", "warrantySKUS" : [ ] }, { "ProductSKU" : "18832669", "ProductUniqueId" : "3878433", "warrantySKUS" : [ ] }, { "ProductSKU" : "18832672", "ProductUniqueId" : "3878434", "warrantySKUS" : [ ] }, { "ProductSKU" : "18832674", "ProductUniqueId" : "3878435", "warrantySKUS" : [ ] }, { "ProductSKU" : "18832677", "ProductUniqueId" : "3878436", "warrantySKUS" : [ ] }, { "ProductSKU" : "18832679", "ProductUniqueId" : "3878437", "warrantySKUS" : [ ] }, { "ProductSKU" : "18832682", "ProductUniqueId" : "3878438", "warrantySKUS" : [ ] }, { "ProductSKU" : "18832685", "ProductUniqueId" : "3878439", "warrantySKUS" : [ ] }, { "ProductSKU" : "18832689", "ProductUniqueId" : "3878440", "warrantySKUS" : [ ] }, { "ProductSKU" : "18832693", "ProductUniqueId" : "3878441", "warrantySKUS" : [ ] }, { "ProductSKU" : "18832696", "ProductUniqueId" : "3878442", "warrantySKUS" : [ ] }, { "ProductSKU" : "18832697", "ProductUniqueId" : "3878443", "warrantySKUS" : [ ] }, { "ProductSKU" : "18832700", "ProductUniqueId" : "3878444", "warrantySKUS" : [ ] }, { "ProductSKU" : "18832705", "ProductUniqueId" : "3878445", "warrantySKUS" : [ ] }, { "ProductSKU" : "18832707", "ProductUniqueId" : "3878446", "warrantySKUS" : [ ] }, { "ProductSKU" : "18832711", "ProductUniqueId" : "3878447", "warrantySKUS" : [ ] }, { "ProductSKU" : "18832714", "ProductUniqueId" : "3878448", "warrantySKUS" : [ ] }, { "ProductSKU" : "18832716", "ProductUniqueId" : "3878449", "warrantySKUS" : [ ] }, { "ProductSKU" : "18832720", "ProductUniqueId" : "3878450", "warrantySKUS" : [ ] }, { "ProductSKU" : "18832721", "ProductUniqueId" : "3878451", "warrantySKUS" : [ ] }, { "ProductSKU" : "18832724", "ProductUniqueId" : "3878452", "warrantySKUS" : [ ] }, { "ProductSKU" : "18832727", "ProductUniqueId" : "3878453", "warrantySKUS" : [ ] }, { "ProductSKU" : "18832732", "ProductUniqueId" : "3878454", "warrantySKUS" : [ ] }, { "ProductSKU" : "18832735", "ProductUniqueId" : "3878455", "warrantySKUS" : [ ] }, { "ProductSKU" : "18832736", "ProductUniqueId" : "3878456", "warrantySKUS" : [ ] }, { "ProductSKU" : "18832739", "ProductUniqueId" : "3878457", "warrantySKUS" : [ ] }, { "ProductSKU" : "18832744", "ProductUniqueId" : "3878458", "warrantySKUS" : [ ] }, { "ProductSKU" : "18832745", "ProductUniqueId" : "3878459", "warrantySKUS" : [ ] }, { "ProductSKU" : "18832750", "ProductUniqueId" : "3878460", "warrantySKUS" : [ ] }, { "ProductSKU" : "18832751", "ProductUniqueId" : "3878461", "warrantySKUS" : [ ] } ] }
PROTECTION PLAN
(optional)
Info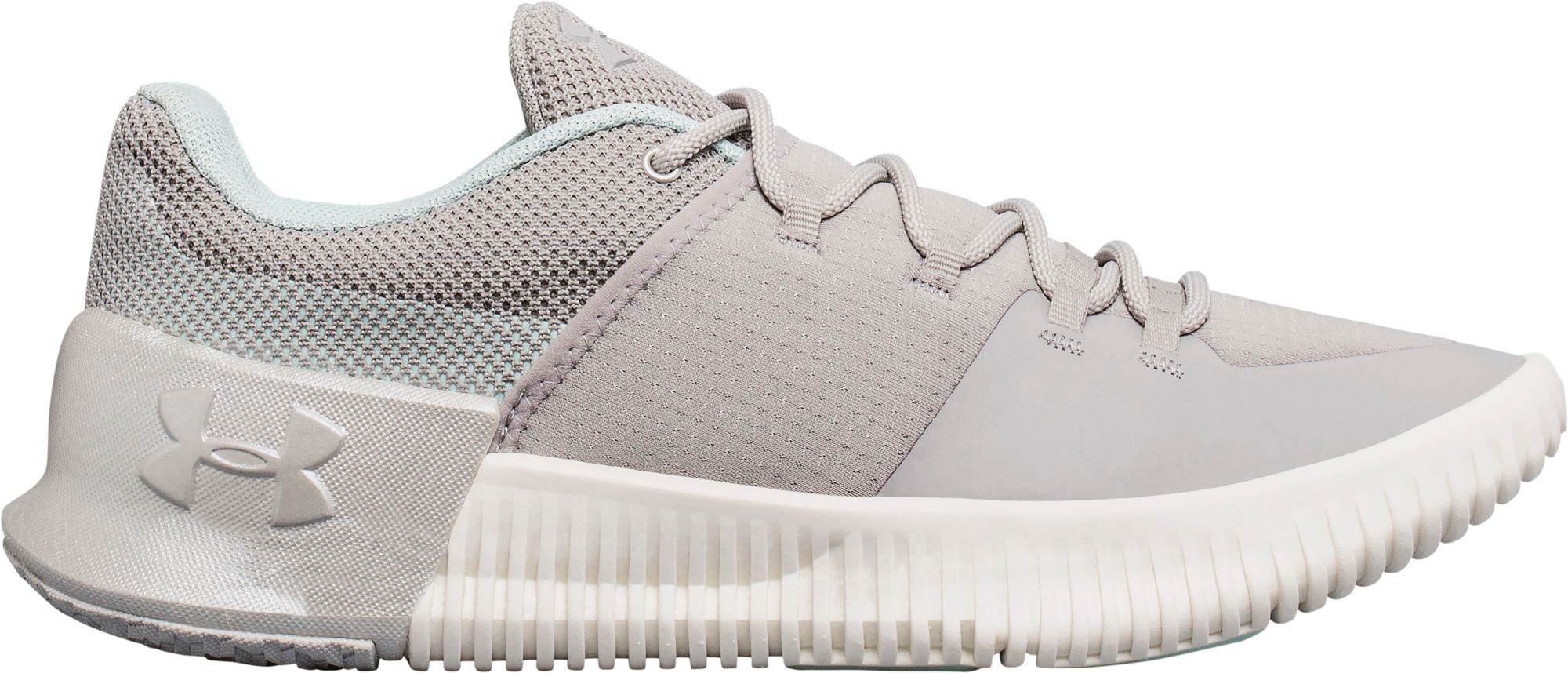 Under Armour Women's Ultimate Speed Training Shoes
Selected Option Not Available to Ship
Selected Option Not Available For Pickup
PDP Sticky bottom AddToCart Section - active and hide position
This product is currently out of stock.
Please choose product options above
Please choose product options above
Take on challenging workouts in stride in the Under Armour® Women's Ultimate Speed Training Shoes. Constructed with a breathable mesh upper that delivers ventilation where you need it most. The full length, die-cut, EVA sockliner molds to your foot, eliminating slippage and providing ideal underfoot comfort. Extra padding around the ankle collar and heel maximizes comfort as you explode through each rep. Complete with a custom tread outsole pattern that delivers grip and traction no matter the surface.
FEATURES:
Breathable mesh upper maximizes ventilation
Dynamic shroud construction over the forefoot provides lateral stability and increased support
Padding around ankle collar and heel adds comfort
Lockdown lacing option for increased stability and a customized fit
Die-cut, full-length EVA sockliner molds to the foot, eliminating slippage
Dual-density midsole allows flexible forefoot movement, along with superior heel cushioning and medial arch support
Non-slip rubber outsole features deep grooves for enhanced flexibility
Custom tread outsole pattern provides greater grip and traction on any surface
SPECS:
Heel-toe drop: 6mm
Weight: 8.16 oz./231.3g
Brand: Under Armour
Country of Origin: Imported
Style: 3019908
Web ID: 17UARWLTMTSPDXXXXNNT