Xenith Varsity Prime Facemask
The price of the product might be updated based on your selection
{ "warrantyData" : [ { "ProductSKU" : "15104504", "ProductUniqueId" : "1678292", "warrantySKUS" : [ ] }, { "ProductSKU" : "15104505", "ProductUniqueId" : "1678293", "warrantySKUS" : [ ] }, { "ProductSKU" : "15104506", "ProductUniqueId" : "1678294", "warrantySKUS" : [ ] }, { "ProductSKU" : "15104507", "ProductUniqueId" : "1678295", "warrantySKUS" : [ ] }, { "ProductSKU" : "15104508", "ProductUniqueId" : "1678296", "warrantySKUS" : [ ] }, { "ProductSKU" : "16152935", "ProductUniqueId" : "1678297", "warrantySKUS" : [ ] }, { "ProductSKU" : "16152938", "ProductUniqueId" : "1678298", "warrantySKUS" : [ ] }, { "ProductSKU" : "16152940", "ProductUniqueId" : "1678299", "warrantySKUS" : [ ] }, { "ProductSKU" : "16152941", "ProductUniqueId" : "1678300", "warrantySKUS" : [ ] }, { "ProductSKU" : "16152944", "ProductUniqueId" : "1678301", "warrantySKUS" : [ ] }, { "ProductSKU" : "16152946", "ProductUniqueId" : "1678302", "warrantySKUS" : [ ] }, { "ProductSKU" : "16152947", "ProductUniqueId" : "1678303", "warrantySKUS" : [ ] }, { "ProductSKU" : "16152949", "ProductUniqueId" : "1678304", "warrantySKUS" : [ ] }, { "ProductSKU" : "16960270", "ProductUniqueId" : "1690566", "warrantySKUS" : [ ] }, { "ProductSKU" : "16960271", "ProductUniqueId" : "1690567", "warrantySKUS" : [ ] }, { "ProductSKU" : "16960272", "ProductUniqueId" : "1690568", "warrantySKUS" : [ ] }, { "ProductSKU" : "16960273", "ProductUniqueId" : "1690569", "warrantySKUS" : [ ] }, { "ProductSKU" : "16960274", "ProductUniqueId" : "1690570", "warrantySKUS" : [ ] }, { "ProductSKU" : "16960275", "ProductUniqueId" : "1690571", "warrantySKUS" : [ ] }, { "ProductSKU" : "16960277", "ProductUniqueId" : "1690572", "warrantySKUS" : [ ] }, { "ProductSKU" : "16960280", "ProductUniqueId" : "1690573", "warrantySKUS" : [ ] }, { "ProductSKU" : "16960282", "ProductUniqueId" : "1690574", "warrantySKUS" : [ ] }, { "ProductSKU" : "16960284", "ProductUniqueId" : "1690575", "warrantySKUS" : [ ] }, { "ProductSKU" : "16960286", "ProductUniqueId" : "1690576", "warrantySKUS" : [ ] }, { "ProductSKU" : "16960288", "ProductUniqueId" : "1690577", "warrantySKUS" : [ ] }, { "ProductSKU" : "16960289", "ProductUniqueId" : "1690578", "warrantySKUS" : [ ] } ] }
PROTECTION PLAN
(optional)
Info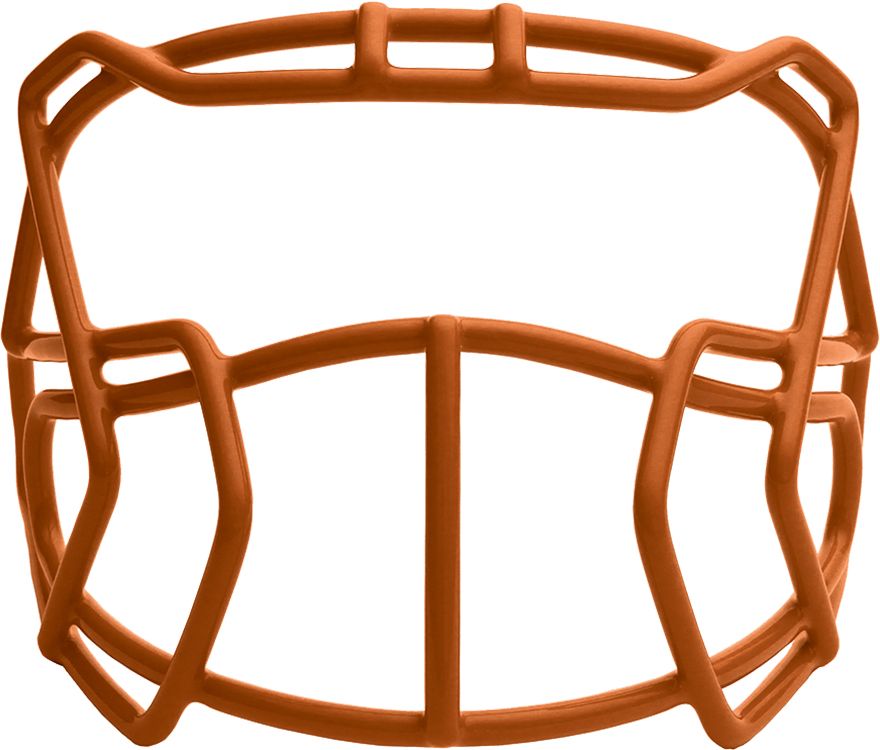 Xenith Varsity Prime Facemask
PDP Sticky bottom AddToCart Section - active and hide position
This product is currently out of stock.
Product Information:
Get your game face on - Constructed from ultra-durable carbon steel with polyethylene powder coating, the Xenith® Prime Football Facemask ensures maximum strength, visibility and protection in the gridiron. The Prime Facemask is designed specifically to fit Xenith® varsity football helmets, sizes S, M, L and XL only. The Prime Facemask is versatile enough for any player position and includes all installation hardware.
FEATURES:
Varsity football helmet facemask
Carbon steel construction with polyethylene powder coating for maximum strength and durability
Versatile design can be used by any player position, but is ideal for skill players
Ensures excellent field vision
Made specifically to fit Xenith® football helmets
Should only be paired Xenith® facemask clips only
Fits any Xenith® Varsity helmet in size S, M, L, XL
Works with any name brand eye shield or visor, including the Xenith® Eyeshield
Includes all installation hardware and easy to follow instructions
Does NOT fit size small helmets
Helmet, visors and clips not included
Model: F431, F439
Brand: Xenith
Country of Origin: Imported
Web ID: 16XENAPRMFCMSKFTSFTA