Zoom Lil Critter Craw Soft Bait
The price of the product might be updated based on your selection
{ "warrantyData" : [ { "ProductSKU" : "10456826", "ProductUniqueId" : "1998000", "warrantySKUS" : [ ] }, { "ProductSKU" : "10456827", "ProductUniqueId" : "1998001", "warrantySKUS" : [ ] }, { "ProductSKU" : "10456828", "ProductUniqueId" : "1998002", "warrantySKUS" : [ ] }, { "ProductSKU" : "10456829", "ProductUniqueId" : "1998003", "warrantySKUS" : [ ] }, { "ProductSKU" : "15638854", "ProductUniqueId" : "1998004", "warrantySKUS" : [ ] }, { "ProductSKU" : "15638856", "ProductUniqueId" : "1998005", "warrantySKUS" : [ ] }, { "ProductSKU" : "17034179", "ProductUniqueId" : "1998006", "warrantySKUS" : [ ] }, { "ProductSKU" : "17035123", "ProductUniqueId" : "1998007", "warrantySKUS" : [ ] }, { "ProductSKU" : "16156740", "ProductUniqueId" : "992190", "warrantySKUS" : [ ] }, { "ProductSKU" : "16156748", "ProductUniqueId" : "992191", "warrantySKUS" : [ ] }, { "ProductSKU" : "16156764", "ProductUniqueId" : "992193", "warrantySKUS" : [ ] }, { "ProductSKU" : "16156772", "ProductUniqueId" : "992194", "warrantySKUS" : [ ] }, { "ProductSKU" : "16156796", "ProductUniqueId" : "992197", "warrantySKUS" : [ ] }, { "ProductSKU" : "16156806", "ProductUniqueId" : "992198", "warrantySKUS" : [ ] }, { "ProductSKU" : "16156842", "ProductUniqueId" : "992200", "warrantySKUS" : [ ] }, { "ProductSKU" : "16156888", "ProductUniqueId" : "992201", "warrantySKUS" : [ ] }, { "ProductSKU" : "16156958", "ProductUniqueId" : "992205", "warrantySKUS" : [ ] }, { "ProductSKU" : "16156978", "ProductUniqueId" : "992206", "warrantySKUS" : [ ] }, { "ProductSKU" : "16156998", "ProductUniqueId" : "992208", "warrantySKUS" : [ ] }, { "ProductSKU" : "16157010", "ProductUniqueId" : "992209", "warrantySKUS" : [ ] }, { "ProductSKU" : "16157030", "ProductUniqueId" : "992211", "warrantySKUS" : [ ] }, { "ProductSKU" : "16157060", "ProductUniqueId" : "992213", "warrantySKUS" : [ ] }, { "ProductSKU" : "16157142", "ProductUniqueId" : "992216", "warrantySKUS" : [ ] }, { "ProductSKU" : "16158204", "ProductUniqueId" : "992217", "warrantySKUS" : [ ] }, { "ProductSKU" : "16158208", "ProductUniqueId" : "992218", "warrantySKUS" : [ ] } ] }
PROTECTION PLAN
(optional)
Info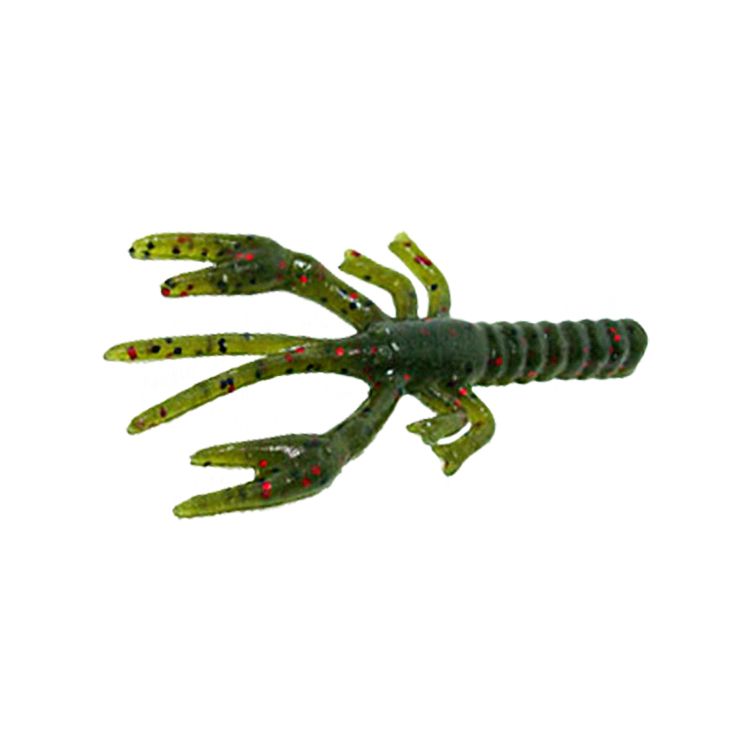 Zoom Lil Critter Craw Soft Bait
PDP Sticky bottom AddToCart Section - active and hide position
This product is currently out of stock.
Product Information:
Are you looking for a crawfish bait that fish go crazy for? The Lil Critter Craw Soft Bait is designed with the attractive color and enticing body design that gets it noticed in the water. Fish it Texas styles and have it crawl across the bottom for realistic action or rig it up as a trailer on a jig. The Zoom® Lil Critter Craw Soft Bait is 3 1/4 inches in length and comes in a pack of 12.
FEATURES:
Soft plastic bait
Fish Texas style and crawl across the bottom
Excellent as a trailer for a jig
Attractive color
Length: 3 in.
Pack Qty: 12
Model: 014
Zoom Bait
Brand: Zoom Bait
Country of Origin: United States of America
Web ID: 15ZBAULLCRCRW3BLCLUR