The
Perfect

Package

The best-selling Barnett Game Crusher Crossbow is back for the 2017 season. Boasting a draw weight of 165 lbs. and shooting up to 340 feet per second, the Game Crusher 3.0 packs all the power you need in an affordable package.
Buttstock
Learn More
Buttstock
Modern Design
Provides the stability needed to take the kill shot. The 3.0 redesigned has a stealth presence like never before.

Trigger
Learn More
Trigger
INCLUDE BRISTLES (RETENTION), SAFETY, AND ALUMINUM TRIGGER
This three-part system provides a smooth and accurate pulls in every shot. The durable Bristle retention system securely hold the bolt in place to ensure flight path integrity. An ambidextrous safety is easily accessible so you are ready for the shot. A stunning aluminum trigger provides a lightweight, natural pull.

Cams & Limbs
Learn More
Cams and Limbs
Blistering power capabilities that send the bolts through the air at 340 Feet Per Second. The compact limb profile allows you to maneuver through quick shot adjustments.

Touch Points
An ergonomic grip, buttstock and fore-grip finger guard provide the shooting position needed to take home a trophy buck.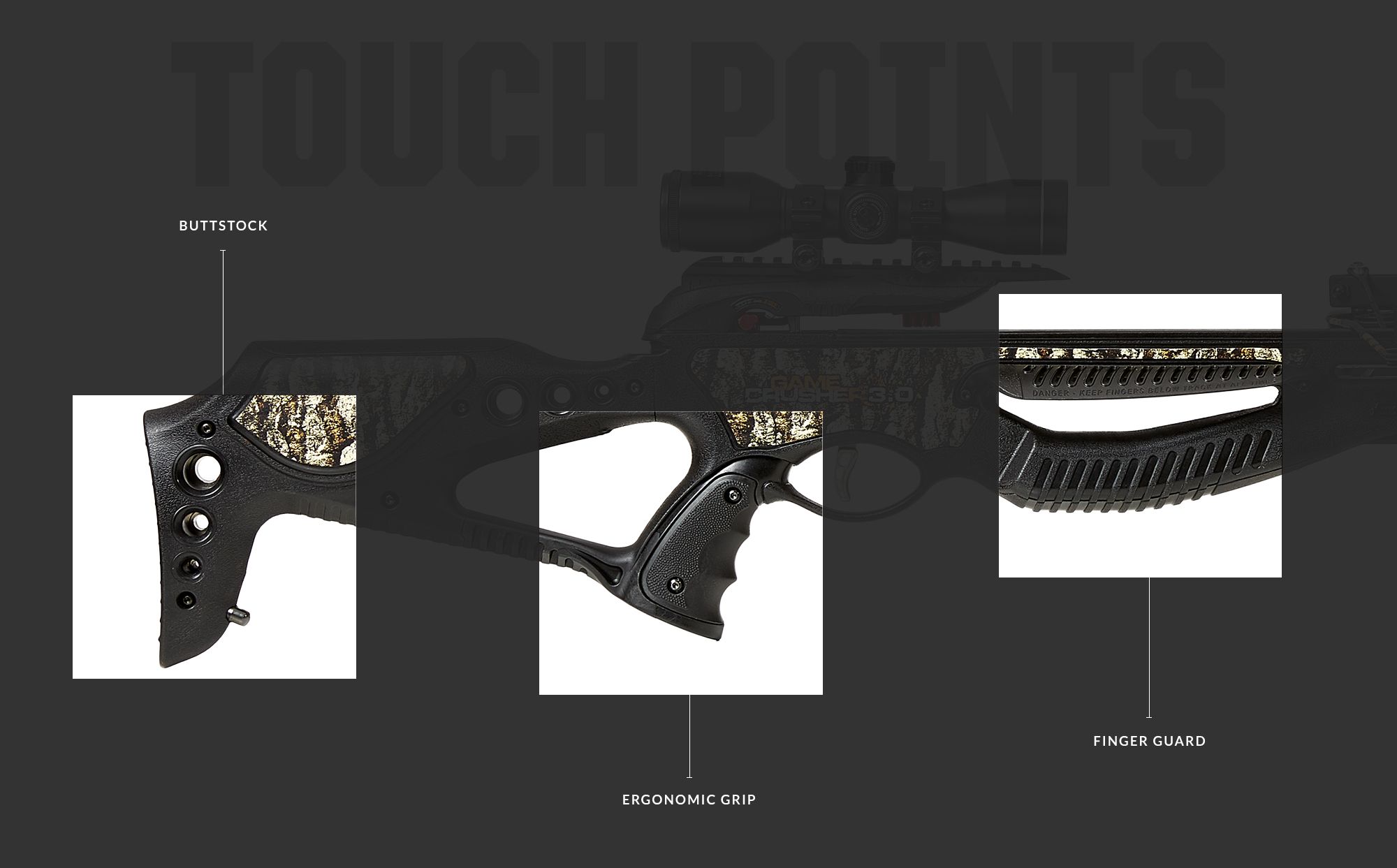 In The Box
The Game Crusher 3.0 package comes with a 4x32 multi-reticle scope, rope cocking device, lightweight quiver, and string/cable lubrication wax.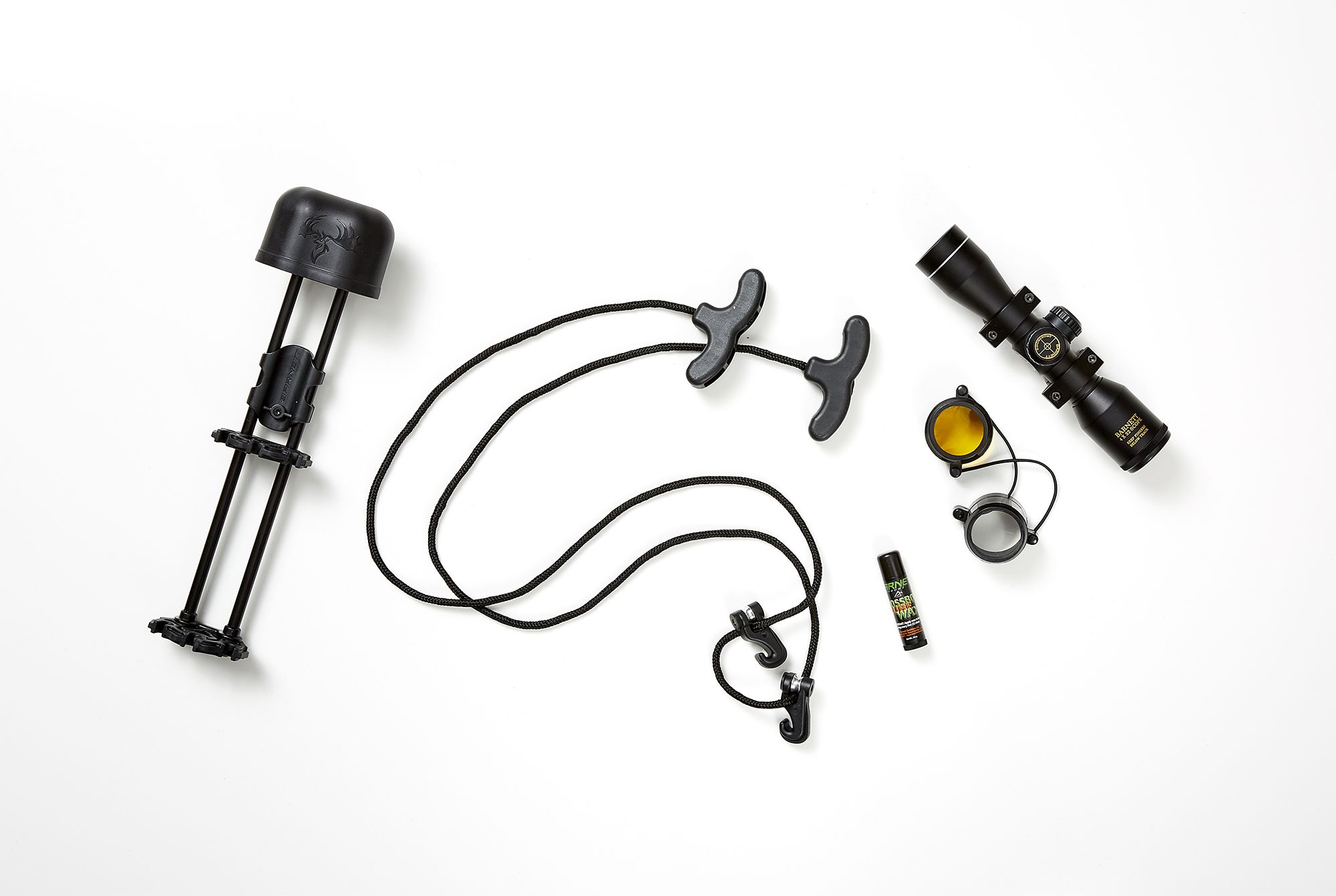 The Barnett Game Crusher 3.0 Crossbow Package
If you're looking for an affordable crossbow that packs dependable power for whitetail hunting, the Barnett Game Crusher 3.0 is the perfect choice. The Game Crusher boasts a 165 lb. draw weight and shoots up to speeds of 340 feet per second—the fastest, most powerful Game Crusher to date. Weighing a manageable 7.5 lbs. and measuring only 21 inches from axle to axle, the versatile Game Crusher fits most any frame and is a great choice for young hunters.
The Game Crusher offers one of the smoothest triggers on the market. TriggerTech Frictionless Release Technology™ features a free-floating roller that sits between the sear and the latch, giving you greater control of every shot with a three-pound, zero-creep release. A nock sensor reduces the risk of dry firing—another key feature for beginner and youth crossbow hunters.
A single-bolt assembly out of the box, your Game Crusher crossbow comes packed with essentials to get you into the field faster. The package includes:
4x32 multi-reticle scope
Rope cocking device
Lightweight quiver
String & cable lubrication wax
Looking for more? Check out the full selection of Barnett crossbows at DICK'S Sporting Goods.