Store Services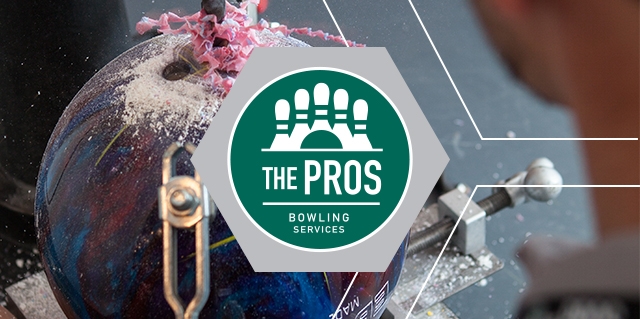 Bowling Ball Drilling & Fitting
---
Boost your bowling game with a bowling ball that's fine-tuned for you.
The Bowling PROS at DICK'S Sporting Goods can specially drill and fit your new ball. Every bowler is different, so our technicians use specialized fitting equipment to determine the correct hole pattern for your ball.
Bowling Ball Drilling Pricing
---
Drilling (With Bowling Ball Purchase)

FREE
How Do You Fit a Bowling Ball?
---
Your bowling ball should be tuned to the unique mechanics of your game. Our Bowling PROS will measure your hand to determine the right fit for you. They may also provide advice based on the following factors.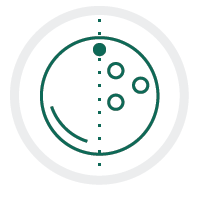 Pin Location & Center of Gravity
Bowling ball basics.
Pin: Your ball's pin is the solid, colored dot on the surface and represents the top of the ball's core. When a bowling ball is manufactured, the ball's core is perfectly centered inside and the pin is used to suspend the core.
Center of Gravity: This is generally located near the pin and impacts how your ball rolls.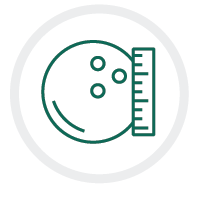 Hole Size
Find the right size for you.
Technicians will measure your hand and fingers to find the right size for you, then drill and sand your new ball.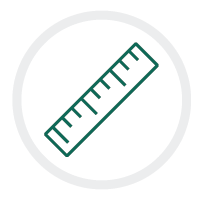 Finger Span
Get a custom-fit grip.
Special tools designed specifically for measuring finger span are used to make sure you have a comfortable grip on your new ball, with holes spaced appropriately.
Save on Services When You Shop at DICK'S
Bowling balls purchased online also qualify for in-store bowling services with proof of purchase. Shop the entire collection of bowling gear and use the DICK'S Sporting Goods Store Locator to find a store near you with bowling services.