Find Your Running Shoe
Running Shoe Buying Guide
You need a running shoe that matches the unique mechanics of your gait cycle — offering a precise balance of support, stabilization and cushion. Use this guide to find the shoe that's right for your run.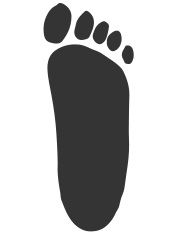 Flat
Flat feet have very low or non-visible arches. Flat feet leave imprints that are nearly whole, appearing much like the entire sole of the foot. Flat feet are usually more flexible and likely to overpronate. This excess motion can cause several different types of overuse injuries.
Best Shoes: Stability Shoes or Motion-Control Shoes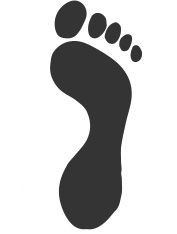 Medium
Normal feet have moderate to average arch sizes. A normal foot leaves an imprint that shows only the heel and forefoot connected by a wide band. Runners who have normal feet usually have a semi-flexible arch. These runners have a range of shoe options, but may choose stability shoes for their support.
Best Shoes: Stability Shoes or Neutral Shoes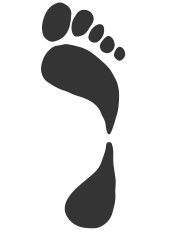 High
A foot has high arches when the heel and forefoot connect in a very narrow band. High-arched feet are more rigid and do not typically pronate enough to effectively absorb shock. For this reason, runners with high arches often require shoes with extra cushioning. High-arched runners often, but not always, supinate in their gait.
Best Shoes: Neutral Running Shoes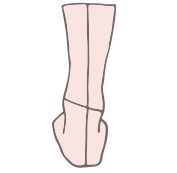 Neutral
With this gait, the outside of your heel strikes the ground first, and your foot rolls slightly inward to absorb the shock. The foot pronates, but not excessively. Your foot evenly pushes off at the end of your gait.
Best Shoes: Stability Shoes or Neutral Shoes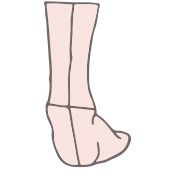 Overpronation
The outside of your heel strikes the ground and rolls excessively inward, hindering your foot and ankle's ability to stabilize your body and absorb shock.
Best Shoes: Motion-Control Shoes or Stability Shoes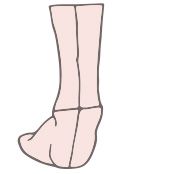 Supination
The outside of your heel strikes the ground first, but does not roll inward through the gait cycle. The heel remains rotated outward and the impact is concentrated on a small portion of the outside of your foot, decreasing shock absorption.
Best Shoes: Neutral Shoes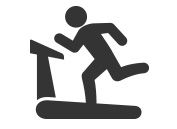 Traditional Running Shoes
Run on pavement, packed trails and indoor surfaces with this footwear. These shoes are light and designed with flexible outsoles.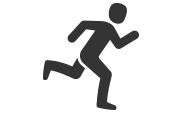 Trail-Running Shoes
This footwear is fortified with dense rubber outsoles, designed to provide tread and durability against off-road terrain.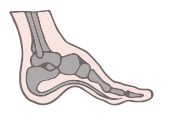 Neutral Running Shoes
This footwear matches runners with high arches who exhibit supination, or an excessive outward roll of the foot. These shoes offer midsole cushioning for added shock absorption.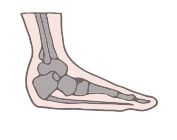 Motion-Control Shoes
This footwear is ideal for runners with low or flat arches. Motion-control shoes have extra built-in support and flatter outsoles, a combination that combats excessive pronation to stabilize the foot.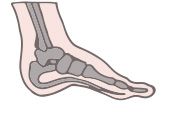 Stability Shoes
Stability shoes are for runners with medium arches. They feature adequate medial support and midsole cushioning.
If you experience any difficulty accessing or using this page, please contact customer service at 1-877-846-9997