Store Services

Fishing Services
---
Get ready for your day on the water.
From live bait to licenses, DICK'S has what you need for your next fishing trip. Learn more about the PRO fishing services offered in store below.
---
Licenses
Fishing Licenses
DICK'S sells fishing licenses in most stores. Contact your local store for more information about pricing and the specific types of fishing licenses available in your area.
---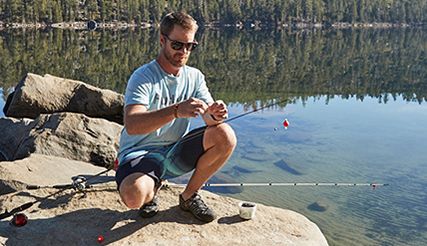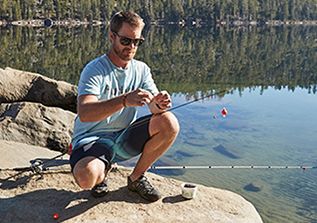 Fishing Bait
---
DICK'S Sporting Goods stores offer an assortment of live and frozen bait, varying by location. Fresh bait is the preferred choice of many anglers, and the selection at DICK'S Sporting Goods includes popular and versatile bait for a variety of fishing environments. Bring in your next trophy catch with the help of our Fishing PROS, who can advise which type of bait to use based on the species, water conditions and time of year.
Fresh Bait:
Fresh bait selection at your local store may include:
Night Crawlers
Red Worms
Wax Worms
Mealworms
Butter Worms
Green Worms
Salmon Roe
Frozen Bait
Over 150 coastal stores also offer a selection of frozen bait, which may include:
Alewives
Anchovies
Ballyhoo
Bunker
Chicken Hearts
Chicken Livers
Chicken Necks
Chum
Cigar Minnows
Clams
Eel
Herring
Mackeral
Mullet
Pogies
Prawns
Sand Shrimp
Sandfleas
Sardines
Shad
Shedder Crabs
Shrimp
Silver Sides
Smelt
Spearing
Spot
Squid
Tuna Bellies
Using Live Bait to Fish
---
Fresh bait is the difference-maker for your fishing trip, but anglers should take steps to
preserve their bait for a successful outing. Stop in store with your questions, so our Fishing
PROS can give you more specific tips based on the type of bait you're using.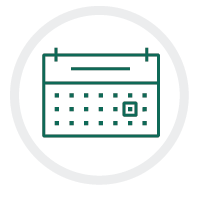 Short-Term Storage
Using bait within one month.
If using worms within a month, you can keep small amounts in the refrigerator until your next outing.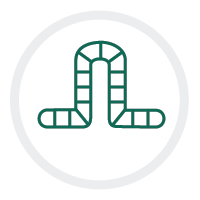 Long-Term Storage
Keeping bait beyond a month.
If keeping large amounts of worms for a longer period of time, store them in a worm box. Make sure your worms are properly stored in soil and feed them about once a week.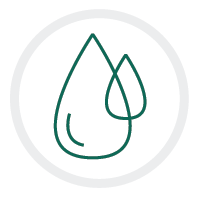 Live Fish
Keep bait and water cool.
If using live fish, such as shiners or minnows, keep your bait and water cool. Change the water if it becomes dark or cloudy and avoid overcrowding.
---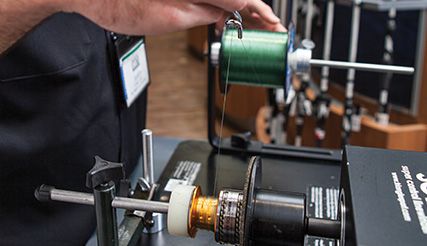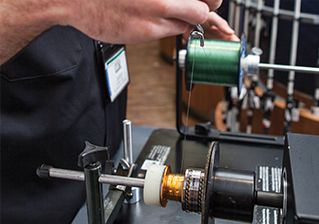 Line Winding
Ensure your fishing trip is hassle free with newly spooled fishing line. The longer your line remains on your reel, the more it can become coiled. Brittle, knotted and twisted line can come between you and your game fish, but the Fishing PROS can spool fresh line for you in minutes. Choose from a variety of bulk line offered with per-yard pricing or purchase one of the many types of packaged line and we'll wind it onto your reel.
Specific bulk line types and two brands vary by location and may include:
Monofilament | Fluorocarbon | Braided
Line Winding
---
Free line winding is available with line purchases.
Bait and line pricing and availability vary by store location and season. Need bait or line that's not part of your local store's assortment? Tell a Fishing PRO, and we'll do our best to stock the bait and line you need.
Bulk Berkley Trilene Line

2–8 LB (XL or XT)
10–18 LB (XL or XT)
20–60 LB (Big Game)
Bulk Powerpro Braided Line

2–8 LB (XL or XT)
10–18 LB (XL or XT)
20–60 LB (Big Game)
Vanish Fluoro Line

2–8 LB (XL or XT)
10–18 LB (XL or XT)
20–60 LB (Big Game)
Maxima Line

2–8 LB (XL or XT)
10–18 LB (XL or XT)
20–60 LB (Big Game)
Ande Line

2–8 LB (XL or XT)
10–18 LB (XL or XT)
Save on Services When You Shop at DICK'S
Bulk fishing line is 50% off with purchase of a reel or combo. Fishing gear purchased online also qualifies for in-store fishing services with proof of purchase. Shop the full collection of fishing and tackle equipment and find bait and fishing services near you with the DICK'S Sporting Goods Store Locator.