|

Football Glove Buying Guide
FOOTBALL GLOVE BUYING GUIDE
Start here for the gear you need and advice from our experts

No matter if you are a skill position player or lineman, adding football gloves to your gear can enhance your performance.
Football gloves can promote a stronger grip, counteract inclement weather and protect your hands.
---
Football Gloves by Position
When buying a new pair of football gloves, you will need to consider what position you play. Choose between receiver gloves and lineman gloves.
---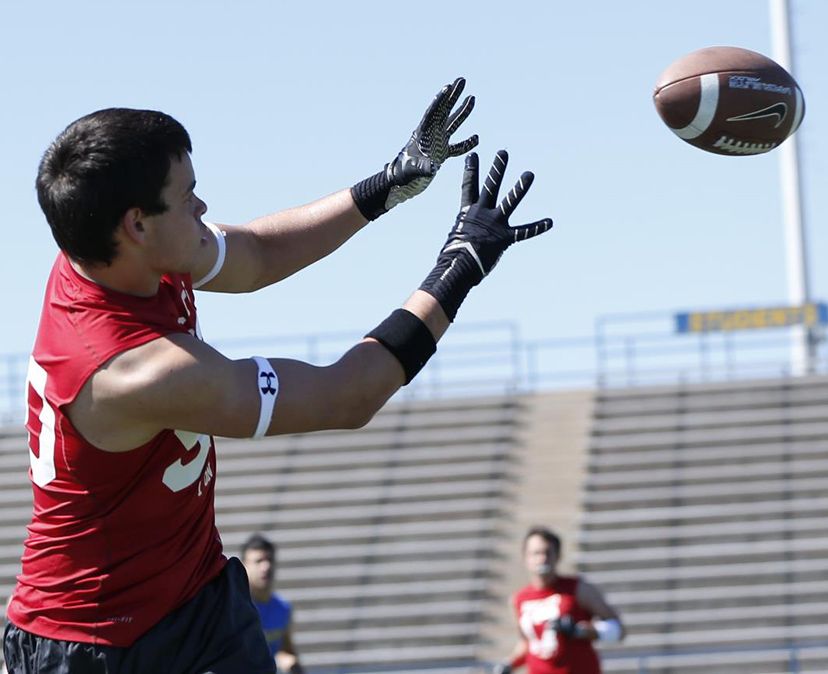 Receiver
Skill position players can get a better grip on the ball with receiver gloves.
They can help elevate the play of running backs, wide receivers, tight ends, quarterbacks and defensive backs. Special teams players who return kicks and punts will also use receiver gloves.
Receiver gloves' thin, breathable material allows for full movement and flexibility.
These gloves feature tack in the palms and fingers that can improve grip in all weather conditions.
Lightweight padding on the back of hand may provide added protection and shock absorption.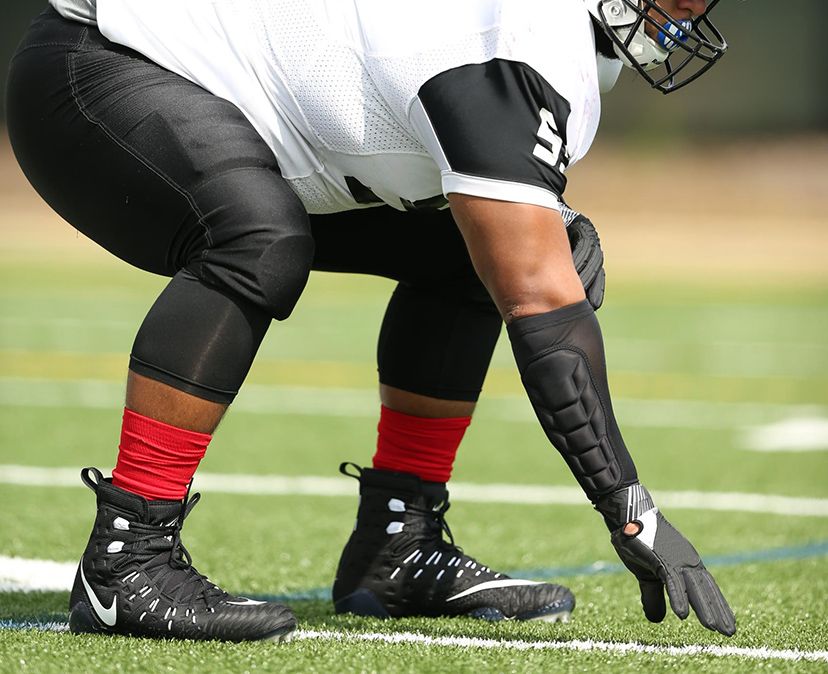 Lineman
Lineman gloves can help take the brunt of the impact instead of your fingers and hands.
Lineman gloves feature a thick, firm material that helps cushion your hands.
Heavy padding on the back of hand and palm helps shield hands from hits and getting stepped on.
Lineman gloves provide additional wrist stability and limit range of motion.
Half-finger lineman gloves are a good choice for centers. These provide a better feel of the ball.
---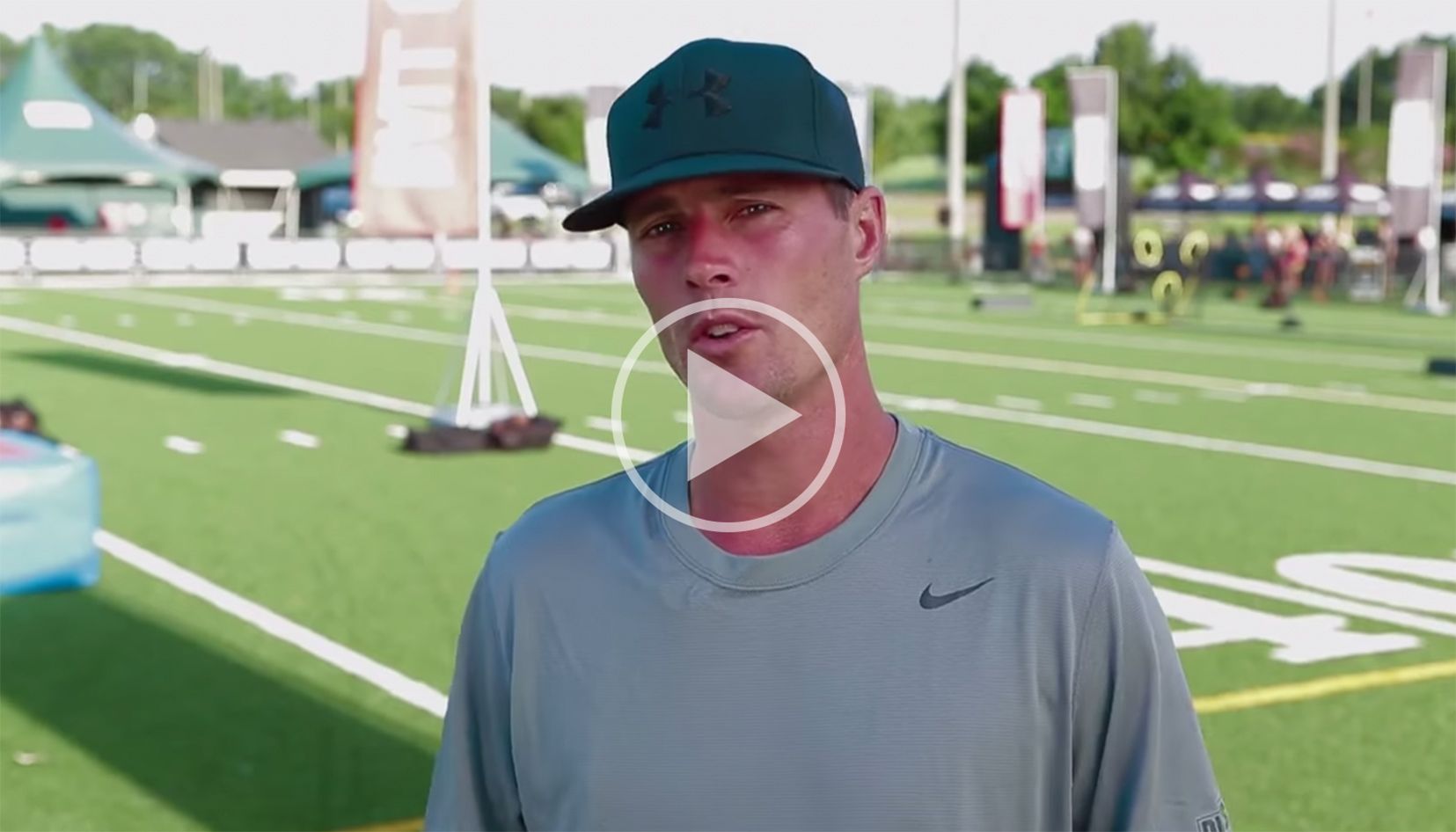 VENTILATION
Most football gloves have ventilation to help keep your hands dry, cool and comfortable. Gloves can feature mesh between the fingers or around the knuckles along with a ventilated back of hand.
MATERIAL
You will want gloves constructed of stretchable, synthetic materials in a seemless or reinforced-seam pattern. These help provide a closer fit and greater durability when exposed to inclement weather conditions.
STYLE
Gloves come in a variety of colors and patterns to help you standout on the gridiron.
---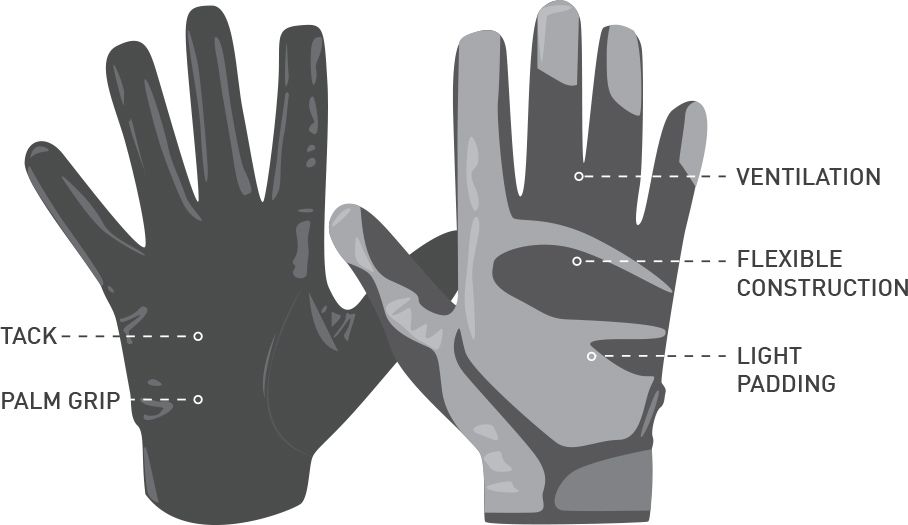 RECEIVER GLOVES
Lightweight and flexible construction
Enhanced palm grip
Tack from the palm to fingers
Light padding on the back of hand
Ventilation in back of hand and between fingers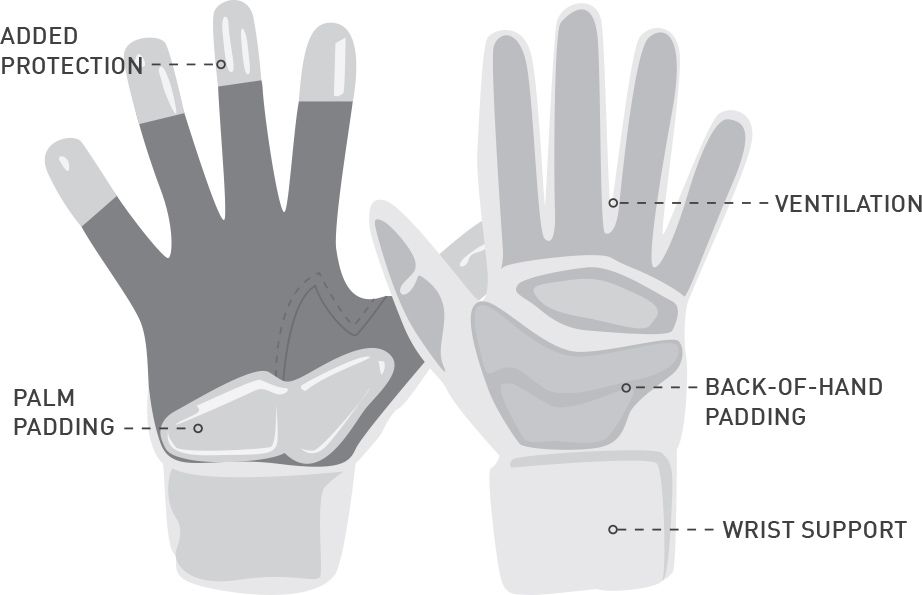 LINEMAN GLOVES
Heavy, durable materials
Added protection for fingers
Increased palm and back-of-hand padding
Additional wrist support
Ventilation in back of hand and between fingers
Depending on your age level, you will need to consult size charts for either adult or youth football gloves.
Youth football gloves are for players from the Pee Wee leagues to junior high.
Adult football gloves are for players in high school on up.
MEASURING
To measure for football gloves, you can use two methods. It can be beneficial to use both to make sure you get the size that is right for you. The first way is the length of your hand. You will measure from the bottom of your palm to the tip of the finger on your dominant hand.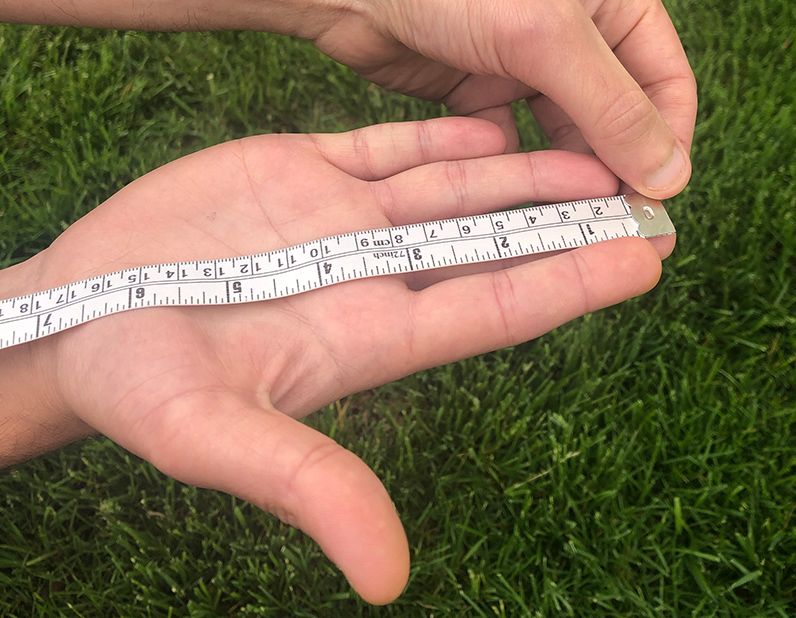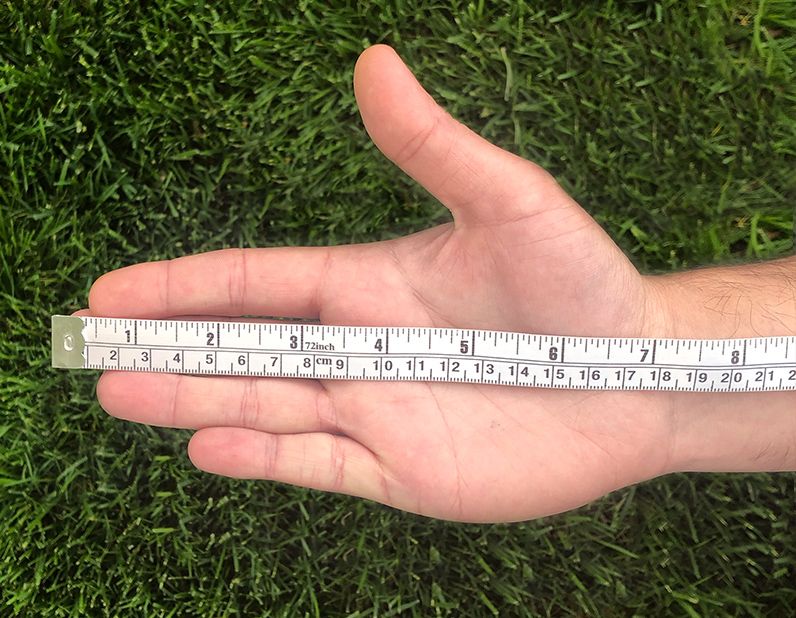 The second way is the circumference of your hand. Measure just below your knuckles on your dominant hand.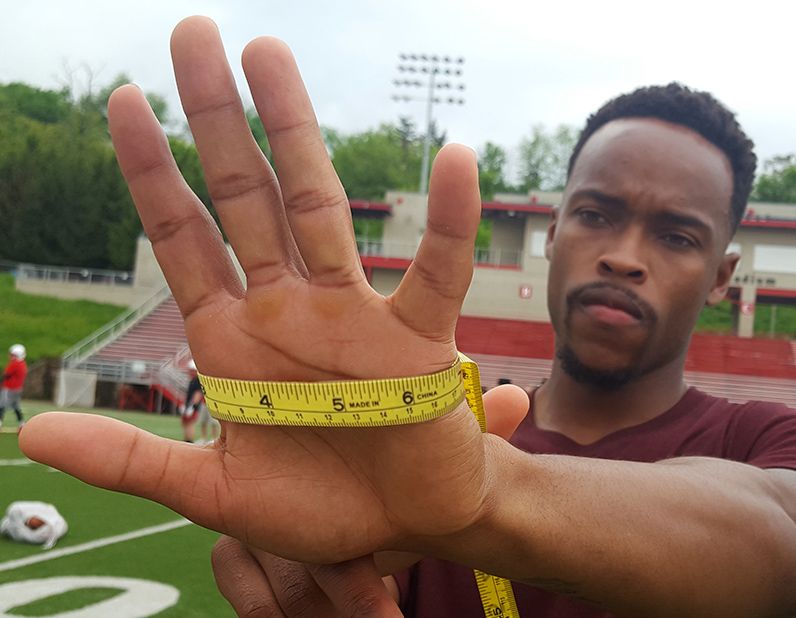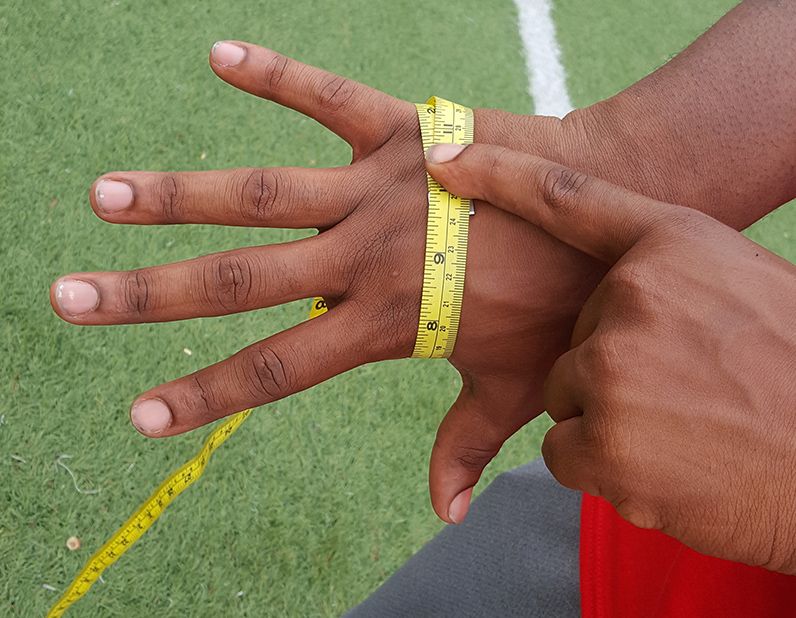 Always consult with a brand's size chart. You want to make sure you have the correct measurement before buying a pair of gloves.