Store Services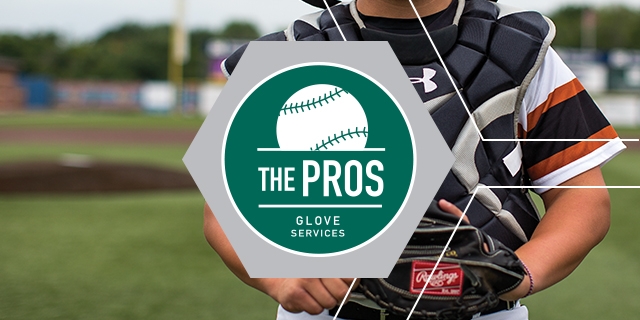 Baseball & Softball Services
---
Stay prepared for every season with professional glove steaming and HitTrax® batting cages in select stores.
The skilled Softball and Baseball PROS at DICK'S Sporting Goods can get your glove or mitt into game-day condition with our in-store glove steaming service. Some locations have HitTrax batting cages, so you can test a variety of baseball and softball bats before game day.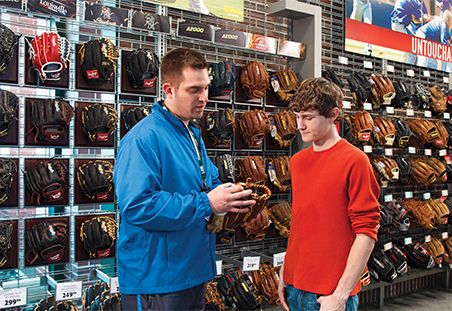 Glove Steaming
Professional softball and baseball glove steaming improves the playability of your glove. After steaming, the DICK'S technician works to shape and mold hinge points for a custom fit. These steps quickly relax leather and seams, leaving the glove soft and supple for maximum performance.
Custom shaping and steaming at DICK'S saves you weeks of break-in time, so you can walk out ready to take the field. Shop the full collection of baseball gloves and softball gloves at DICK'S Sporting Goods, including Pro Series baseball gloves. Remember to keep your steamed glove at its best with our assortment of glove care products and accessories.
Learn even more about DICK'S Glove Steaming Services.

Batting Cages
Redefine the game by stepping into a HitTrax batting cage to test and measure your launch angle, exit velocity, distance and other stats with every swing. You'll get the instant feedback you need to determine the best bat for you.
Choose from a wide variety of elite composite, alloy and hybrid bats at DICK'S Sporting Goods and take swings off the tee to listen for that classic ping off the barrel. HitTrax cages are an essential tool for players who want to get the look, feel and sound of their next baseball or softball bat before stepping into the box on game day.
HitTrax brings the game to the players, allowing them to test the best bats DICK'S Sporting Goods has to offer. Shop the full collection of baseball bats, softball bats and T-Ball bats.
The HitTrax batting cage experience is currently only available at select stores.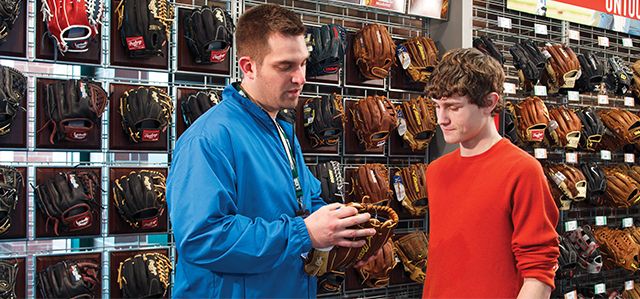 Glove Steaming: How It Works
---
While you may consider glove steaming at home, doing so is dangerous for both you and your glove. Wondering how to steam a glove without the risk? Our Glove PROS use professional equipment and have the appropriate training to ensure proper glove steaming.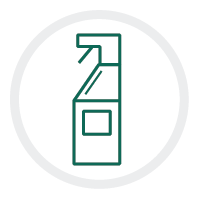 Leather Conditioner
Prep and soften leather.
Technicians use a specialized, manufacturer-approved conditioner to prep the leather. This opens pores in the leather, helping it soften.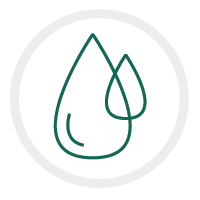 Steamer
Accelerate break-in process.
The glove is placed into a steamer at time increments based on the type of leather. Heat loosens the leather and laces, while the steam infuses the glove with water molecules, making it more malleable at key break-in points.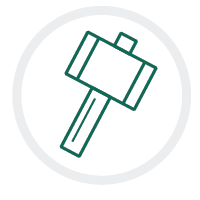 Wooden Mallet
Loosen hinge points of the glove.
In between steamings, technicians pound the steamed glove with a wooden mallet to loosen hinge points of the glove until they achieve the custom fit you need.
Save on Services When You Shop at DICK'S
Baseball and softball gloves purchased online also qualify for in-store glove steaming with proof of purchase. If you buy a baseball or softball bat online, you can try it out in a HitTrax batting cage in store before game day. Find the store nearest you with the DICK'S Sporting Goods Store Locator.