Store Services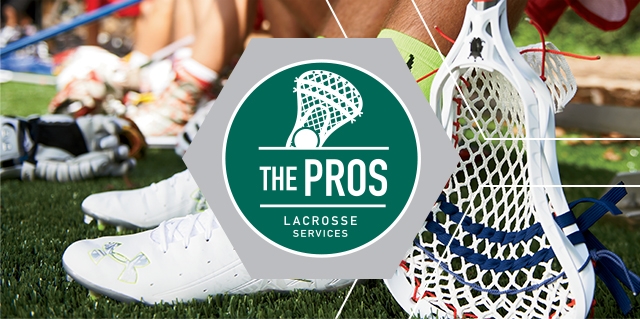 Lacrosse Stringing Service
---
Your pocket can make or break your game.
The Lacrosse PROS at DICK'S Sporting Goods know exactly how to string a lacrosse head. They are certified to customize your lacrosse stick with mesh, laces, sidewalls and top string, formed into the right pocket for your position, preference and style of play.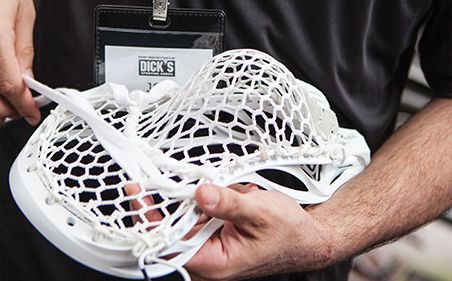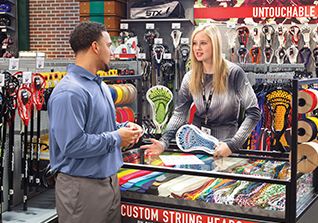 Stringing Shops
---
Stringing shops are available in many locations, offering millions of color combinations to fully personalize your look on the field. Maintain your pocket throughout the season with sidewall repairs, top string repairs and fresh laces.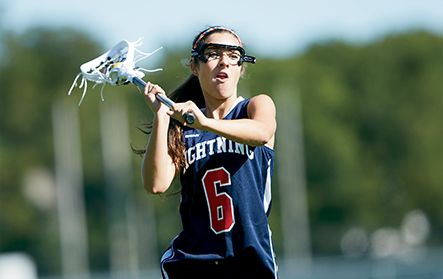 Women's Lacrosse Stringing
---
Select stores offer full stringing services for women's sticks, and many stores offer small stringing repair services. Women's stringing is a complex and lengthy service. At this time, while some Lacrosse PROS have honed the skill, not all stores are yet able to offer the full stringing service.
How to Care for Your Pocket
---
Your lacrosse pocket determines the track and whip of your ball, so it's important to take care of it properly.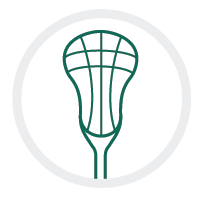 Pockets
Check your pocket regularly.
Make sure your pocket's in tip-top shape by checking it before and after gameplay. Signs of pocket damage and wear include mesh that's torn or frayed and loose or fraying sidewall string.
Consider bringing a backup lacrosse head to every game just in case of emergency. Make sure this pocket is in the same game-ready condition as your primary head.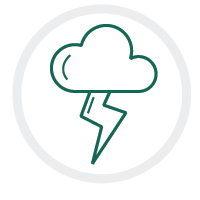 Extreme Conditions
Extreme weather can warp your pocket.
Wet conditions can cause your pocket to bag out and deepen, which will affect your game and violate league rules. Using newspaper to absorb excess moisture between games will help. On the other hand, extreme heat may cause your pocket to tighten up and become more shallow. You can stretch the pocket back to your preferred depth using warm water.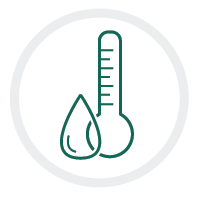 Break It In
Get better control on the field.
A properly broken-in pocket gives you better control. To stretch your pocket's shooting strings, firmly press a ball into the shooting strings until the mesh loosens. You can also wet the mesh with hot water to better loosen the fibers. Press the ball in the area of your pocket where you would want the ball to rest. Do this on and off for a few days before bringing your lacrosse stick to practice.
Save on Services When You Shop at DICK'S
The mesh stringing service is 50% off with purchase of stringing supplies. Lacrosse stringing purchased online also qualifies for in-store lacrosse services with proof of purchase. Shop the complete collection of lacrosse equipment and find a store near you with the DICK'S Sporting Goods Store Locator.