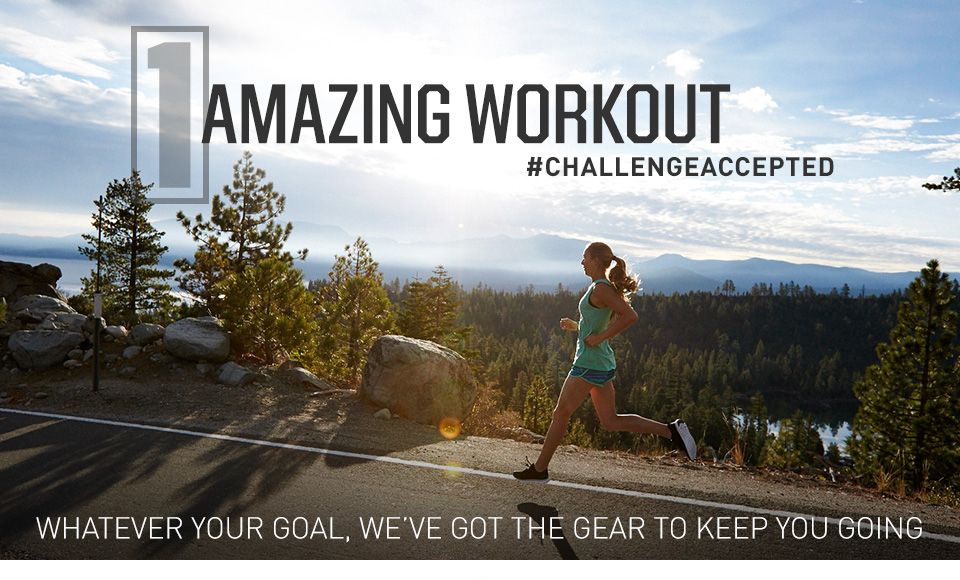 #ChallengeAccepted: Get Ready to Crush Your Goals
Whatever your goal, DICK'S Sporting Goods has the gear to keep you going. Whether you're looking to run your first 5k, support your weight loss goals or step up your game on the field, the right gear can give you an edge and help you get fit.
Save big on everything you need to succeed when you shop exercise equipment deals, featuring cardio equipment, strength-training gear, fitness accessories and more.
There's a huge assortment of high-quality exercise equipment and fitness gear, athletic apparel and athletic footwear, plus activity trackers from brands like Fitbit and Garmin®.
Looking for motivation? Consider joining a local sports league or doing a fitness challenge with friends and family. If you're flying solo, download the DICK'S mobile app to track your activity and get exclusive offers, free shipping and more. The app's Move feature helps you meet your activity goals, score points, earn rewards and share progress with friends. You might even inspire someone to ramp up their fitness routine.