Non Merchandise Suppliers

Your organization provides non-merchandise goods and services for use within our stores, distribution centers or store support center environments. The below resources align our mutual commitment with our processes, to ensure we drive customer service, quality and innovation.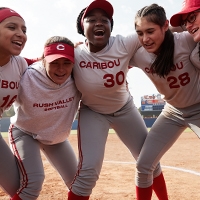 Supplier Diversity at DICK'S Sporting Goods
While every Business Unit at DICK'S Sporting Goods has specific objectives, needs and requirements to support our stores and the experience of our customers, our Non-Merchandise Procurement group continuously looks for certified diverse suppliers who can provide innovative, competitively priced goods and services, support the communities we live and work in, and enhance our ability to deliver exceptional value to our customers, employees and shareholders.
Diverse Supplier Classifications
Disadvantaged Business Enterprise (DBE)
HUBZone Small Business Concern (HUBZ)
Lesbian, Gay, Bisexual, Transgender (LGBT)
Minority Business Enterprise (MBE)
SBA Small Disadvantaged Business (SDB)
Service Disabled Veteran Business (DVBE)
Small Business Enterprise (SBE)
Veteran-Owned Business (VOSB)
Woman Business Enterprise (WBE)
If your company falls into one of these categories, we invite you to submit your certification details and information about the goods and services you provide to SupplierDiversity@dcsg.com, so that we can engage with you on upcoming opportunities.
If you experience any difficulty accessing or using this page, please contact customer service at 1-877-846-9997