Portable Basketball Hoop Installation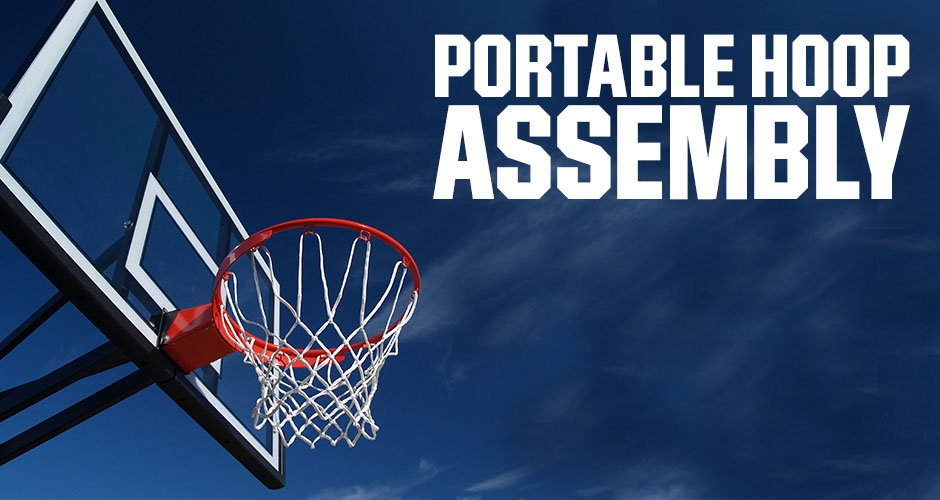 DICK'S SPORTING GOODS HAS PARTNERED WITH LIFETIME PRODUCTS AND A LIFETIME-APPROVED ASSEMBLY SERVICE PROVIDER

TO OFFER PORTABLE HOOP ASSEMBLY ON HOOPS PURCHASED THROUGH DICKS.COM*

Get the game going at home with a new portable basketball hoop from DICK'S Sporting Goods. Order your portable hoop today and schedule a home assembly to ensure your hoop is ready for play.
*For delivery and assembly options on purchases in-store, visit your local DICK'S Sporting Goods store
SHOP ALL ELIGIBLE HOOPS
DICK'S SPORTING GOODS HAS PARTNERED WITH LIFETIME PRODUCTS AND A LIFETIME-APPROVED ASSEMBLY SERVICE PROVIDER TO OFFER PORTABLE HOOP ASSEMBLY ON HOOPS PURCHASED THROUGH DICKS.COM*
The approved assembly provider is a third-party vendor and partner of Lifetime Products. Dick's Sporting Goods is not involved in the assembly of your new portable hoop.
Get the game going at home with a new portable basketball hoop from DICK'S Sporting Goods. Order your portable hoop today and schedule a home assembly to ensure your hoop is ready for play.
*For delivery and assembly options on purchases in-store, visit your local DICK'S Sporting Goods store.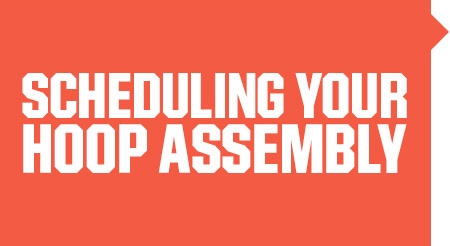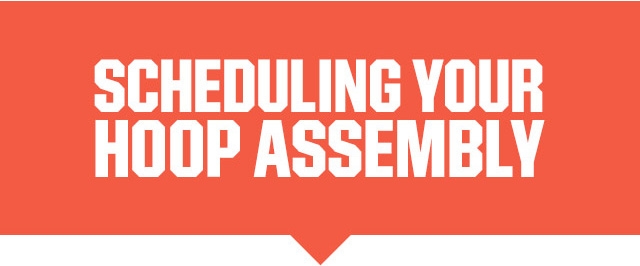 Add your new basketball hoop to your shopping cart.
Fill out the required information, including your shipping information and phone number.
Select the "Room-of-Choice Delivery & Assembly" option during checkout. Delivery & Assembly Costs Differ by Hoop. See final price in cart
Complete your order.

After receiving order processing and completion emails from DICK'S Sporting Goods, you will receive a follow-up email from the approved assembly company that will assemble your new portable hoop.
A customer service representative from the assembly company will contact you approximately 1-2 business days after your order has shipped to schedule a convenient time and date for your assembly.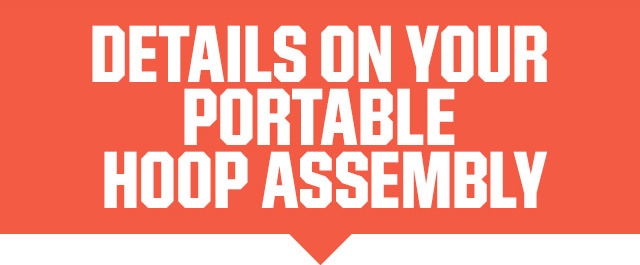 A family member over 18 must be home while the assembly company technician is on the property. This family member must sign off on the location and placement of your portable hoop.
A technician from the assembly company will arrive at your home on the scheduled day of your portable hoop assembly within a four-hour time window. You will then choose a primary and secondary location where the hoop system will be placed. These locations should be on level ground.
The base of your portable hoop system can be filled with water or sand. Your assembly company technician will fill the base with water and verify there are no leaks coming from the sealing cap. Homeowners, however, are responsible for filling the base with sand if they choose.
After the assembly is complete, your technician will place all trash and packing materials at a designated location on your property, where you can later dispose of it. Homeowners are responsible for all trash removal.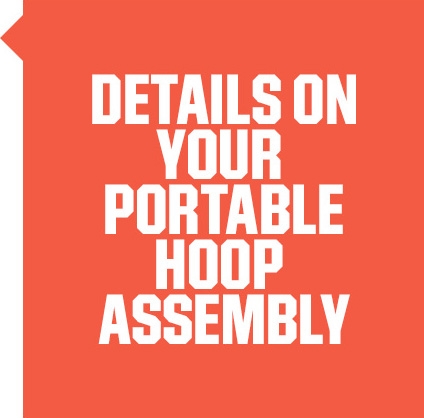 Please note, if too much weight is placed on the top of the basketball hoop's base, leaking can occur. This can cause the base to become too light and can lead to the portable hoop falling over, possibly causing damage to the hoop and anything below it.