|

Soccer Gear Buying Guide
SOCCER GEAR BUYING GUIDE
Start here for the gear you need and advice from our experts


Ready to take on another day of practice or best the opponent on the pitch? You need the right soccer ball for your match or practice. Our resource center is here to help you find that perfect ball.
---
TYPES OF SOCCER BALLS
Are you playing soccer indoors or outdoors? The type of element that you're going to compete in will decide which ball you will be kicking. Here's a look at game, turf, futsal and beach soccer balls.
Match/Regular Balls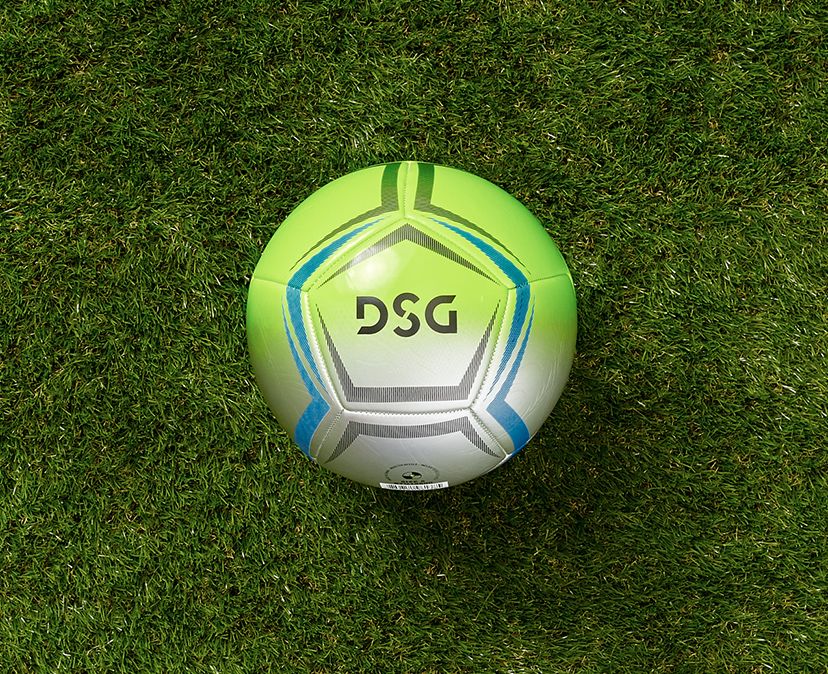 Match/Regular Balls
Match ball size depends on the grouping's age, skill level and league.
Match balls are used for competitive action.
They usually come in three different sizes, ranging from 3-5, which means that they are usually reserved for players aged 8 and above.
Match balls are usually reserved for outdoor soccer competitions on grass pitches. Due to its nature of being used on grass pitches, these balls are equipped to deal with wear and tear.
Turf Soccer Balls
The balls used for turf competitions are made to have a low bounce. The low bounce helps keep the ball on the ground for play with the feet instead of the upper body.
Turf balls also come in sizes 3-5 with the age range going from 8 and older.
The style of these balls also helps keep resistance to wear and tear, due to turf matches having a faster speed.
Turf Soccer Balls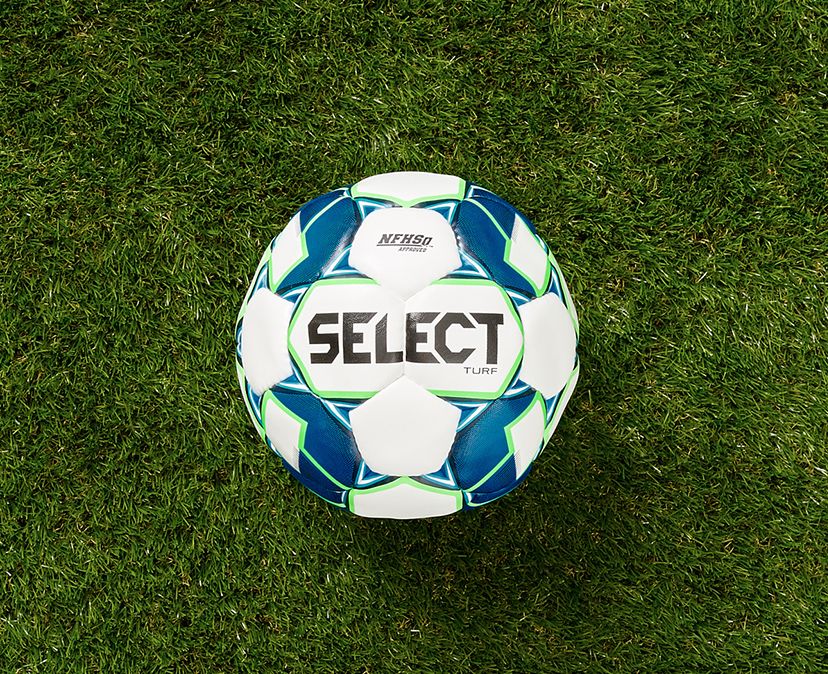 Futsal Soccer Balls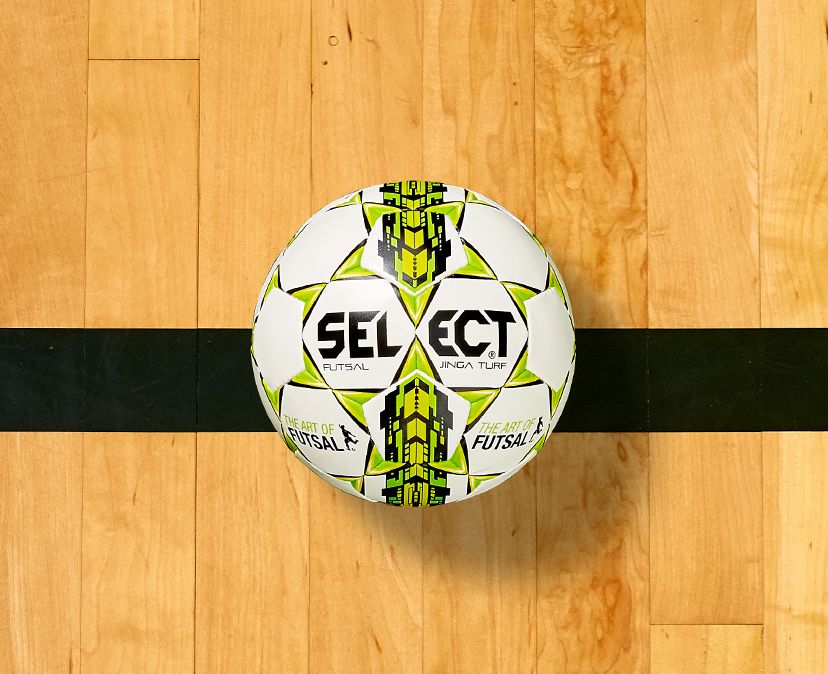 Futsal Soccer Balls
Another ball that needs to sustain wear and tear is a futsal ball.
In futsal, you feature indoors and can use the wall to help propel the ball.
With the ball smacking off the wall, it's important that the ball has synthetic leather, which helps keep the ball on the ground.
Beach Soccer Balls
Beach soccer balls are not going to be lower than a size five.
They are lighter than grass balls, though, as the sand is already heavy.
These balls are made of material that is softer than match balls, since you will be kicking with your bare feet.
Due to having water close by, beach soccer balls are made to be water resistant.
Beach Soccer Balls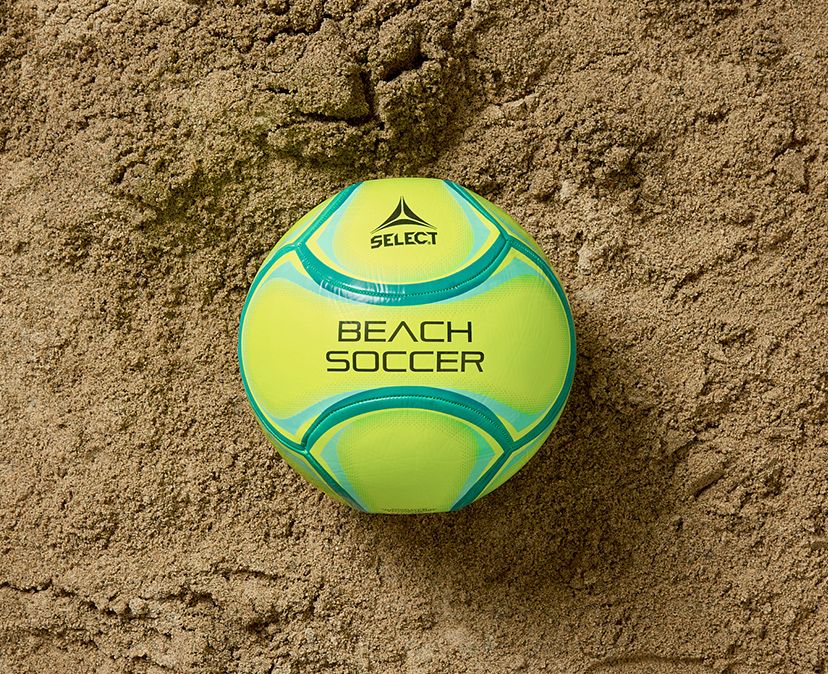 ---
SIZES OF SOCCER BALLS
Soccer balls come in four different sizes. Size 1 is the smallest and the largest size is 5. However, there is no size 2. Each ball is specifically made for players of certain age groups, skill levels or the type of league.

Size 5 Soccer Ball
A "FIFA approved" ball, Size 5 is used by adult players. This is the ball professional soccer players use in tournaments and league play. It's mainly used by players 12-years-old and up. The circumference measures at 27'' to 28'' centimeters.
Size 4 Soccer Ball
Entering middle school-level soccer, Size 4 is strongly recommended for players that are in the 8-12-year age range. They measure slightly smaller, with a circumference of 25'' to 26'' centimeters. This is a skill-specific ball.
Size 3 Soccer Ball
Another ball designed to help out younger players with fundamentals and skill, the Size 3 ball is mainly used by players under the age of 8. The circumference is measured at 23'' to 24'' centimeters.
Size 1 Soccer Ball
These "mini" soccer balls can be used for simple juggling drills, but these are mainly used as collector items. The circumference is measured at 18'' to 20'' centimeters.
---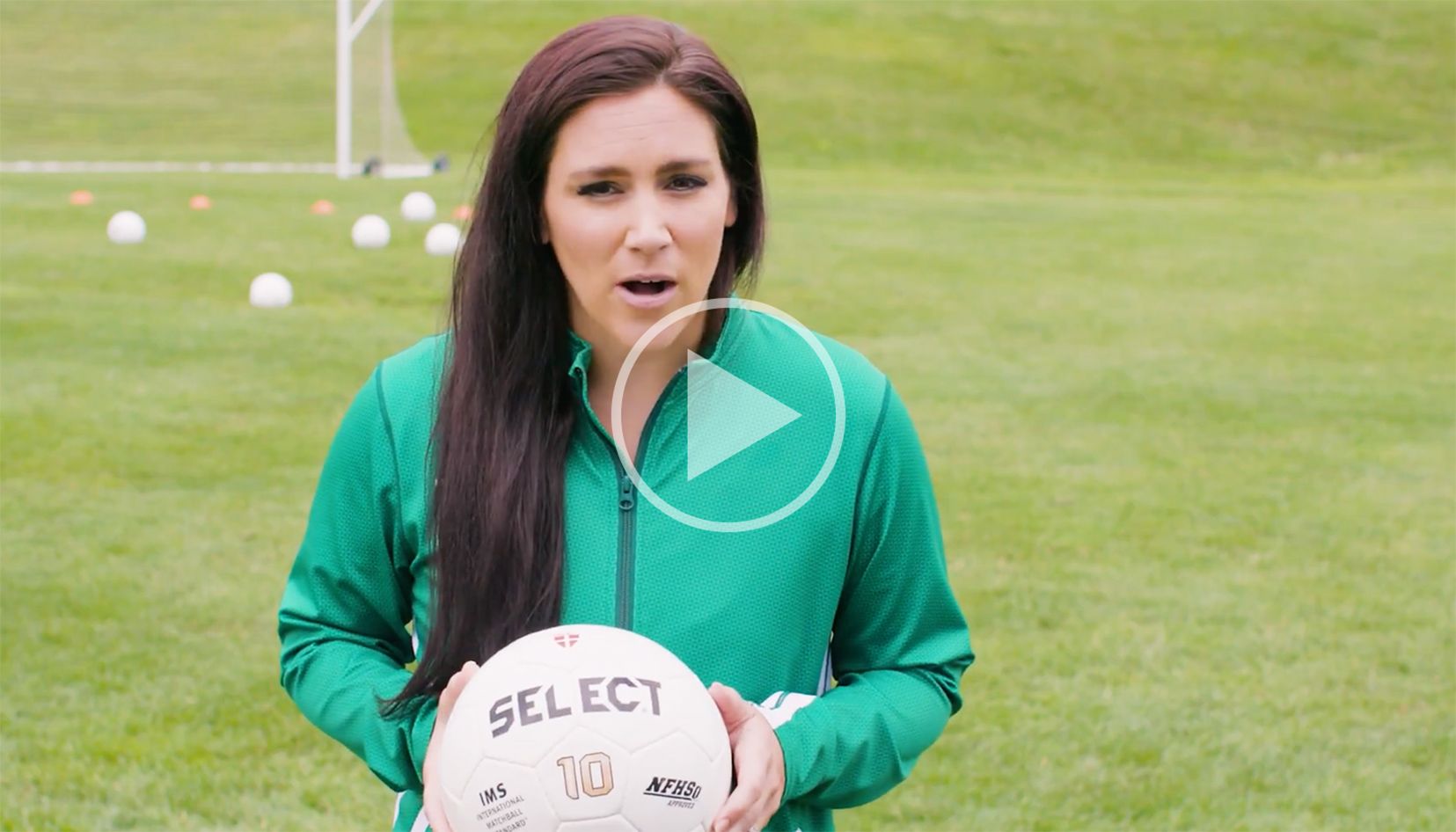 Soccer Ball Size Breakdown
Construction

Goalkeeper gloves are different than gloves in other sports. There's more padding and they're meant for wear and tear play. Gloves sustain all types of contact the ball, the post and the ground. Goalkeepers use their gloves to grab the ball or punch the ball away. Before you take your spot in between the posts, learn what to look for in the perfect pair of gloves.
BACKHAND
BACKHAND
This is where the most padding features on the glove, to help protect your hands.
The more padding will come at a bit of a higher cost, depending on the price.
Higher-priced gloves will have more padding than lower priced-gloves, which normally have one layer of padding.
FINGERS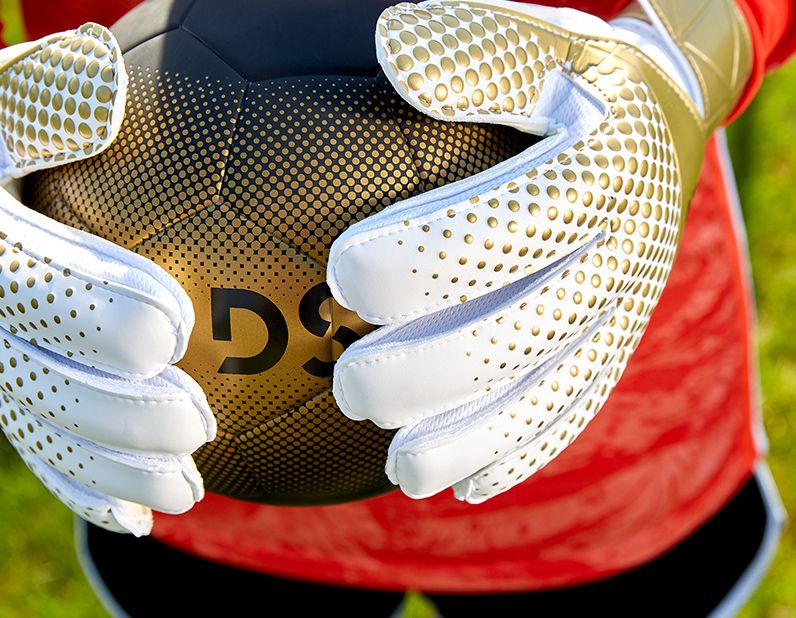 FINGERS
Your fingers do plenty of work in attempting to grab the ball, holding firm to avoid letting the ball slip.
Goalkeeper gloves contain finger protection, which includes spines inside the fingers.
Grab a pair that have bendable plastic supports for extra protection — padding will only get you so far.
A goalkeeper should feel comfortable and have room to breathe in their gloves.
The deciding factor will ultimately be the goalkeeper's personal preference and comfortability.
PALM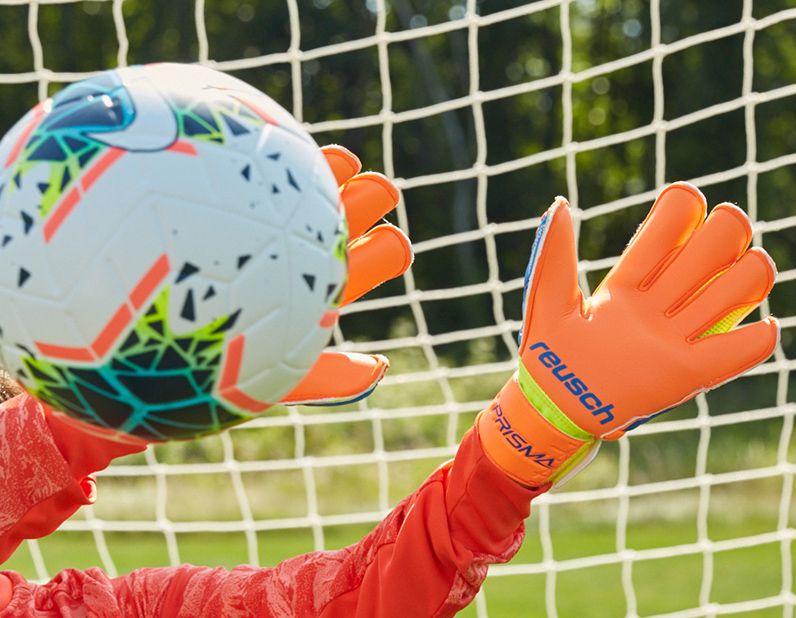 PALM
There's padding on the palm to help you secure the ball and prevent a goal.
There are two different palm textures: dimpled and smooth.
Dimpled gloves are durable to help sustain the wear and tear of being out on the practice field for hours. Dimpled gloves can help with building technique, as the gripping texture can help you learn the proper way to grab the ball.
Smooth palms have clinging texture that allows goalkeepers to grab the ball with a stern grip. These gloves to wear off the more times they're used, so keep them stored away for game day.
CLOSURE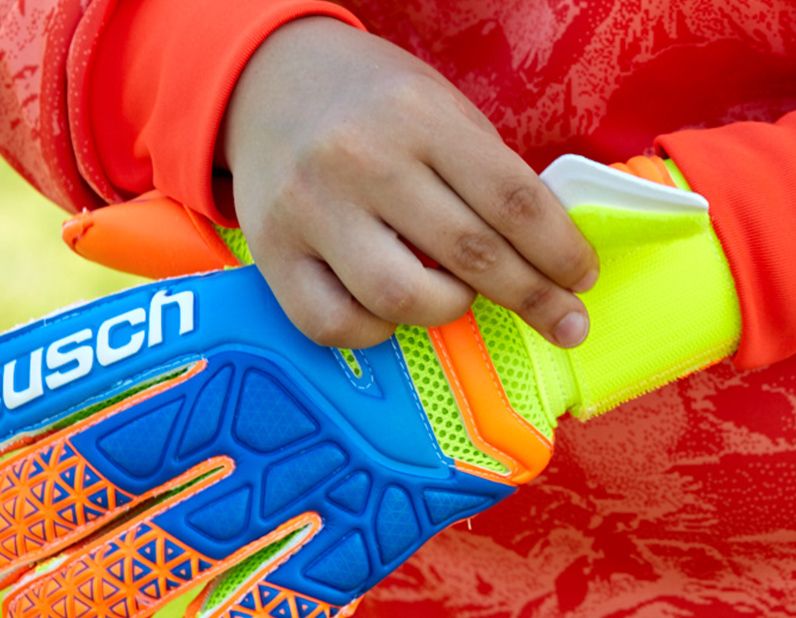 CLOSURE
The closure is the part of your goalkeeper glove that fastens it to your wrist.
Closure can come in three different types: hook and loop, v-notch and bandage.
The hook and loop strap wraps around your wrist once and the clasps over a Velcro strip
V-notch give room for air to entire the glove, to help keep your hands dry from sweat.
Bandage closure serves to wrap around the glove and secure in a tight clasp.
---
Measuring Your Hands
Grab a tape measure and place the starting point in the middle of your palm. Do not wrap the measuring tape around your fingers, just your palm. Wrap the measuring tape past the starting point and then stop at the edge of your hand. When you get your final number, add the number one to find your size.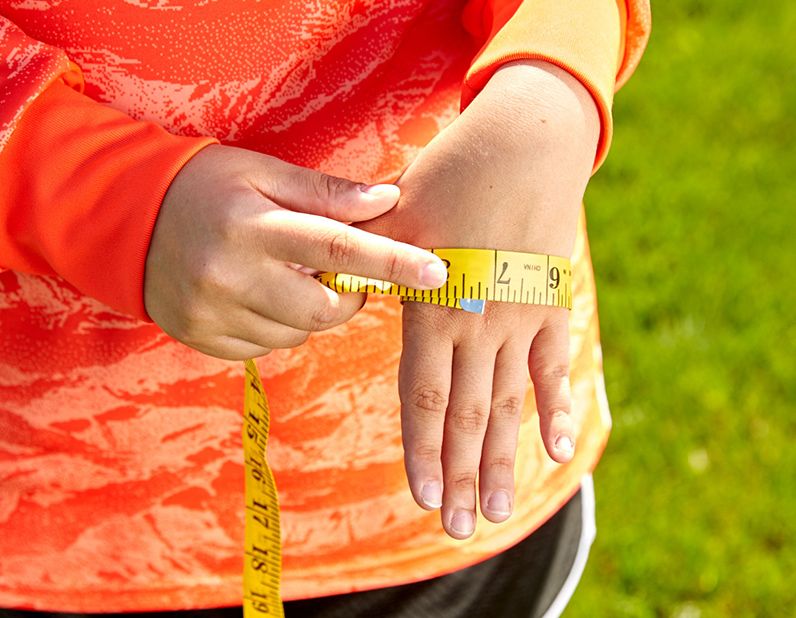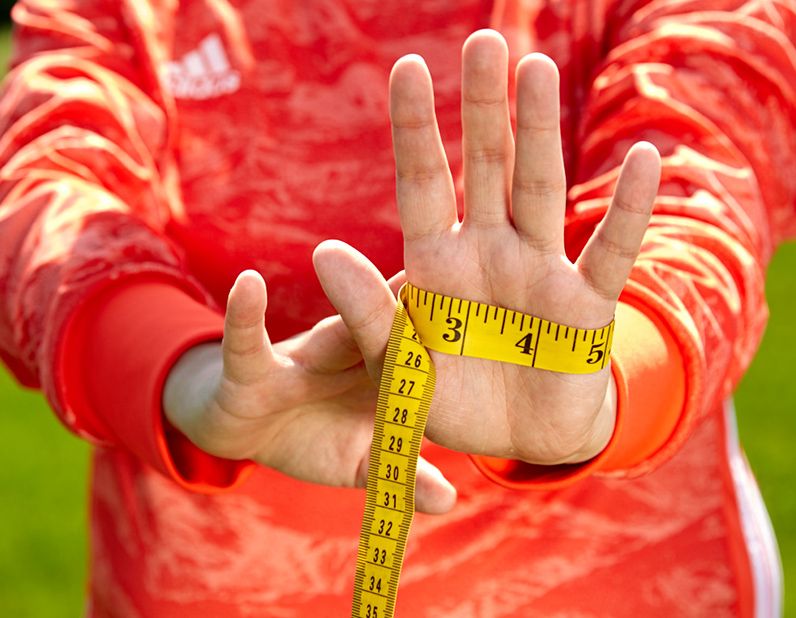 ---
Cuts & Fits
Gloves have different types of cuts and fits, including flat, rolled/gunn, negative and hybrid. Learn about these four types of fits before snagging your new gloves.
FLAT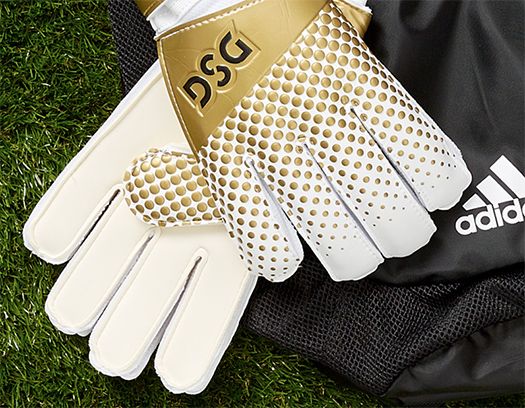 FLAT
The most popular web type for infielders, with leather strips laced together to form a web in the shape of the letter "I." This open webbing usually has a more shallow pocket that promotes a quick ball-to-hand transfer, the preferred web style by players to snag and retrieve balls as quickly as possible.Looking for a traditional cut? Flat is the right style for you. There is one piece of foam on the palm, while the feel is looser than the others, giving you more room.
Rolled/Gunn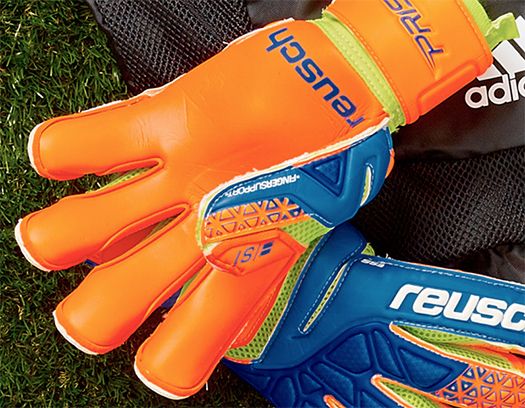 Rolled/Gunn
Hence the name, the sides are "rolled." The stitching is on the back of the fingers, not on the sides. The stitching placement helps keep the glove tight.
Negative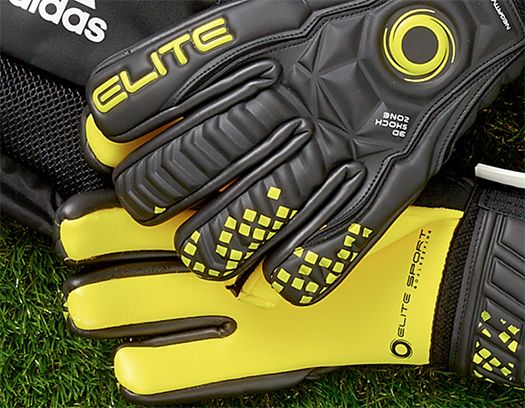 Negative
Another glove with different stitching, negative gloves find the stitching inside the fingers. This glove is likely the most comfortable of them all. If you have thin hands, this is the perfect glove for you.
---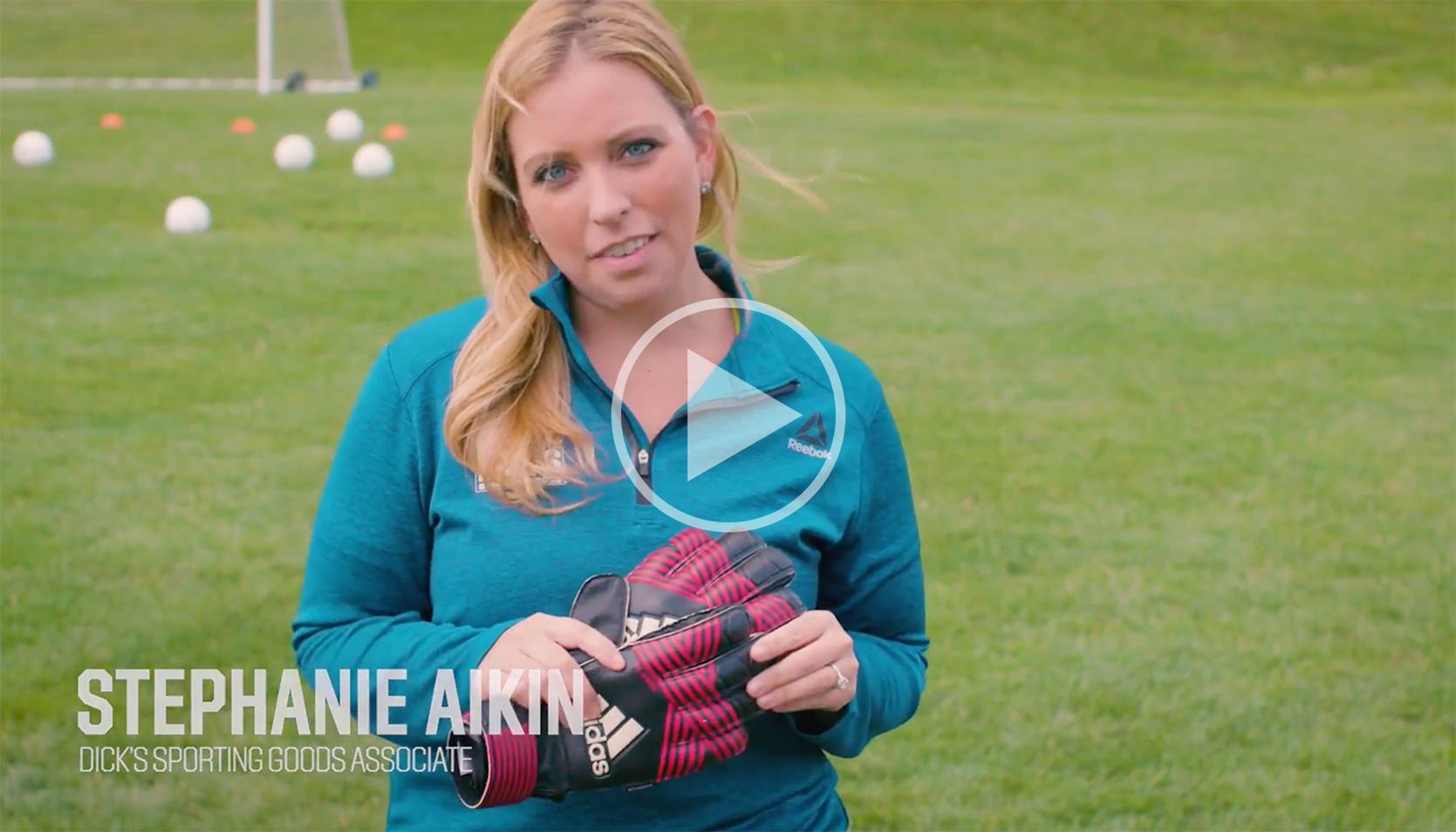 How to Choose Soccer Goalkeeper Gloves
TYPES OF SHIN GUARDS
There are three main types of shin guards, including slip in, ankle and sock shin guards. Learn about these different styles and types before heading to try on a pair.
Slip-in shin guards
Slip-in shin guards
There will be a slip-in process to getting these shin guards on.
Instead of slipping your entire foot into the shin guard, position the guard into your sock. Once you have your soccer socks on, slip in your pair of shin guards.
These are normally not longer than nine inches and two inches below your knee.
Slip-in shin guards are great for goalkeepers, who use minimal contact with their shins.
Ankle Shin Guards
Protect ankles and shins, hence the name.
There is additional protection on both sides of the ankle.
These shin guards are usually suggested for youth and intermediate soccer players.
The build includes a stirrup, where you will slip your foot inside. The bottom of your foot will come in contact with a strap.
There is a strap toward the top of the shin guard, which you wrap around your calf and clasp together to keep the guard still.
Ankle Shin Guards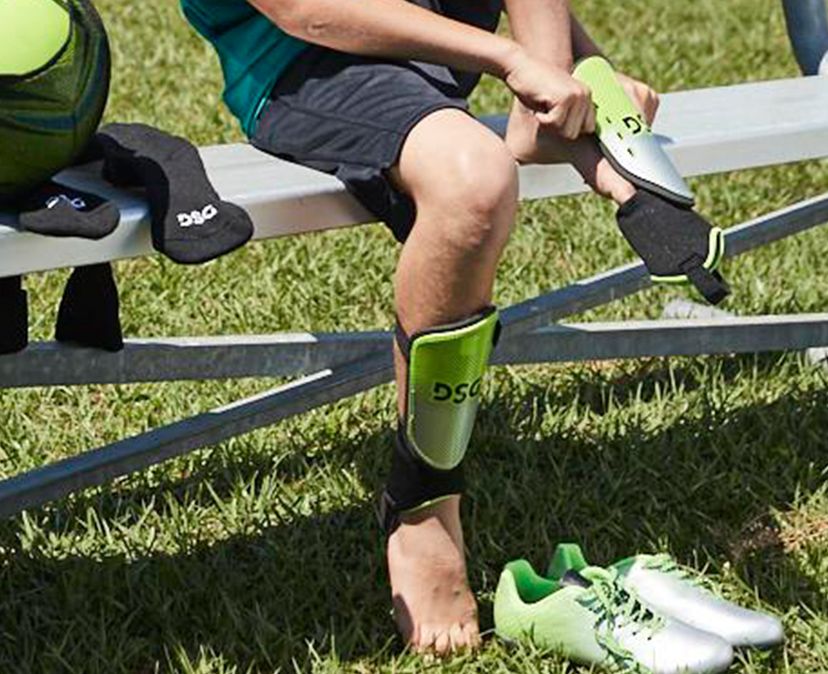 Shin Socks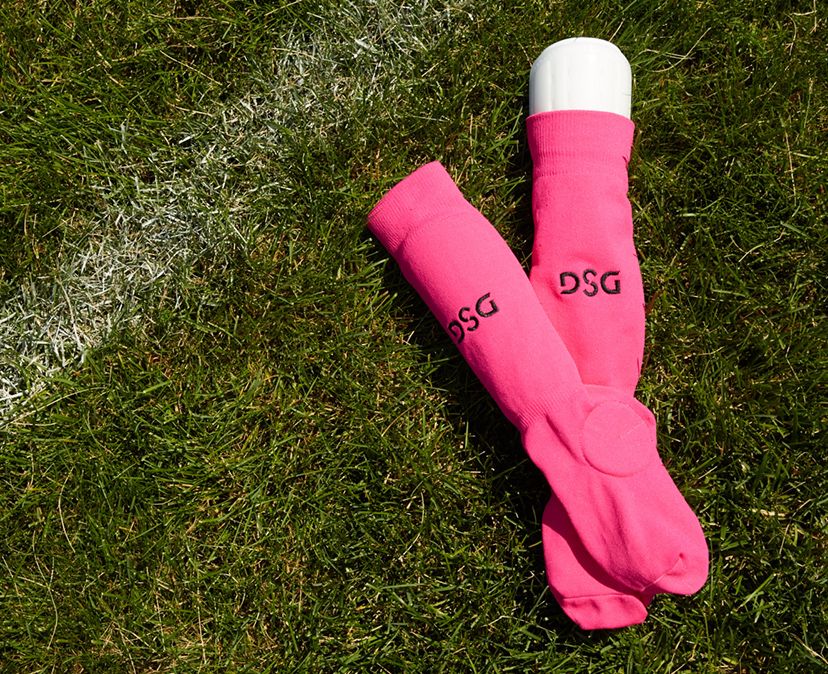 Shin Socks
The shin socks are built with the shin guard inside.
There's no stirrup needed, due to the ankle and foot being covered by the sock.
These shin guards are popular among youth players, due to the decrease in hassle of getting them on.
---
Measuring & Sizing
This is all dependent on the athlete's height. Make sure your shin guard fits nice and snug with an accurate height measurement. The shin guard should cover most of the area between your knee and ankle. Different manufactures have various sizes, so be sure to consult the packaging to see size specifics.

---
Accessories
Pair your shin guards with the perfect accessories before the next big game.
Shin Guard Sleeves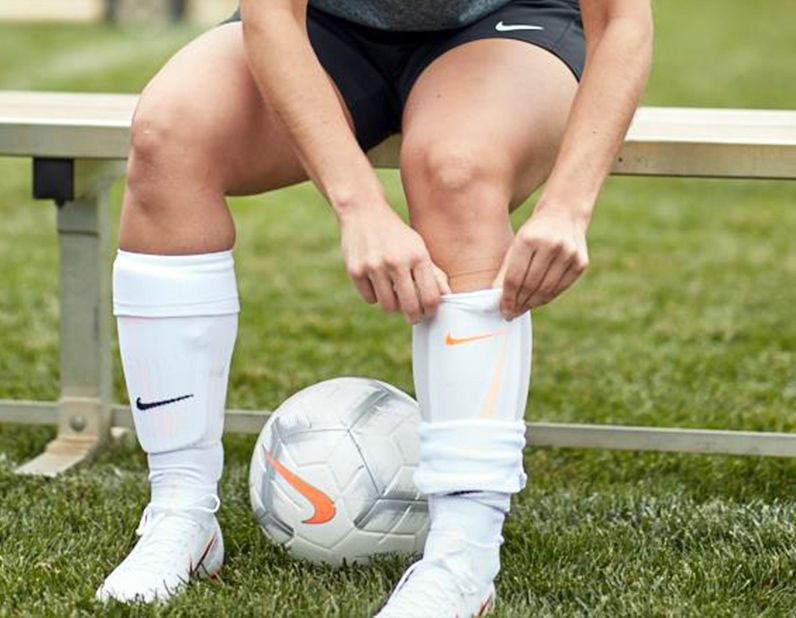 Shin Guard Sleeves
Shin guard sleeves are mainly an accessory used for slip-in shin guards. To help add extra stability, shin guard sleeves go over the slip-in to help keep it balanced and firm. Avoid losing your shin guard during the next match!
Shin Guard Tape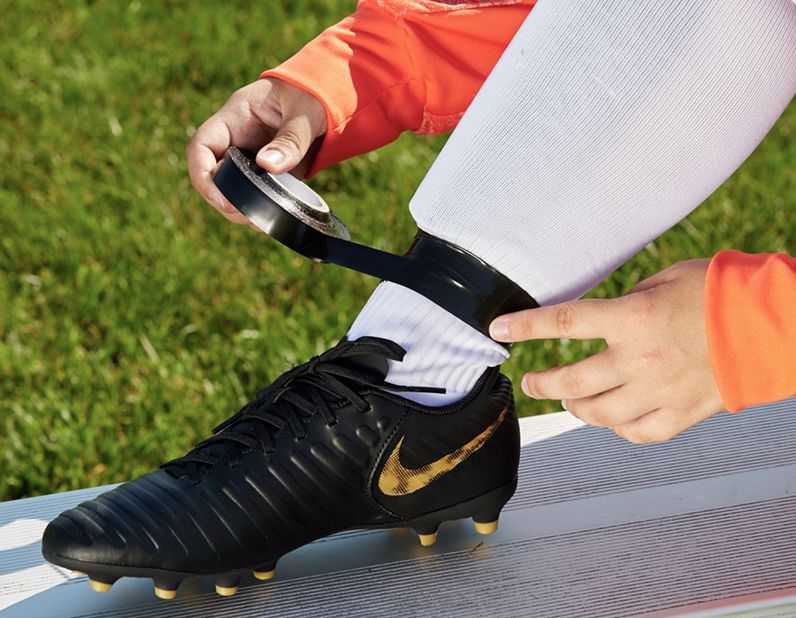 Shin Guard Tape
Tape is used to help keep your shin guard in place. During matches, your shin guard can get loose due to the amount of sweat generating off your shins and legs. Usually, tape is secured over the sock at the top and bottom.
Shin Guard Stays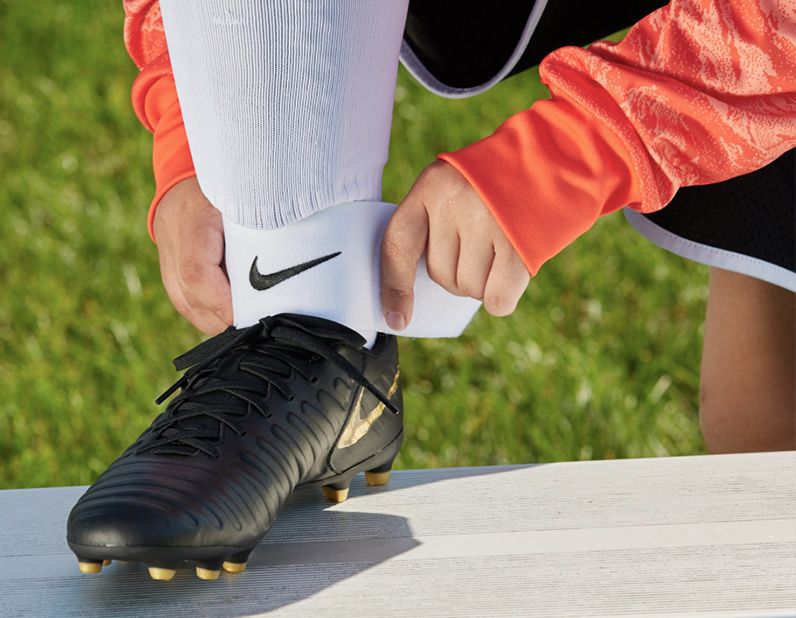 Shin Guard Stays
Shin guard stays also help keep your product stable and solid. Simply wrap this around your leg in a hook-and-loop fastening. This can help you keep your shin guard in place throughout the match.
Ankle Guards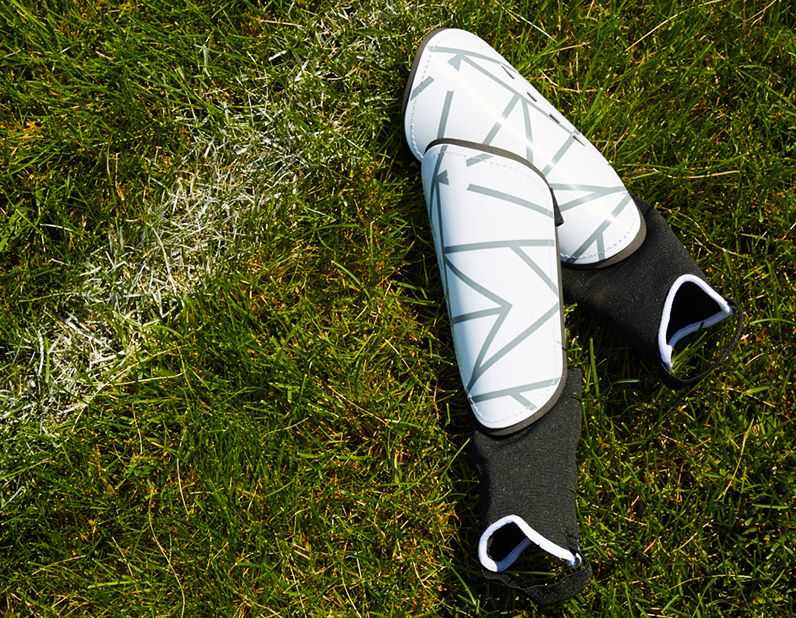 Ankle Guards
If you decide to purchase a slip-in shin guards or sock shin guards, consider adding some extra protection for your ankles. Ankle guards come in the shape of the stirrup, with padding on the side. There is that strap underneath that helps to holster your foot in place.
---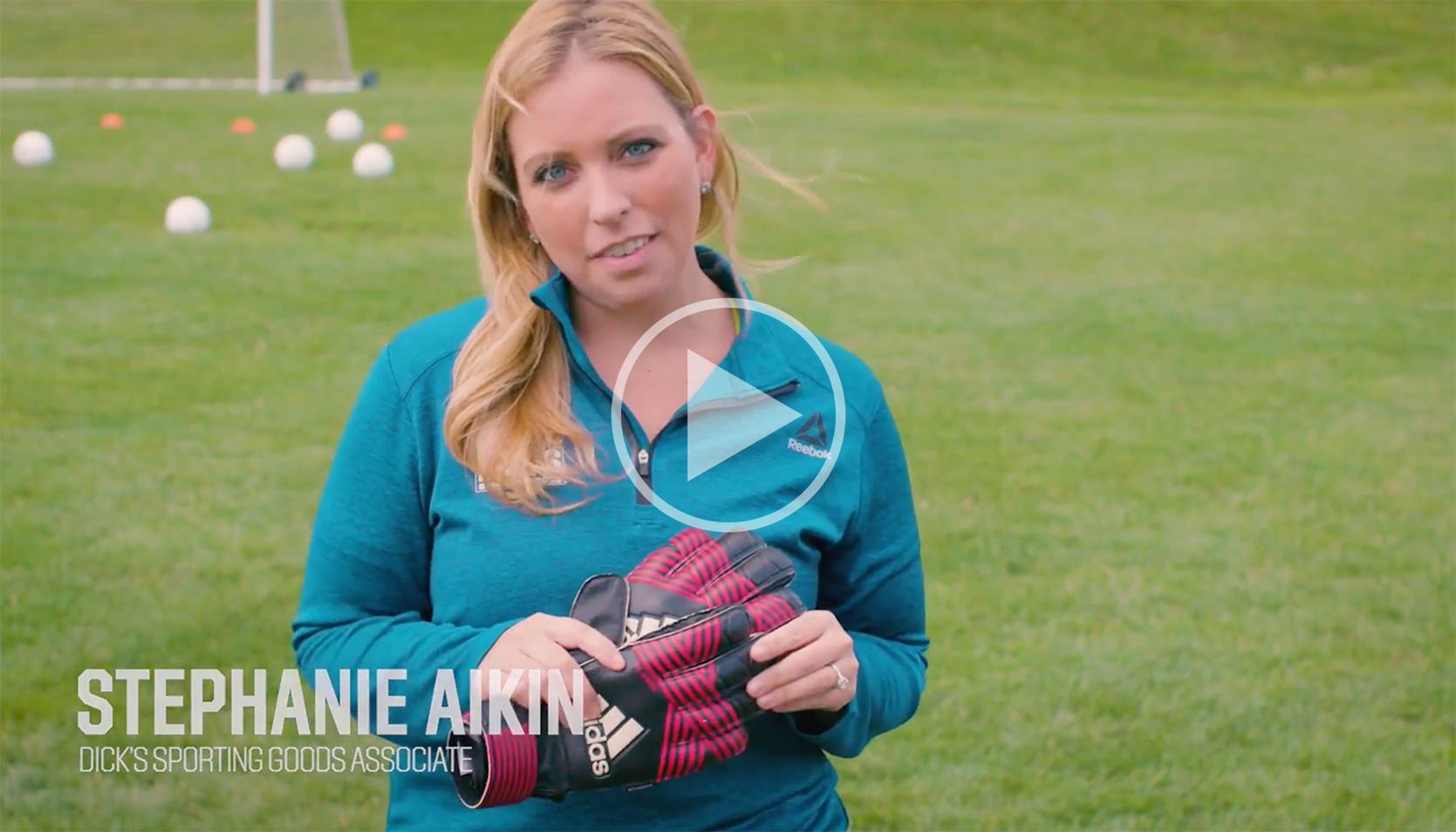 How to Choose Soccer Shin Guards