CHEST PROTECTOR: Finding the right chest protector is essential for the safety of a catcher's chest, rib cage, collarbone and abdominal area. Chest protectors are lined with foam that covers a catcher's body to absorb shock from balls, bats and even other players during collisions at the plate. Elastic straps go around your shoulders and waist to clip in the back and keep the shield in place. Side adjustment straps ensure tight protection on the waist to hold the chest protector down when popping in and out of a crouch

** DICK'S PRO TIP: Seeking extra protection? Many chest protectors include added coverage at the groin area and/or feature removable padding for the throwing or non-throwing shoulder
LEG GUARDS: Designed to protect the ankles, shins and knees without hindering comfort or mobility, Catcher's leg guards extend from the top of the cleat all the way up above the knee. Leg guards consist of soft padding for comfort on the inside and a hard external shell to protect the catcher from balls and other players. This protective gear hinges at the ankle and knee for mobility. Elastic straps wrap behind your legs and fasten to the other side of the guard to keep it sturdy on your body
THROAT PROTECTOR: Attached directly to your mask, an optional throat guard provides an added layer of impact protection between the bottom of the mask and the top of your chest protector
** DICK'S PRO TIP: NFHS now requires all catcher's chest protectors to be NOCSAE-approved to reduce the risk of commotio cordis (cardiac arrest due to a blow to the area over the heart). New heart guard hardware must be included in all baseball chest protectors. High school players must check for this stamp of approval prior to purchase
HEADGEAR: Catcher's head protection is offered in two different designs - traditional mask or hockey-style helmet.  
The hockey-style helmet provides full cranial protection in a one-piece design. While slightly less versatile than traditional catcher's masks, which are easier to remove and offer more visibility, the hockey-style mask features a harness system that locks in the padding and can be easily adjusted to suit each player's exact level of comfort
Traditional masks have a cage-over-face area and padding around the forehead and jaw for added protection and comfort. They can fit over an earless catcher's cap, offer the best visibility and are easy to remove as needed. These masks offer adjustable straps that can tighten down for a snug fit, but may not offer the same level of protection, especially to the back of the head region, that young catchers need
DICK'S PRO TIP: Most youth leagues require players to utilize hockey-style catcher's masks because of their superior protection. Please check with your league for equipment standards before purchasing a mask
OTHER IMPORTANT GEAR:
CATCHER'S BAG: Easily transport all of your equipment from home to the field, and vice versa with a catcher's equipment bag. These are much larger than a standard bag to accommodate the extra equipment. Some catcher's bags are offered in a backpack style, or come with wheels for easy transportation.
KNEE SAVERS: When you spend your time crouching for multiple innings per day, your knees can become sore. Strapped to the back of catcher's leg guards, knee savers are wedge-shaped pieces of soft foam that enable catchers to sit on the back of their calves with the help of sturdy padding - allowing catchers to put less stress and pressure on their joints
THUMB PROTECTORS & FINGER PADS: A thumb guard or finger pad worn inside the glove can be molded to your finger to protect against ligament damage or impact-related bruising
SIZING YOUR PROTECTIVE GEAR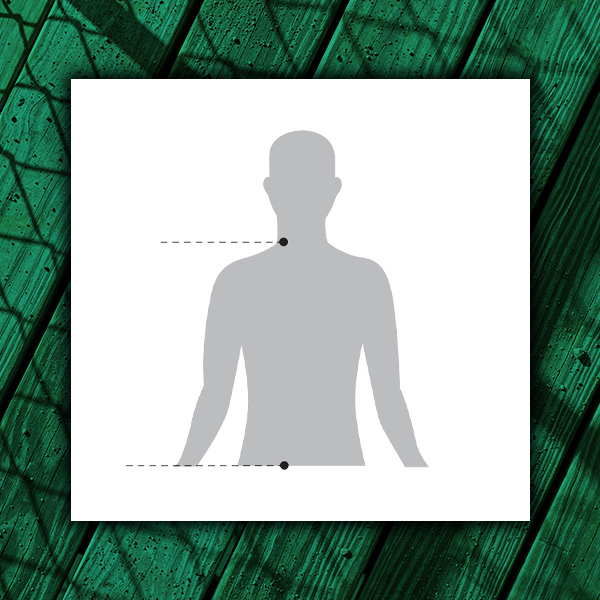 CHEST PROTECTORS
Measure from the base of your neck to your waist to determine your size. So, if you measure 14" or 13.5", you'll want to look for no smaller than a size 14" chest protector. When the back straps are adjusted correctly, a catcher's chest protector should be tight enough to cover the collarbone, but not loose enough that it rises into the chin when squatting down prior to receiving a pitch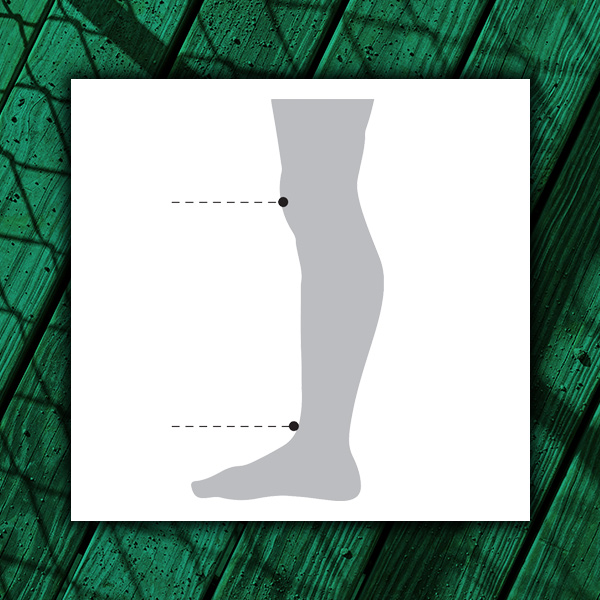 LEG GUARDS
Catcher's leg guard sizes range from 13" to 17.5" when measured from the middle of the knee to the top of the ankle. Like chest protectors, that measurement will match the size of leg guard you should purchase. Properly sized and adjusted catcher's leg guards will have a snug (but not too tight) fit around the legs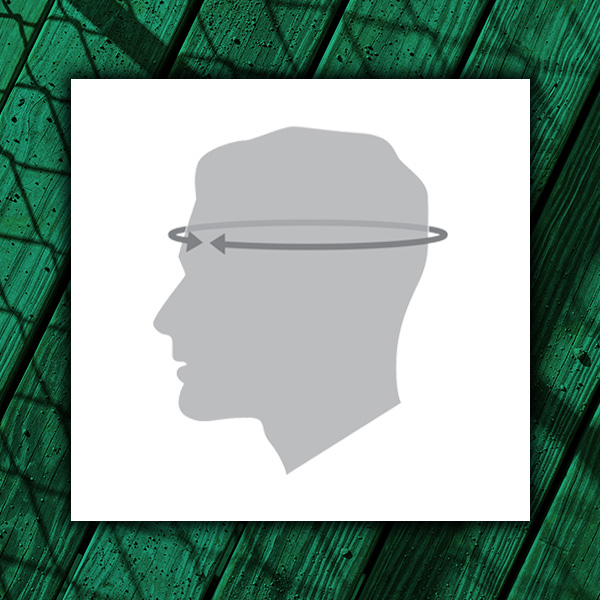 HEADGEAR
Youth and adult helmets and masks are designed to be one-size-fits-all, since there are straps in the back which you can loosen or tighten for a better fit. Helmets and masks labeled Youth are designed to fit players 12 and younger, while headgear marked Adult is intended for players 13 and older
Though manufacturers may vary slightly in how they assign age level (Adult, Intermediate, Junior, Senior, etc), the true measurement number should be your most accurate guide. Refer to the product page details on specific sizing guidelines
CATCHER'S MITTS
Although the terms "glove" and "mitt" are often used interchangeably on the diamond, the difference is distinct and important when it comes to catchers. Gloves have separate finger stalls, allowing for greater flexibility and versatility in the infield and outfield. But the rounded, oval shape of a catcher's mitt, along with thicker padding along the mitt's edges, is designed to keep your fingers closer together and offer protection from repeated, high-velocity pitch impact.
Here's a closer look at the different parts of a catcher's mitt:
Webbing: Most catcher's mitts feature a closed webbing to provide added support when catching quick-moving balls and help hide your pitch calls. But if you're using an especially large mitt, a closed web may hamper your ability to see the ball coming at you. If this is the case, you may want to opt for an open webbing for added visibility
Back: A "closed" back style mitt offers increased support and wrist protection, while an "open" back allows for greater hand mobility and breathability
Padding: Catcher's mitts offer more padding than fielder's gloves. More padding means more protection, but also a smaller pocket. If you like the extra shock protection, going up an inch in size will ensure you retain the full pocket you'll need
DICK'S PRO TIP: Looking for more control and hand flexibility? Look for a mitt that offers an external finger slot on the back of the mitt
CHOOSING THE RIGHT SIZE MITT
To find your perfect fit, the first thing to keep in mind is that catcher's mitts are measured not by their length (like fielder's gloves) but by their circumference, resulting in bigger numbers. Typically, anyone age 12 or younger will require a catcher's mitt of 32" or less, while a player age 13 or older will go for a mitt of 32.5" or more. The larger the mitt , the larger the pocket will be.
DICK'S PRO TIP: For more tips on how to purchase and care for you catcher's mitt, visit our Baseball Glove Buying Guide and Softball Glove Buying Guide.