WHY YOU NEED A HELMET
A batting helmet will help protect the batter's head from a wild pitch, but it can also provide protection from projectiles like foul balls when standing in the on-deck circle, errant throws while running the bases and the rugged nature of sliding into base.
While there is no such thing as a concussion-proof helmet, a batting helmet can help minimize impact and reduce the likelihood of a serious brain or head injury.
An ill-fitting helmet not only compromises player safety, but can shatter confidence at the plate. So, to ensure protection and performance, here are some tips to determine the right sizes and features for your helmet.
In terms of sizing, most manufacturers vary in their batting helmet measurements due to differences in shell design and padding, but they're pretty similar. If you don't have the ability to try on your helmet first, a good tip is to treat the process like you would when you buy a hat.
First, measure of the circumference of your head and correlate it to the closest size available. To do this, take a cloth measuring tape and measure the circumference of your head right above your ears.
While it's important to check the sizing guides specified by each manufacturer, you can use the chart below as a general guide.
One thing to remember is to never purchase a bigger helmet to grow into. Your head does not grow much past age 10. The danger of a helmet that is too big is that the helmet will move around on the head and lead to an injury.
| SIZE | AGE GUIDELINE | HEAD CIRCUMFERENCE | HAT SIZE |
| --- | --- | --- | --- |
| S/M | YOUTH | 18 3/4" - 21 5/8" or 49cm - 56cm | 6" - 6 7/8" |
| M/L | ADULT | 22"  - 24 3/4" or 57cm - 64cm | 7" - 7 7/8" |
PROPER FIT
The best way to get a proper fit is to try on a helmet and perform a "shake test", which you can do at your local DICK'S Sporting Goods. Place the helmet on your head and give it a few good shakes. If it moves around too much, try going down a size or consider buying a padding kit so you can guarantee a more accurate fit.
You also want to make sure that your helmet sits about an inch above your eyebrow and that it fits evenly on your head.
If it's tilted up, you run the risk of taking a ball to the forehead when batting or running the bases. If its tilted too far forward, the back of your head will be exposed.
A batter's helmet should fit snugly all around, with no spaces between the pads and the athlete's head. Athletes should NOT wear anything under a batting helmet. 
DICK'S PRO TIP: Some helmets offer a turn-dial adjustment on the back of the helmet for a secure, customized fit.
ADDED PROTECTION
Double flapped helmets (helmets that cover both ears) are required in most leagues below the professional level, including youth/little league, high school, and college.
Though not as common in baseball, Fastpitch softball players should (and are usually required to) wear a facemask. The throwing style of Fastpitch softball lends itself to batters getting hit in the lower face area.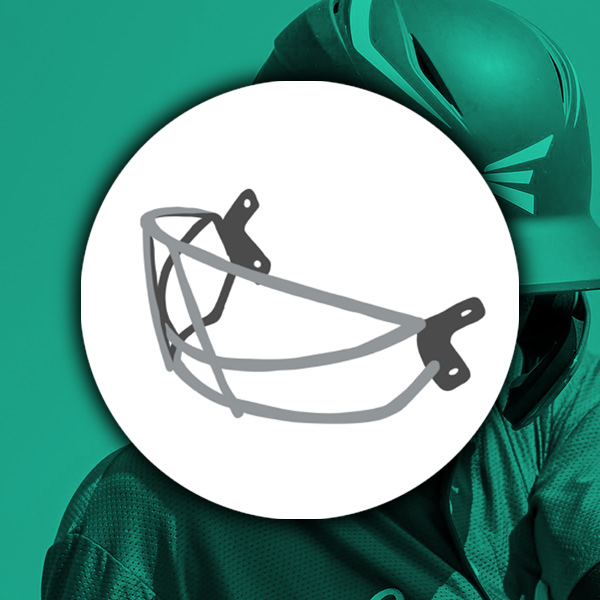 FACEMASKS
Batting helmet face masks may come pre-attached or they may be sold separately for you to add into the pre-drilled holes of your helmet. Masks made specifically for softball are recommended, as the wire spacing is larger and could improve visibility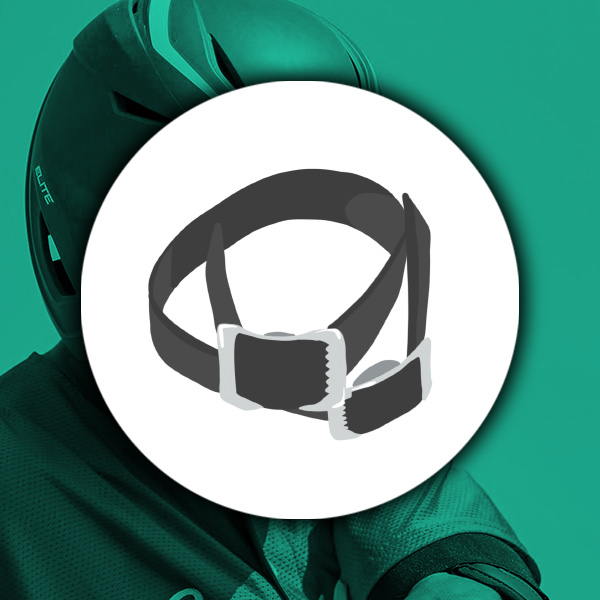 PADDING KITS & CHINSTRAPS
If younger athletes find that their batting helmet is a little loose, consider adding a chin strap or inserting a padding kit. They're easy to attach/insert and can be adjusted to create a tighter fit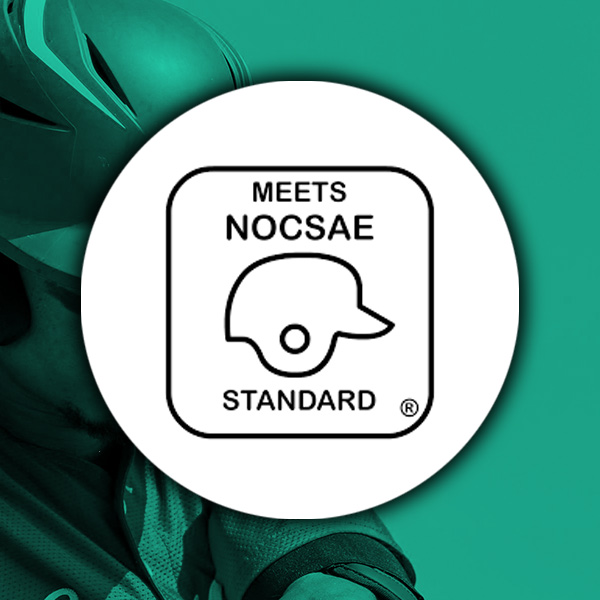 NOCSAE APPRVOVAL
Ensure your batting helmet has been certified by the National Operating Committee on Standards for Athletic Equipment (NOCSAE). The NOCSAE rating ensures strict standards of quality and protection to keep players safe, and you should make sure your new helmet AND faceguard have this certification.
DICK'S PRO TIP: When buying a facemask, make sure to find one that is manufactured by the same brand that made your helmet. This will help avoid any problems with the  attachment process.
DICK'S PRO TIP:  Some leagues require chin straps. Attach the chin strap to the two snaps located on the front of the helmet on the lower corner of each side
DICK'S PRO TIP:  All Helmets sold at DSG are NOCSAE certified
OTHER IMPORTANT CONSIDERATIONS
Once you've determined the proper size, fit and added protection you'll need to bat your best, you'll need to consider some other important design and construction elements.