MATERIALS
From the interior construction to the exterior casing, each piece of the ball serves an important purpose.
COVER
The exterior casing of a baseball, or cover, is typically offered in 2 materials - leather or synthetic leather. Long-lasting full-grain leather covers are the traditional choice for many baseball players due to their secure grip, consistent play and proven durability. Synthetic covers, often made of vinyl, can resist dirt/moisture and maintain color while remaining a more cost-effective alternative to genuine leather. Some players purchase synthetic cover baseballs for practice to preserve leather baseballs for in-game use.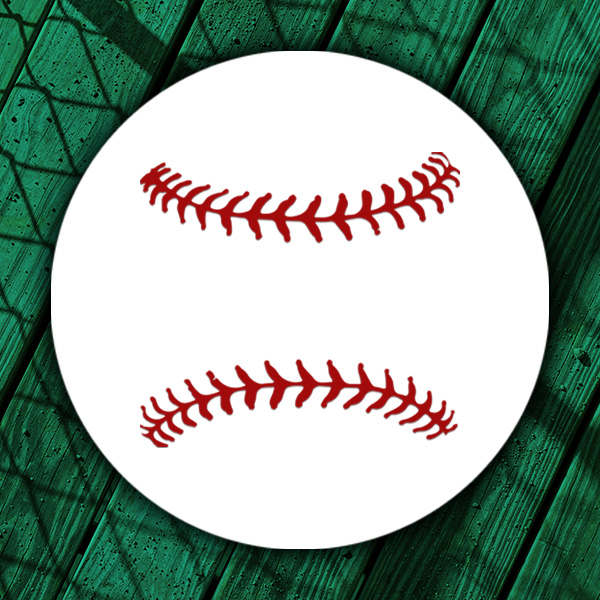 STITCHING
The red stitching on a baseball typically falls into three categories: raised, rolled or flat. Raised-seam stitching is elevated from the surface of the ball to encourage easier control and grip. Rolled seams (most common in competitive play) have far less elevated stitching, giving them less air resistance than raised seams, while remaining comfortable to grip. Finally, flat-seams lie flat against the surface of the ball, making them more difficult to grip and control, but make this style preferred for use in pitching machines, as the minimal stitching creates less interference for a clearer trajectory.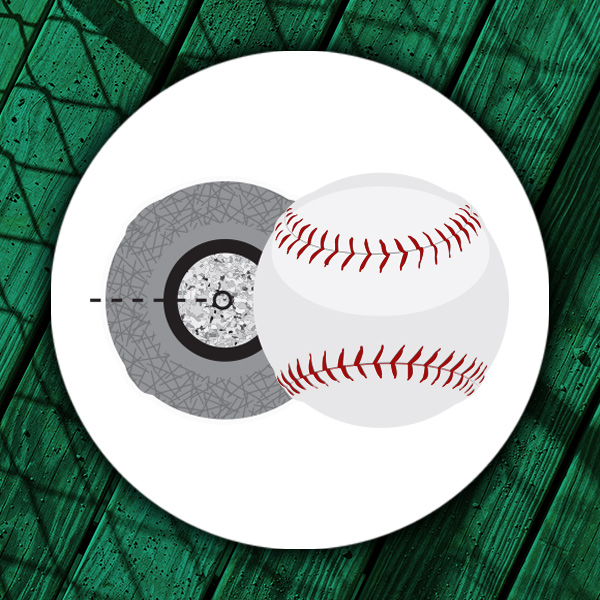 CORE & WINDINGS
The round grape-sized center of the ball, called the core or pill, consists of cork, rubber or a combination of the two. Cores can differ in density to better suit the league they are designed for, which are typically stamped on the cover. Wrapped around the core you will find thick layers of wool yarn or a wool blend. Wool has a high compression threshold and can help extend the life of a baseball. Did you know? The yarn inside of a baseball can be up to one mile in length!
DICK'S PRO TIP: Beginner baseball players may benefit from using raised-seam baseballs to add more grip.

DICK'S PRO TIP: Cushioned cork balls (which have thin layer of rubber surrounding a small cork pill) are considered higher quality than basic cork + rubber for its truer flight and longevity, but often cost more. They perform like regular balls, bouncing and rolling true to expectations, but help soften the structure of a baseball to aid youngsters in overcoming their fear of being hit.
SIZE
Baseballs used in competitive play for all leagues youth through adult must fall between 9 and 9-1/4 inches in circumference (or 22.86-23.49 cms), with the exception of some beginner and t-ball leagues for players 8 and younger.
In terms of weight, the ball must fall between 5 to 5.25 ounces (or 141.75-148.83 grams).
BUYING FOR YOUR AGE/LEAGUE
For competitive play, make sure you buy a ball that fits the requirements mandated by your league.
DICK'S PRO TIP:  Need more help buying tee ball gear? Visit our buying tee ball buying guide HERE.

DICK'S PRO TIP:  Starting Jan 1, 2020, all baseballs for high school competitions must be stamped with both NOCSAE and NFHS logos, which establish performance requirements in the weight, compression deflection load, circumference, and coefficient of restitution for new baseballs.