Consult this DICK'S Sporting Goods Tee ball checklist for a complete guide to the gear your child will need this coming season. Visit our Tee Ball Shop for all the best gear:
| EQUIPMENT | ACCESSORIES |
| --- | --- |
| TEE BALL | WATER BOTTLE |
| TEE BALL BAT | SUNSCREEN |
| BATTING HELMET | HEALTHY SNACKS |
| TEE BALL GLOVE | BAG OR BAT PACK |
| CLEATS (NON-METAL) |   |
| APPAREL | OPTIONAL GEAR |
| PRACTICE SHIRTS | BATTING TEE |
| PRACTICE SHORTS | PRACTICE BALLS |
| SOCKS | PRACTICE NET |
| BELT | BATTING GLOVES |
| UNIFORMPANTS | EYE BLACK |
| HEART GUARD/CHEST PROTECTOR | SUNGLASSES |
DICK'S PRO TIPS: At this age, the most important thing for parents to remember is to have fun with it and don't take it too seriously. This age is all about learning the simple rules of the game and inspiring a love of the game that they'll want to take with them to the next age group. 
TEE BALL BATS
Most Tee ball bats have a drop weight of -10 to -14 (The "drop" is the difference between the bat's length and weight). For example, if your child has a bat that's 25 inches with a 10-ounce drop, subtract 10 from 25 to find the bat's weight of 15 ounces. The player's height will typically dictate the length of the bat. The barrel diameter will not exceed 2-5/8"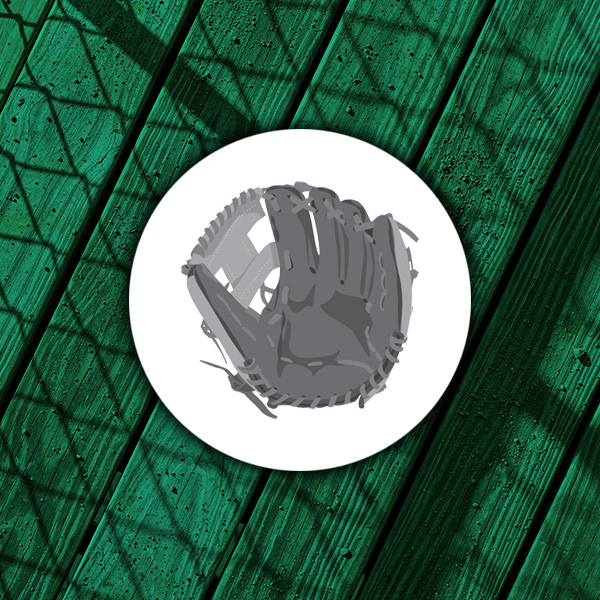 TEE BALL GLOVES
Most Tee ball gloves have a length ranging from 8-10.5" and feature adjustable wrist straps for an optimal fit. When looking for a T-ball glove, it's important to remember, there are no position-specific webs or models — they are universal. However, they do differ by throwing hand.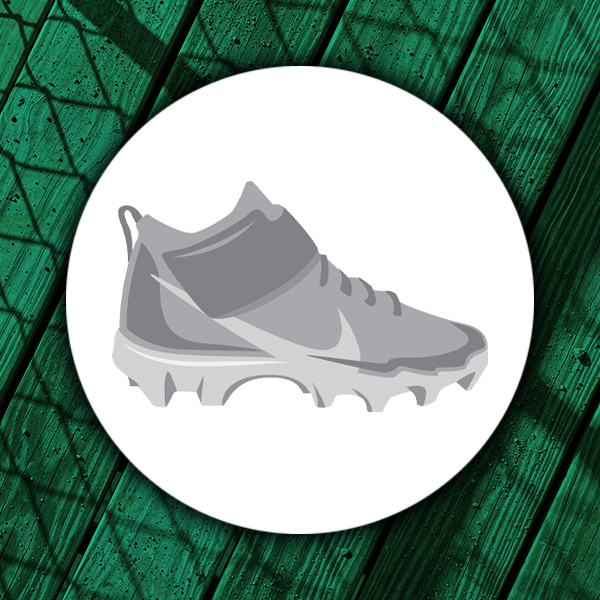 CLEATS
Cleats provide proper traction, help athletes avoid slipping and give superior foot and ankle support to avoid injuries. Finding the right mix of support, durability and value is key for young players. Molded cleats (vs. metal) are recommended as a safer option for younger players.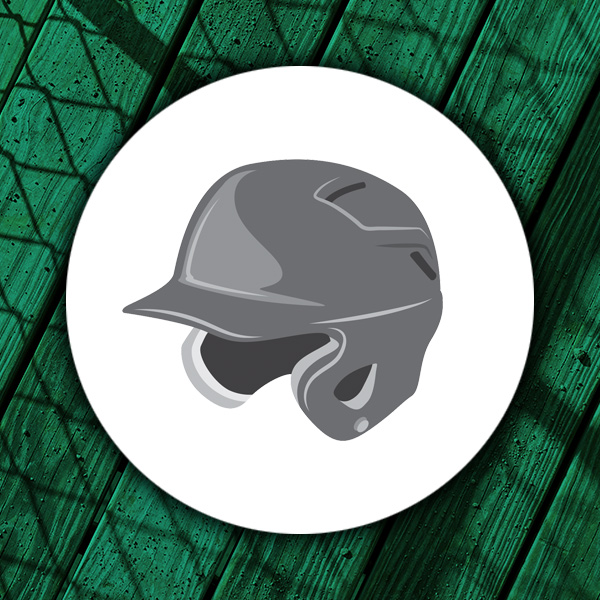 BATTING HELMET
Batting helmets are not only important for the safety of players at the plate, but are a requirement for all Tee ball leagues. Even in tee ball, the ball can bounce from the tee toward the hitter's head - or can hit a batter rounding the bases. Consider a helmet with an integrated facemask for extra protection (which may or may not be a requirement by your league).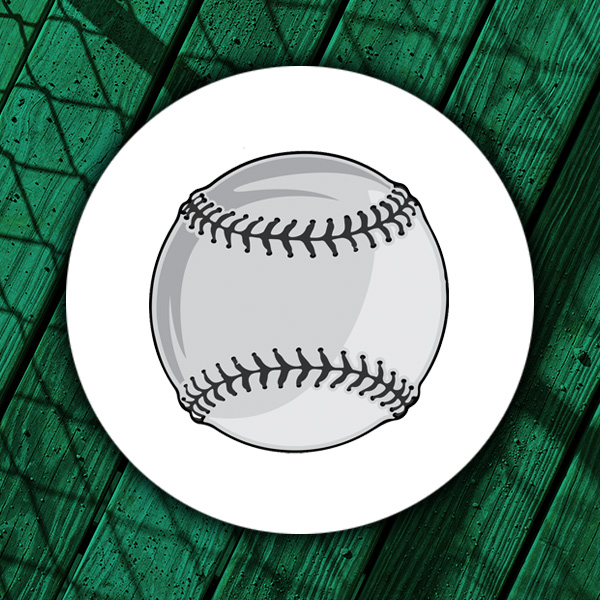 TEE BALL
Tee balls are roughly the same size (9″ circumference) and weight (5 oz.) as a professional-grade baseball, but are much, much softer. It is important to provide a safe learning environment where kids can build fundamental skills of learning how to catch, throw and hit without risking serious injury. Most Tee balls are constructed with a synthetic cover encasing a rubber/sponge core. When you squeeze down on a Tee ball with your thumb, it should have a little give (unlike regular baseballs).
DICK'S PRO TIP: Players in Little League Tee Ball must use a bat carrying the USABat Standard (and no longer than 26"). Check the taper of the bat to make sure it has the USABat certification stamp.
DICK'S PRO TIP: You may be tempted to purchase a larger glove, so your child can grow into it over a season or two. But doing so can make it more difficult to catch and close the glove. It will also be heavier on the hand. Make sure your child can close the glove with ease. 4- and 5- year-olds may benefit from an 8.5" - 9.5" glove, while 6- and 7- year-olds might need a glove 10" or 10.5" in size
DICK'S PRO TIP: Like a glove, you may think purchasing a larger sized cleat may seem like a more sound investment. However, this will likely be the first piece of equipment they outgrow! A loose or ill-fitting cleat can lead to foot or ankle injury. Consult individual sizing charts by brand to find the proper size
DICK'S PRO TIP: Make sure your helmet sits about an inch above your player's eyebrow. To determine the right fit, place the helmet on your athlete's head and give it a few good shakes. If it moves around too much, go down a size, or buy a padding kit to guarantee a more accurate fit. Consult manufacturer sizing charts for guidance on proper size by a player's head circumference. A chin strap may also help provide a more snug fit
DICK'S PRO TIP: Once your child has outgrown t-balls for competitive play, it's not a bad idea to hang onto them and use them for indoor practice, where softer balls may be required
HOW TO BUY THE RIGHT SIZE TEE BALL BAT
The weight of a tee ball bat starts as low as 13 oz and will be as heavy as 18 oz. Use this tip to determine if the bat is too heavy for your young star. Hold the bat handle and extend his/her arm away from their side. If your child can't hold the bat extended for 30-45 seconds, the bat might be too heavy. 
 

PLAYER HEIGHT (FT/IN)

PLAYER WEIGHT (LBS.)

3'1"-3'4"
3'5"-3'8"
3'9"+

UNDER 30

24"

25"

26"

31-40

24"
25"
26"

41-50

25"
25"
26"

51-60

25"
26"
26"

61-70

26"
26"
26"

71+

26"
26"
26"
DICK'S PRO TIPS: Some of tee ball's youngest players (age 4/5 and/or under 40 lbs) should consider a lightweight 24" bat, while older T-ball players (age 6/7) can move up to a 26" bat with a -10 drop
OTHER IMPORTANT TAKEAWAYS
Things like batting gloves and eye black aren't necessary for tee ball - but kids still enjoy wearing them to emulate their favorite diamond stars
While some safety equipment, like batting helmets, may not seem necessary at such a young age, at the very least, it can help young players develop the habit of adopting and using protective equipment in their game
Some tee ball leagues and teams may provide certain pieces of equipment, such as batting tees, batting helmets and bats, but you should check with the league or your team coach beforehand, just to make sure
Above all else, bring a positive mindset and be realistic about your child's skill sets. Kids at this age may get distracted. They will drop the ball. They might not play well. What you need to do is ensure that they are having fun and learning to love the game!