How to Choose the Right Backpack or Bag for School
Lead the pack this school year with this Pro Tips guide to choosing the best backpack or bag for you.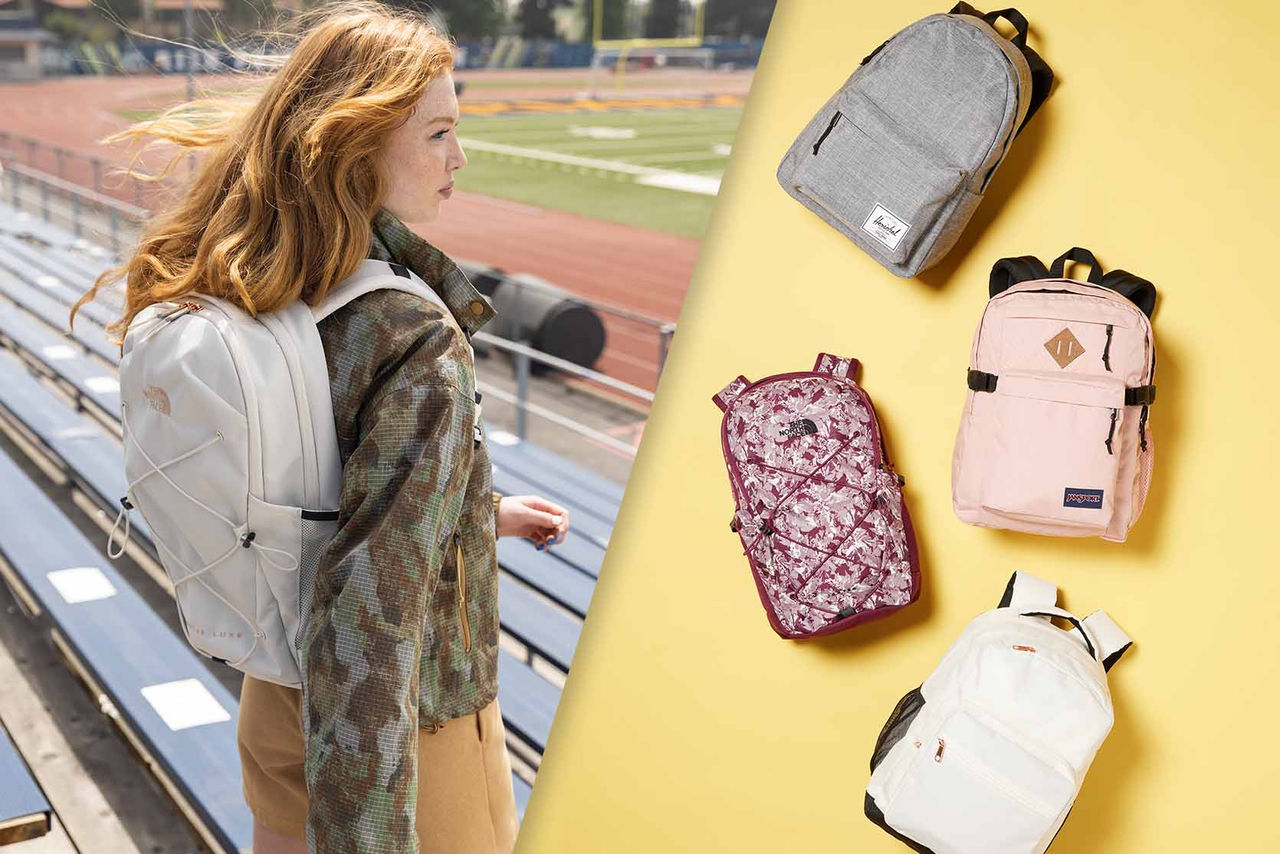 Don't overlook the importance of a back-to-school backpack or bag. From kindergarten to senior year, these everyday essentials provide necessary storage for your student's belongings.
TYPES OF BACKPACKS AND BAGS
You can find several different styles of backpacks and bags, each with unique features to choose from. These include:

Backpacks
The classic, most common design out there. Most have two straps to help evenly spread the weight of the bag across the body. Some bags, known as sling backpacks, have one strap that curves around the torso. There are several styles of backpacks to choose from:
Duffle Bags
This can be a popular style for students who have a lot to carry. The cylindrical bag can hold more than school supplies. Duffle bags can also store extra clothes or some light gear for after-school sports.
Drawstring Backpacks
These bags, also known as sack packs, have a top-load design with drawcord closure systems. These drawcords double as straps that provide a custom fit. Drawstring backpacks can feature zipper pockets for small-item storage and mesh pockets for quick storing.
Waist Packs
Only need the essentials? Waist packs, also known as fanny packs, provide room to pack your must-haves. The adjustable strap can be customized to wear crossbody or around your waist.
And, don't forget your lunchbox or a tote for other essentials.
Synthetic fabrics are a popular choice for backpacks and bags, especially for younger students. These materials can be lightweight, water resistant and easy to clean. 
This is one of the most important aspects when choosing a backpack or bag. You want to make sure you have enough room to carry all of your supplies and books.

An extra-large main compartment offers enough room for several large books or notebooks.
Organizational pockets provide convenience as an area to hold pens, pencils, cellphones, etc.
Most backpacks will feature a laptop sleeve. This can offer some additional protection for your laptop or tablet. Make sure that your device fits into the sleeve; some laptops are larger than others.
A pocketed area designed for water bottles. This will allow you to stay hydrated as you go from class to class.
Backpacks and bags come with a variety of design features to help boost your day-to-day school experience.
Shoulder straps are an important part of any backpack or bag. This is where most of the weight will rest. Sturdy straps help properly support the load and distribute the weight. There are typically two types of shoulder straps:
Padded: This is a common feature in many backpacks. A little bit of padding in the shoulder pads helps to improve comfort level during use.
Injection molded: These straps help provide cushion and deliver flexibility where needed. This protective cushion helps relieve pressure.
To help reduce some of the pressure on the shoulders and back, some backpacks are designed with a waist strap, a sternum strap or both.
Waist straps can help to distribute weight evenly.
Sternum straps help pull the shoulder straps together to help take pressure off your shoulders.
Don't forget to consider a back panel. If you choose a backpack, your back will be in constant contact with your bag. A padded back panel can provide extra comfort. There are a few back panels to choose from: 
Padded: This is a common feature. Foam padding can help cushion your back for comfort. It also creates a barrier between your back and the contents of your backpack. 
Padded with recessed channel: This is a style of back panel that may provide a more comfortable fit, especially if you're carrying heavy loads. 
Some backpacks and bags are also available with reflective trim. This safety feature is particularly helpful for students who commute to school or class. 
Ready to find the perfect back-to-school backpack? Check out our list of best backpacks and find the one that matches your needs and style.