How to Buy Football Neck Rolls
Discover the added protection neck collars can offer you on the gridiron.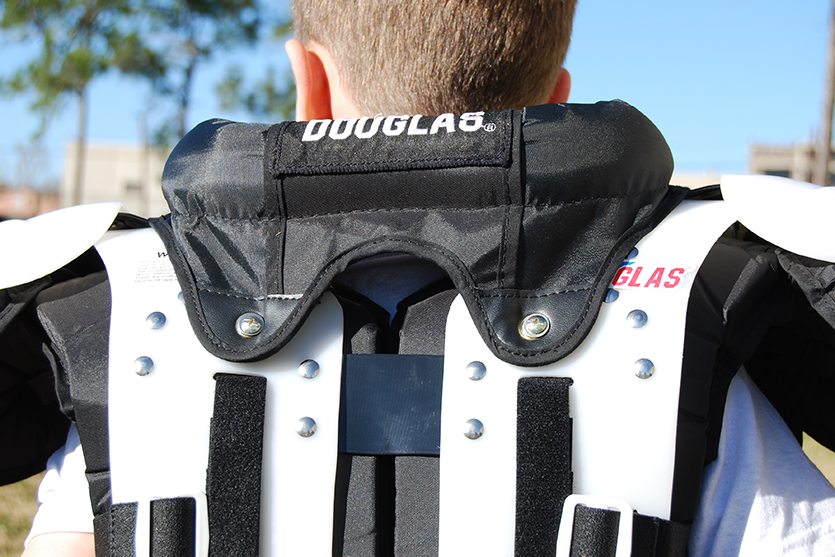 In the 1980s and 1990s, players who wore neck rolls, or "cowboy collars," were often looked upon as symbols of grit and tenacity. Neck collars made these larger-than-life personas seem even more mammoth as they broke through offensive lines and made big tackles. Although they've become less popular over the last few decades, the protection they are designed to offer could make a difference in the right scenario.
However, neck rolls are still used at all levels of play and are designed to help avoid neck injuries by helping to stabilize the neck area.
DESIGNS 
When it comes to choosing neck rolls, you'll notice that they have a significant amount of foam padding, which helps protect the neck and support the helmet. This may help reduce the occurrence of "stingers," a sensation that can be created when players twist their head too fast, which could happen during line battles and tackles.
Some neck rolls come with more padding than others, giving you an option to choose one with more bulk or less.
MORE BULK
The bulkiest design is made with foam padding that attaches onto your shoulder pads. The padding wraps around your neck, providing nearly 360-degrees of protection, which is a great option if you're looking for maximum helmet support.
LESS BULK
For players who prefer something less bulky, consider a noodle-like guard that contours to your neck and sits right under the jersey collar. These guards are almost invisible, but can provide security to a player who needs the most head movement possible, which means it can be a great choice for skill players such as running backs, receivers and defensive backs.
SIZING
Finding the right size neck roll is easy. Since neck rolls are designed to be attached to your shoulder pads, most come in either youth or adult sizes with some also available in larger adult sizes.
Keep in mind that some manufacturers only design their neck rolls to be used with their own shoulder pads, so make sure you check the product description before you buy. You don't want to be stuck with a brand-new neck collar, that your shoulder pads don't support.
Remember that certain neck guards aren't for everyone. If you're a skill player who likes to have a wider range of movement, but also some level of neck protection, then avoid the bulkier collars and settle on the lighter, noodle-like guards. Whatever you choose, you'll be more likely to have peace of mind when going for a big tackle or block. And that is priceless.