10K Training Plans For All Runners
We have three 8-week plans to help you train for your upcoming 10K, whatever your level of fitness or running experience.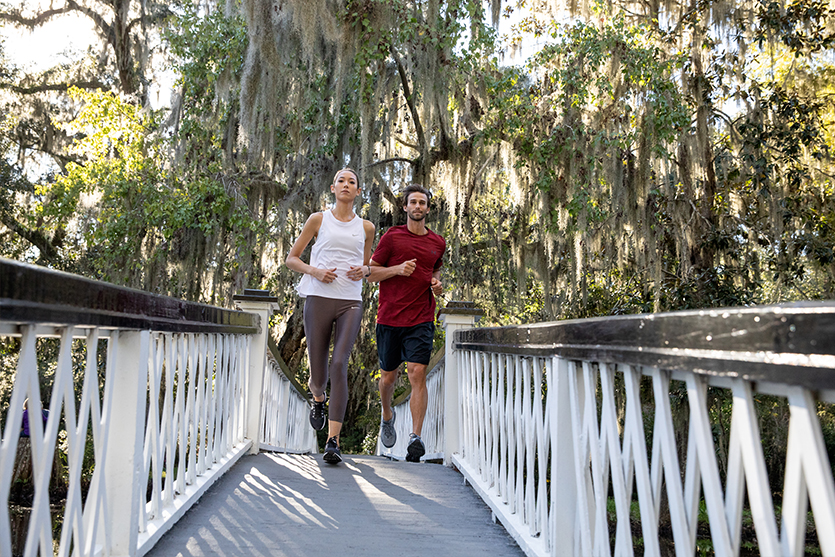 Running a 10K (6.2 miles) is a popular event for runners and can be a stepping stone to taking part in half-marathons and marathons. But no matter your skill level, you must prepare and train for races of all sorts.
Remember to always consult a physician before taking up a new training regimen.
10K Training Plan For Beginners: This plan is perfect for those who are new to running a 10K. You'll begin your week with strength training followed by a 3-mile run the following day. A mix of cross-training, plyometrics and longer-distance runs are also incorporated throughout the week. Fridays are for rest.
10K Training Plan For Intermediate Runners: The intermediate plan is for runners with a few races under their belts. This training schedule combines strength training and running as well as speed work, tempo runs, plyometrics and cross-training. And of course, as always, rest.
10K Training Plan For Advanced Runners: This training plan is best suited for 10K veterans. The schedule is a bit more demanding, but still incorporates the same core training methods as those above, like strength training, tempo runs, speed work and more. Rest time is interspersed throughout the plan.
Please click on the training programs below to enlarge and print.