The Pro Tips Volleyball Checklist
Prepare yourself for the season by making sure you have all the volleyball gear and apparel essentials.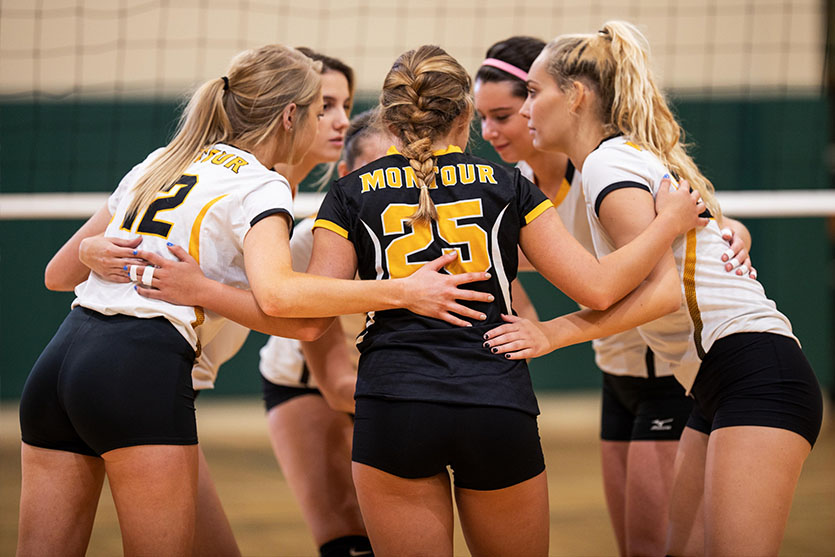 Volleyball is intense. It involves nearly constant movement, team communication and precise ball control. Players dedicate a lot of time to training to maintain this high level of energy and excitement for the game.
But before you jump up to the net, you need to be prepared with the right gear. This Pro Tips checklist can help you take the guesswork out of gearing up.
VOLLEYBALL EQUIPMENT
You'll want to start with the basics — a practice ball and an equipment bag. From there, you have a range of protective equipment you can choose from. Be sure to check with your coach for league guidelines regarding protective gear. Many players at least opt for knee pads to help protect against falls and slides, and an ankle sleeve or brace to support you during jumps.
Some players also like to wear arm sleeves, or passing sleeves, to protect their forearms during passes. You can also consider extra protection like a pair of elbow pads to complete the set.
If you're looking to enhance your skills outside of practice, consider getting some volleyball training aids. You can work on basic skills like passing or help improve your agility, vertical jumping and more.
VOLLEYBALL APPAREL & ACCESSORIES
Perhaps even more important than finding the right equipment is finding comfortable apparel. All your volleyball apparel should be lightweight and moisture wicking to keep you as dry as possible. Avoid cotton and opt for permeable, moisture-wicking materials like polyester blends.
For women, consider spandex shorts, which can allow you to make use of your full range of motion by keeping fabric out of your way. Men should also look for athletic shorts that fit close to the body.
A pair of volleyball-specific shoes can make a big difference as well. They are lightweight and provide great traction on the court. Volleyball shoes are made with rubber soles that help support your constant side-to-side movements as well.
You should also try to keep your hair out of your face. If you have long hair, hair ties are a must and a headband can help keep bangs and flyaways in check.
Get ready to pass, set and spike with the right volleyball gear and apparel. This checklist can help you prepare to ace the upcoming volleyball season.
*Click on checklist below to download and print.