15 Best Hitting Drills for Baseball
Learn how to make the most of every at-bat with help from this Pro Tips collection of baseball hitting drills.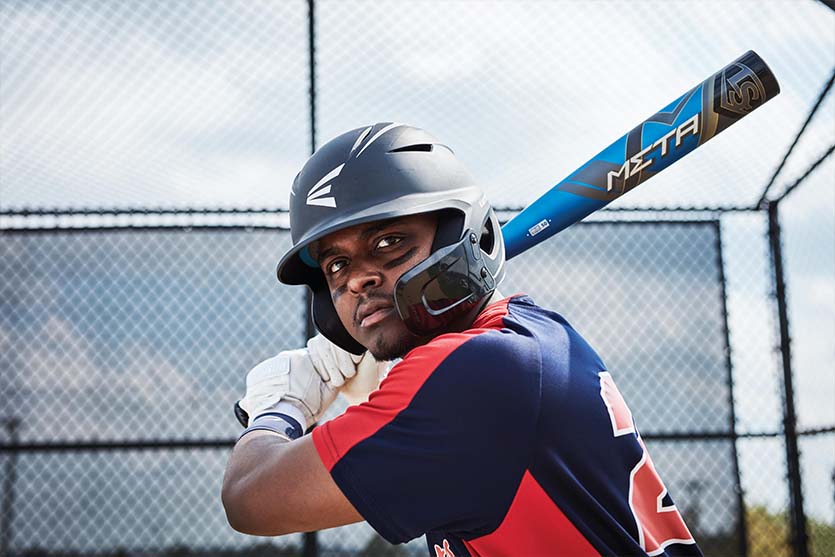 One of the great things about hitting in baseball is that there is always room for improvement. Athletes young and old can constantly train and work to boost their approach at the plate. Discover your next favorite workout with these 15 best hitting drills and make new strides in owning the batter's box.
Timing up a pitch begins when you start to load your swing. Practicing good load mechanics with your batting routine can help add pop to your swing and better connection between bat and ball. Work on your mechanics and improve your loading rhythm with these essential hitting drills.
Many hitters take a stride when hitting, which can help the timing of their swing. Alignment and direction are key in executing a proper stride. Learn how to add this technique to your plate approach with these helpful hitting tips.
One of the key aspects to stress when learning to hit is the importance of the lower half and backside of your body. The back hip, back knee and back foot can deliver a lot of force to the ball. Follow these drills to improve your lower-half efficiency in the batter's box.
Cleanly hitting a round ball with a round bat isn't as easy as it may look. When at the plate, the goal is to swing with a level bat path that is somewhat parallel to the ground. Find out how to even out your hitting with these batting drills for a more level bat path.
For a pitch down the middle, hitters should aim to make contact with the ball just off their front stride foot. This will generally be in front of the plate. Find your swing and drive the ball with these baseball batting tips on covering the middle of the strike zone.
Getting jammed inside can be difficult, but with a few key moves, you can answer right back with a strong pull shot down the line. Finding the perfect contact point can help you command the inside zone and improve your approach at the plate. Follow these batting tips to help nail that foul line swing.
It's important for batters to know how to hit the ball on the proper contact point. To do so, you need to let the ball travel to the area where you can make the most solid contact. Learn how to take the ball toward the opposite field and cover the entire strike zone with these helpful batting drills.
Keeping your swing consistent can be a great way to help prolong your success at the plate. Having a good rhythm can allow you to be fluid in the box, create bat speed and deliver the barrel to the ball. Use these hitting drills to help find your groove and improve your offensive performance.
The tee is one of the best ways to hone your swing as a hitter. Hitters of all leagues work off the tee regularly to keep their mechanics clean and crisp. Keep your swing sharp and your hand-eye coordination on point by using this simple and effective training aid.
Battling through an at-bat can be a grueling experience, but the payoff is worth it. Flipping the odds and getting a hit with two strikes can be a great momentum boost for your squad. Fight 'til the last strike with these hitting tips on how to develop your two-strike attack plan.
Having a routine when at the plate can do more than help ensure you're ready for the next pitch. Every athlete has a unique approach, but there are a few universal tips that can help you to relax in the box. Find your rhythm and get comfortable in your at-bat with these hitting Pro Tips.
It seems like a no-brainer but determining where to set your hands in your batting stance can be difficult. Get a grip on your swing with these baseball hitting drills and find out where your hands should sit in your stance.
Oftentimes, your batting practice can become stagnant and controlled. This bland and mundane pace can leave you trying to catch up come game time. Speed things up to better slow the game down and use these hitting drills to mix up your training.
Hitters use a lot of tools and drills to perfect their swing; some conventional, some not. The bucket drill can be a great exercise for building a proper load and trigger that uses equipment not thought of as a hitting tool. Build rhythm and timing with this hitting drill to better your load and trigger.
Curveballs can be a tricky pitch to handle. Their movement and speed difference from a generic fastball can fool even the best hitters from time to time. See the spin and learn to hit this off-speed pitch with these helpful hitting tips.
Keep your batting skills in top-notch form with this Pro Tips collection of drills and exercises. Approach the plate with gusto this season and keep confidence in each at-bat.
Need a fresh take on your defensive training for behind the dish? Discover new workouts in this Pro Tips collection of the 11 best catching drills for baseball.