The Best USA Baseball Bats of the Year
Knock this season out of the park with our curated list of the year's best youth baseball bats.
The right baseball bat can give athletes the performance and confidence they need to succeed at the plate. But with so many options to choose from, finding the right stick can seem daunting. A good place to start is with your league's specific bat standard.
For most youth baseball leagues, the USA Baseball bat standard, or USABat, is the governing regulation regarding bat construction. Little League, American Amateur Baseball Congress, Babe Ruth/Cal Ripken Baseball, Dixie Youth Baseball, PONY Baseball and T-Ball all follow this standard. Bats carrying this seal are designed to perform more like wood bats to help ensure greater equipment consistency throughout rec-league play.
Now that you know which bat standard to look for, it's time to find your top pick. We've constructed a power-hitting lineup of the year's best kids' baseball bats. Step into the batter's box with energy and confidence this season and gear up with help from this Pro Tips guide.
Searching for your first baseball bat? Not sure which material is primed for your specific swing? Find all these details and more with these Pro Tips on how to buy the right baseball bat.
*Disclaimer: Inventory may fluctuate due to product availability.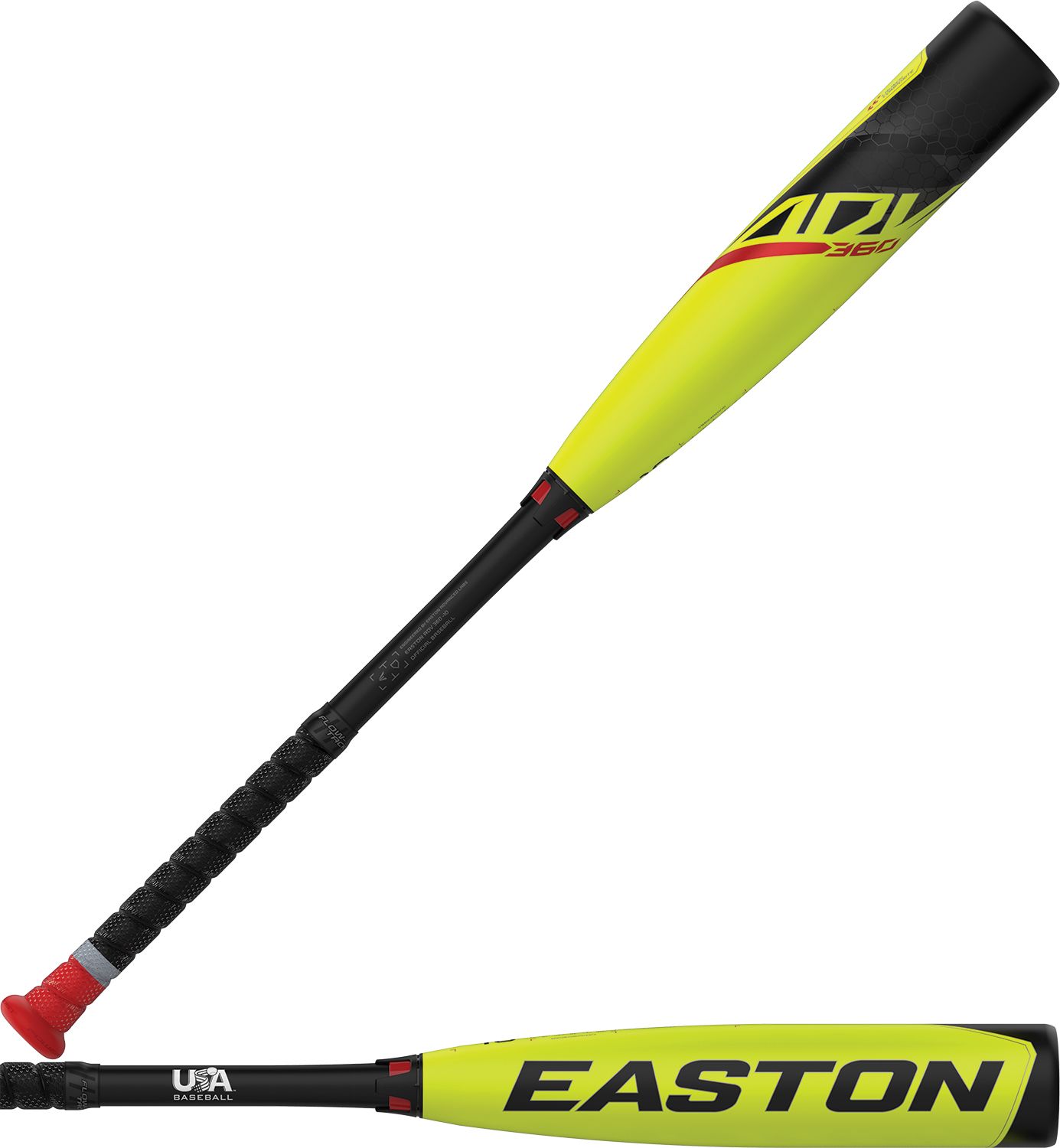 Easton ADV 360 USA Youth Bat 2023 (-10)
Advance your hitting to new heights with the Easton ADV 360 Youth Bat -10 2 5/8. Featuring Launch Comp Technology, this bat boasts a bigger barrel contour for an improved sweet spot. Easton's iSo 2-Piece CXN system helps isolate the handle from the barrel, too. This two-piece technology can help lessen vibration in the hands while maintaining a stiffer feel and impressive energy transfer. And when your little slugger makes contact, the Speed Cap end cap can help with creating a flexible, responsive barrel.
$
Massive Sweet Spot Launch Comp™ Barrel
Vibration-Dampening iSo 2-Piece CXN™ Piece Boasts a Larger Energy Transfer
Supportive & Comfortable Power Boost ™ "Soft Knob"
Stiffer Composite Handle
Learn More
ADD TO CART
Marucci CATX Connect Hybrid USA Youth Bat 2024 (-11)
Fasten your seatbelts and watch their performance take off with the Marucci CATX Connect 2024 USA Youth Bat -11. This bat features a balanced swing feel in a two-piece hybrid profile. The multi-variable wall design helps create an expanded sweet spot that can be extremely forgiving, even after off-centered contact. Marucci's CAT Connect also showcases the brand's ring-free barrel construction. This technology can help increase barrel flex without running the risk of potential dead spots. And your athlete can swing comfortably thanks to the micro-perforated soft-touch grip for better feel and control.
$
Two-Piece Hybrid Construction
Slightly End-Loaded Feel
Custom-Molded Handle Taper
Ring-Free Barrel Construction
Learn More
ADD TO CART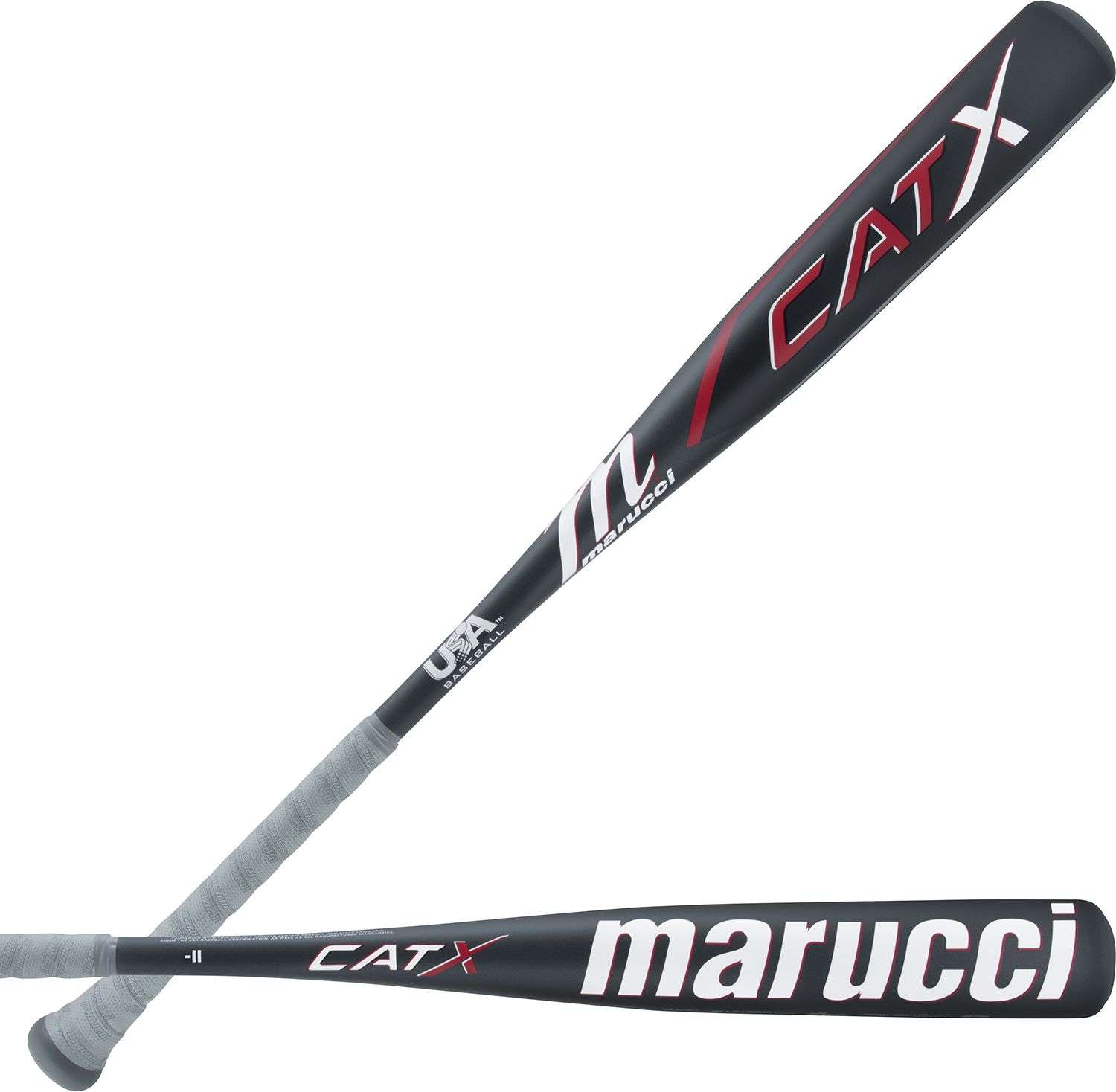 Marucci CATX Alloy USA Youth Bat 2024 (-11)
Engineered for big-time hits, the Marucci CATX Alloy 2024 USA Youth Bat -11 boasts an optimized barrel profile for evenly distributed mass and a wider, more consistent sweet spot. A Liquid-Gel Dampening Knob with patent-pending technology reduces vibration for a solid feel during contact as well. Finally, the Custom-Molded Handle Taper is ergonomically designed for each weight drop, providing a better and more bat control for your athlete.
$
One-Piece Alloy Construction
Precision Balanced Barrel
Liquid-Gel Dampening Knob
Custom-Molded Handle Taper
Learn More
ADD TO CART
Louisville Slugger Omaha USA Youth Bat 2023 (-11)
Bringing together stiffness, power and feel, the Louisville Slugger Omaha USA Youth Bat -11 2 5/8 can be a great choice for any budding slugger. The ST7 Alloy Barrel provides more power on contact while the one-piece construction offers that stiffer feel for elite energy transfer from barrel to ball. If your athlete is looking to upgrade their performance, this bat just be the missing link.
$
ST7 Alloy Barrel: For more power on contact
HUB™ 1-Shot End Cap: Designed for maximum durability
One-Piece Construction: For stiffer feel on contact and elite energy transfer
Learn More
ADD TO CART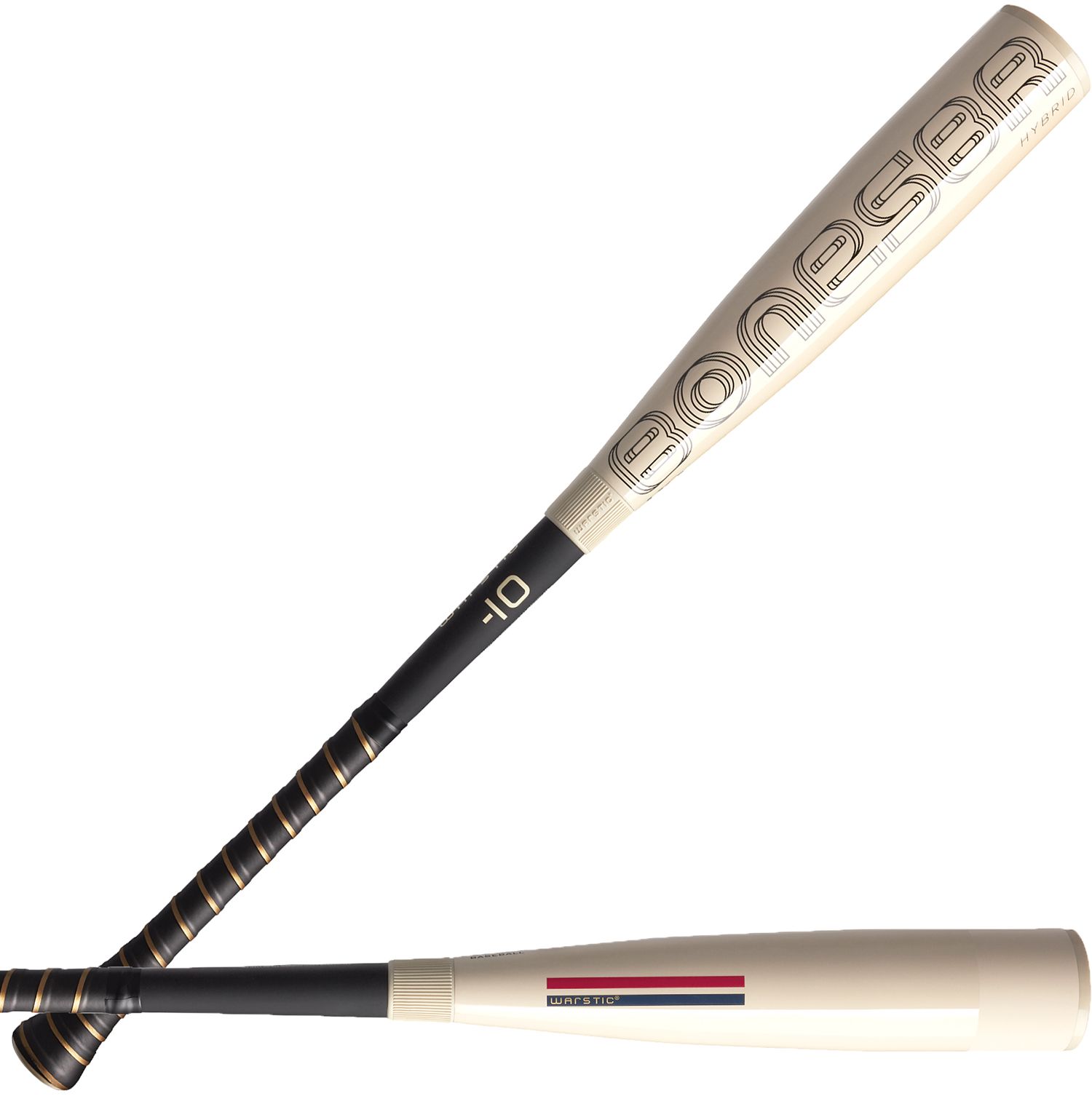 Warstic Bonesaber Hybrid USA Youth Bat 2024 (-10)
Chalk-full of new technology, the Warstic Bonesaber Hybrid 2024 USA Youth Bat -10 has a ton to offer athletes. A state-of-the-art double taper with thinner handle increases swing speed for faster cuts through the zone. The Katana2X Alloy Barrel is constructed with Warstic's highest grade ultra-light alloy, providing better lightweight performance than ever before. And when your baseball star connects, know they'll find comfort in every hit thanks to the Patented Pommel Precision knob and two-piece construction.
$
Katana2X Alloy Barrel is constructed of ultra-light alloy
Features a state-of-the-art double taper with thinner handle
Connection joint adds raw power with additional flexibility and less feedback in the hands
Learn More
ADD TO CART
Finding the right baseball bat can be the kick-starter your athlete needs to fall in love with the game. Use this Pro Tips guide and discover the top USA-certified bats for their game. Looking for the best youth bats but need a different bat standard? Take a swing at our curated list of the best USSSA baseball bats of the year.

Still need help deciding? Consult our Bat Finder tool.