The Best Golf Rangefinders for 2023
Go the distance with the year's best golf rangefinders. Check out top picks from Blue Tees, Bushnell and more!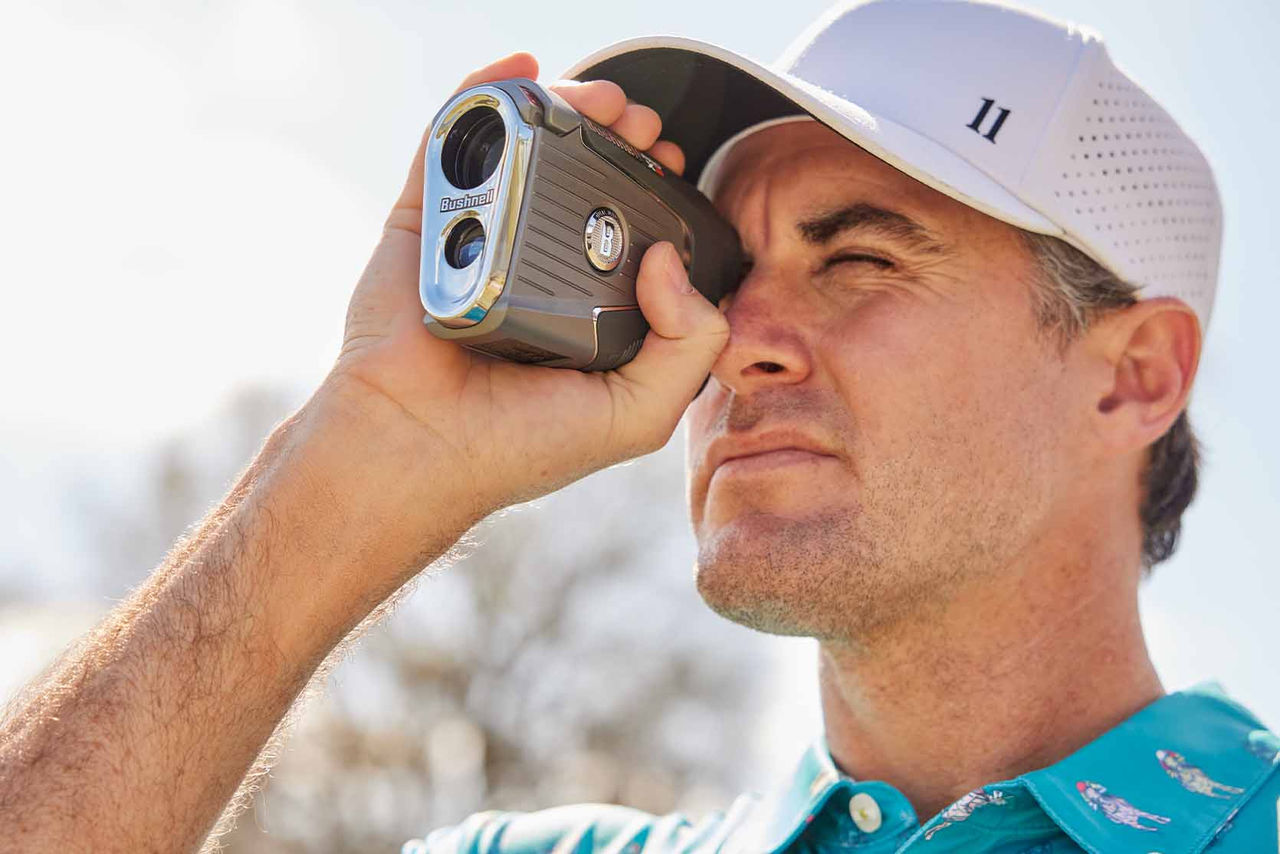 Golf rangefinders continue to get better and better. The latest devices are packed with innovative technology designed to help players choose the right club for every shot. Most are equipped with 6 to 7X magnification, slope switches and CR2-3V batteries included. Check out our top golf rangefinders for 2023 and approach every pin with confidence.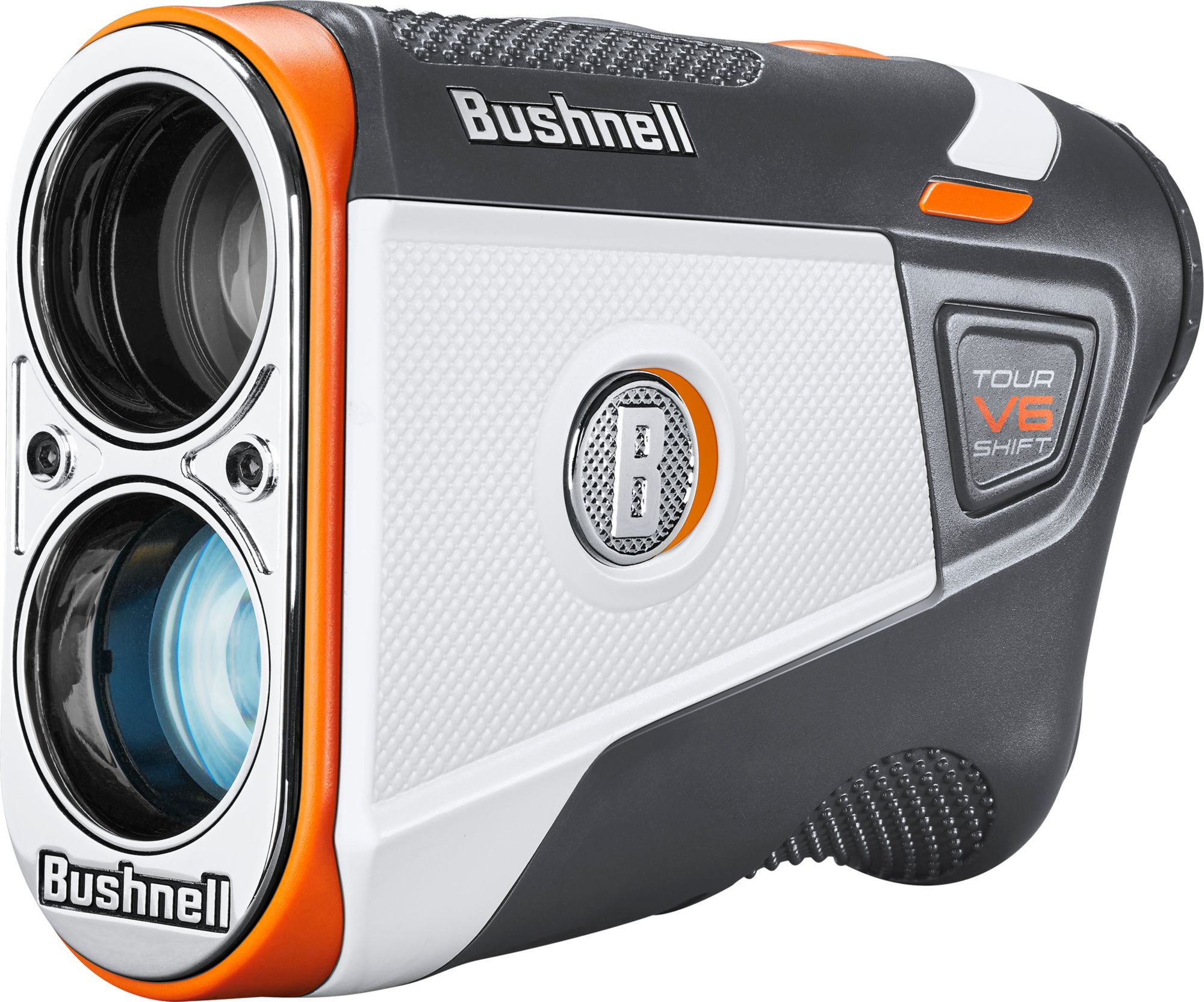 Bushnell Tour V6 Shift Rangefinder
This popular rangefinder features Bushnell's patented, tour-trusted slope technology for incredibly accurate distance calculations. The Tour V6 Shift utilizes improved PinSeeker technology to visually jolt when locked on to your target. It also features a new-and-improved weather-resistant design so you can use it in any conditions. The integrated BITE magnet mount easily attaches to the golf-cart bar so its always within arm's reach.
Our Favorite Feature: Premium carrying case and Folds of Honor Special Edition Ball Marker that's included with your purchase

$
Patented, Tour-Trusted Slope Technology
Slope-Switch
Improved PinSeeker with Visual JOLT
Integrated BITE Magnetic Cart Mount
Ranges 500+ Yards to a Flag
6x Magnification
Learn More
ADD TO CART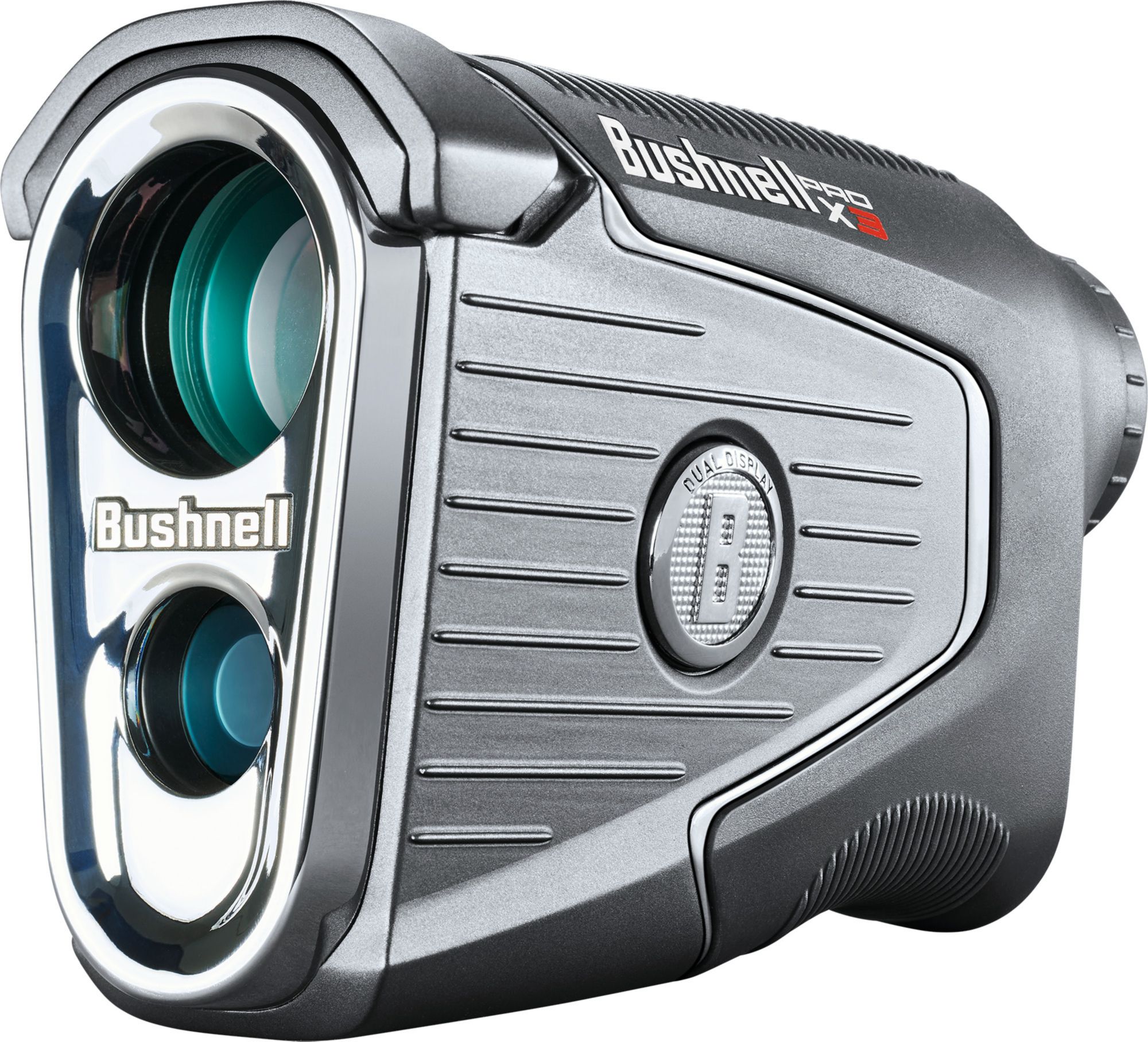 Bushnell Pro X3 Laser Rangefinder
Looking for a rangefinder that can give you an extra edge on the course? If so, the Bushnell Pro X3 might be your pick. In addition to slope compensation, the Pro X3's precisely compensated distances with adjustable home elevation delivers extremely accurate readings. The powerful 7x magnification allows you to lock on the flag from up to 500 yards out. Then, the device will jolt and put a red circle around the target to let you know it's set. And if you like to ride, the built-in "BITE" magnet securely attaches to metal cart bars to keep the rangefinder within reach.
Our Favorite Feature: Slope with Elements factors in temperature and barometric pressure
$
IPX7 fully-waterproof
Patented PinSeeker with Visual JOLT technology
600-yard range to a flag
7X magnification
Learn More
ADD TO CART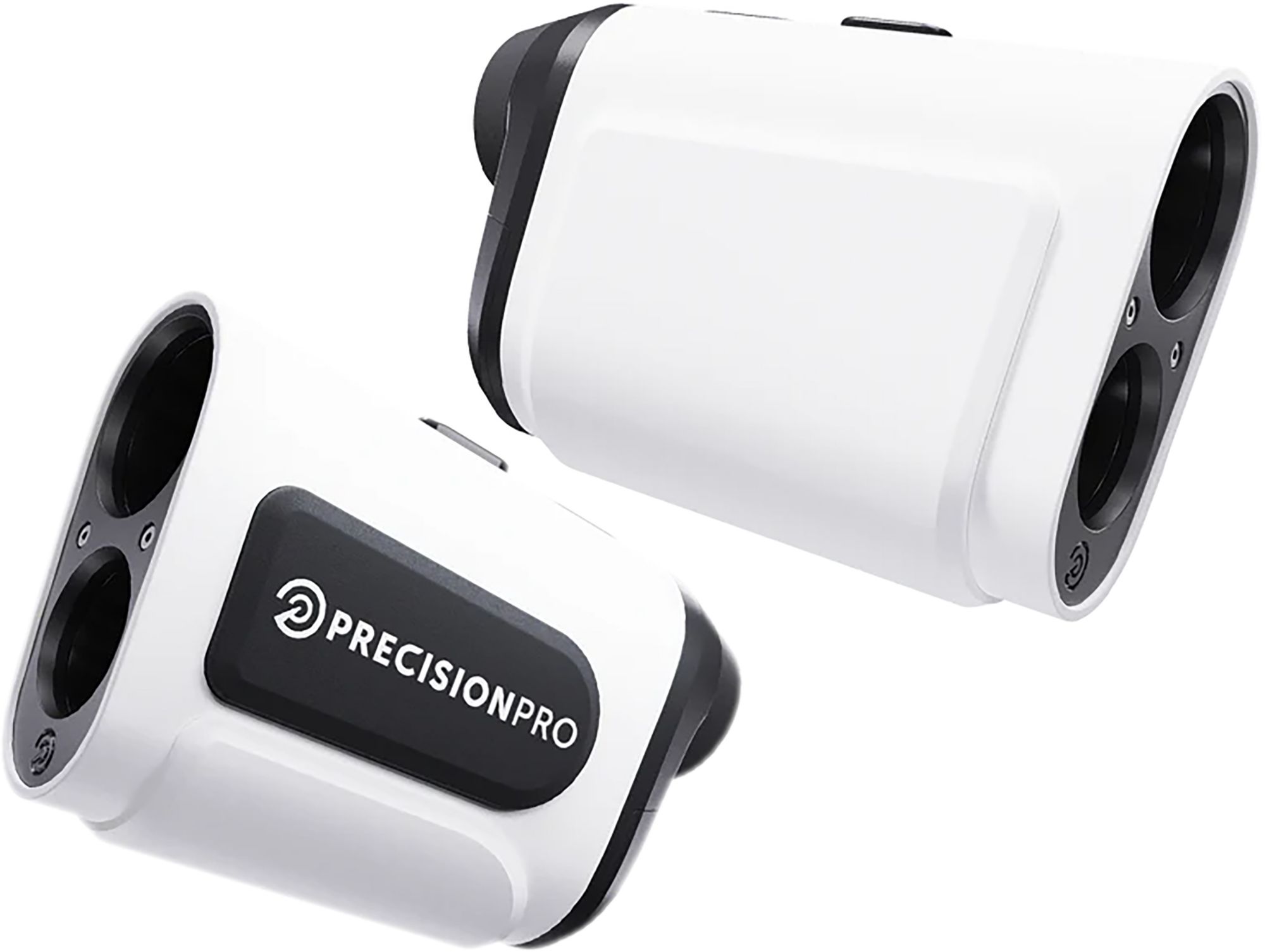 Precision Pro NX10 Slope Rangefinder
Loaded with user-friendly features, the Precision Pro NX10 Slope is our favorite new rangefinder on the market. The NX10 is golf's only customizable rangefinder that allows you to continually update your style with replaceable skins. In addition to the customizable look, the built-in target acquisition technology makes picking up the flag simple and easy. Plus, this rangefinder is built with durability in mind. The weight, industrial design and strength will make it your long-lasting, go-to accessory for years to come. And the magnetic cart grip ensures the NX10 will always be by your side.
Our Favorite Feature: Adaptive Slope technology factors in uphill and downhill distance adjustments
$
Interchangeable Design Skins – fully customizable (available at www.precisionprogolf.com)
Adaptive Slope – uphill and downhill distance adjustments
Visual Slope Switch – tournament legal
Magnetic Cart Grip – for easy cart access
HD Optics – ultra clear display
Learn More
ADD TO CART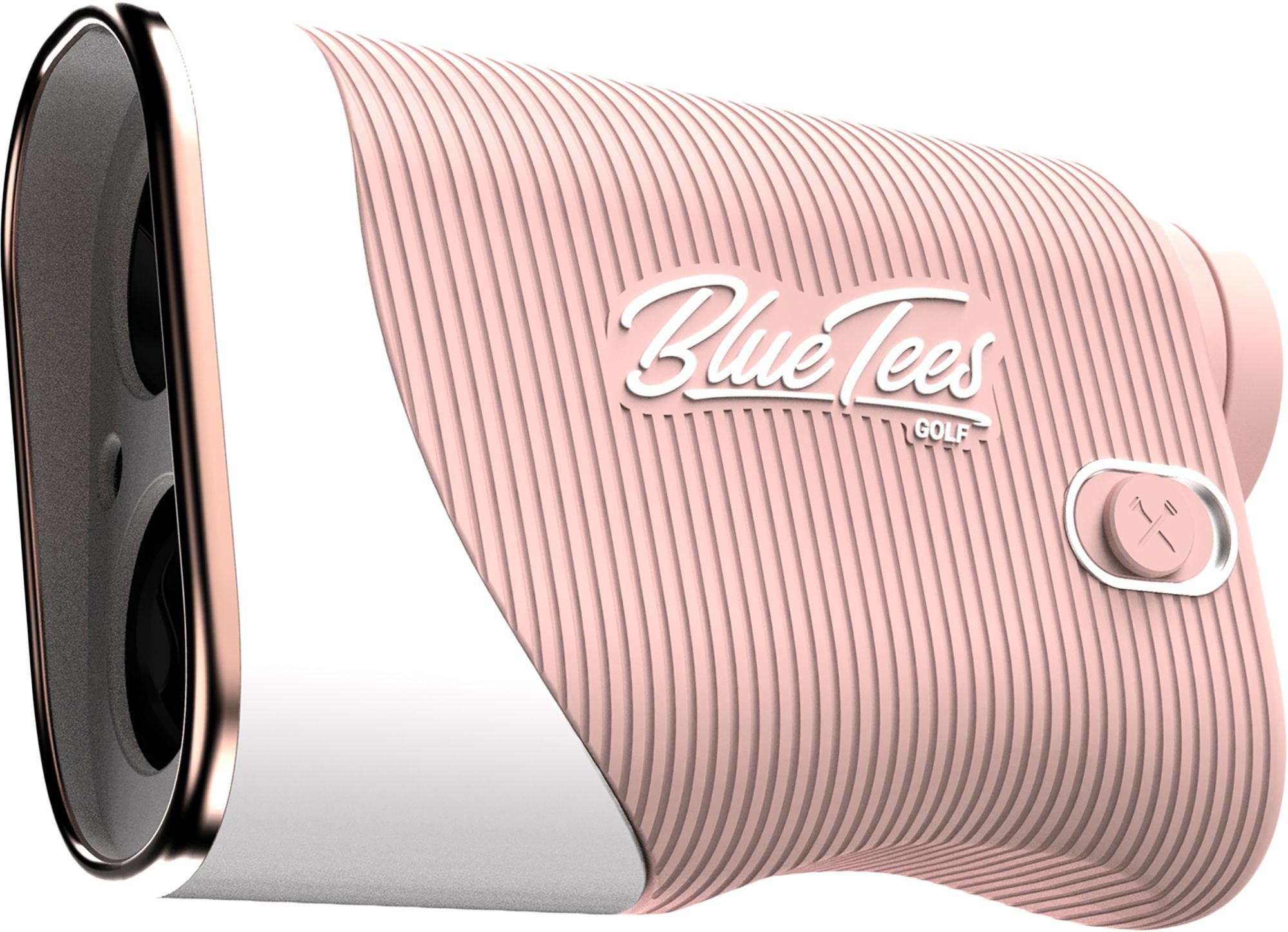 Blue Tees Golf Series 3 Max Rangefinder
Loaded with user-friendly features at a reasonable price, the Blue Tees Golf Series 3 Max is our favorite for adding tech to your bag without breaking the bank. Adaptive Slope Switch Technology calculates changes in elevation to give you the most accurate distance to the hole, while Pulse Vibration with Flag Lock provides a quick jolt to let you know you're locked onto your target. The unique Auto Ambient screen senses the amount of light on the course and automatically adjusts to provide a clear display in all conditions. The Series 3 Max also features a magnetic strip for convenient placement on your golf cart. When off the course, store it away in its durable hard-shell carrying case that easily clips to your bag.
Our Favorite Feature: Built-in magnet for convenient placement on golf cart
$
Adaptive Slope Techology
Auto Ambient Display
Pulse Vibration + Flag Lock
Magnetic strip
Water resistant
4k optics
Learn More
ADD TO CART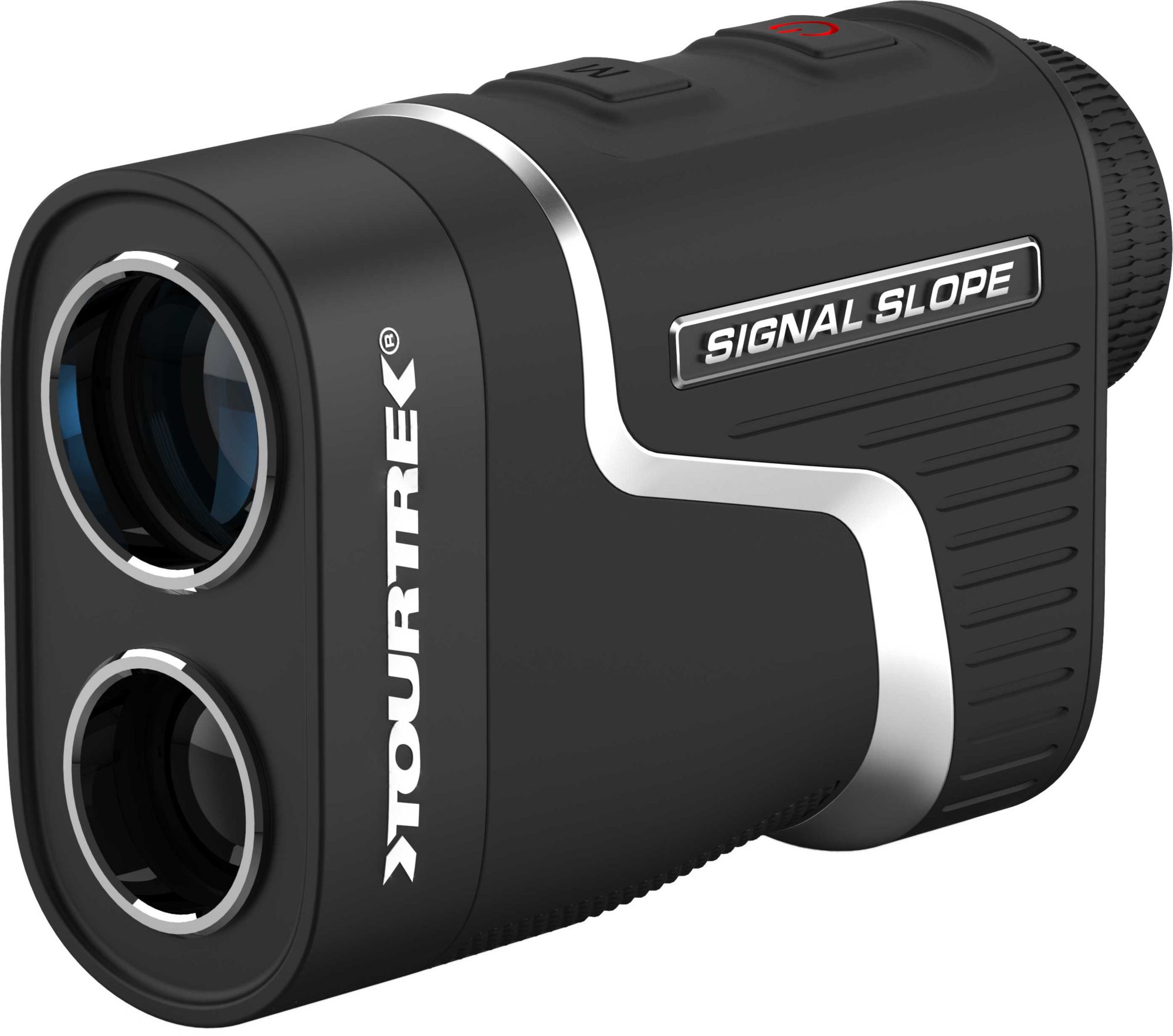 TourTrek Signal Slope Laser Rangefinder
The TourTrek Signal Slope offers advanced performance at an affordable price. Slope-measurement technology gives you precise distance — even on uphill or downhill shots — while a vibration signals when you've secured your target. The scan-mode feature allows you to pan across the landscape to see the distance to varying targets. Best of all, that data is clearly displayed on the improved LCD screen. The Signal Slope comes with a durable carrying case that clips onto your golf bag for added convenience as well.
Our Favorite Feature: Unit vibrates when target is acquired
$
Features "Mode" button that enables the user to switch between adjusted slope yardages, and non-slope yardages, along with scan mode
Scan mode feature allows for continuous yardage readings, as long as the power button is held
An improved LCD yardage display that makes for clear and concise distance measurements
Learn More
ADD TO CART