The Pro Tips Tennis Checklist
Make sure you're prepared with all the right tennis gear to hit the court and ace your season.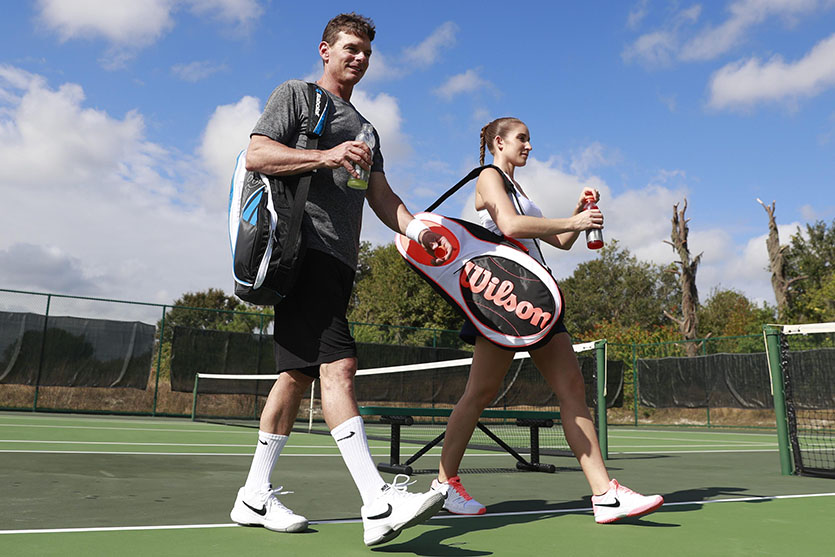 Gearing up for tennis season? There are some essentials you'll need to be on-the-court ready.
For many individuals, tennis can become a lifelong sport. It challenges athletes to be better skillfully when they're beginners and better intellectually when they're in their more advanced years. Younger athletes can play tennis with agility across the entire court, while older players tend to play with more strategy, trying to out-hit their opponents with better precision en route to victory. No matter what age or level of ability you are, though, you'll want to make sure you have the right gear to serve it up.
Of course, you will need a tennis racquet and tennis balls, but don't forget those finishing touches that could take your game to the next level. For example, your shoes are likely to be a key factor in how well you return the ball, and you'll want racquet strings and grips to help you hit your shots with confidence and power.
Part of the beauty of tennis is that it doesn't require as much equipment as some other sports. But that doesn't mean that you're ready to play once you have shoes and a tennis racquet. A racquet bag gets your game-time essentials to and from the court more easily. Also, consider wearing sweat-wicking athletic apparel that can help keep you cool and focused, such as moisture-wicking tops, shorts and tennis skirts for female athletes, when the pressure is on.
Socks that won't slide down easily can keep you on your toes without distraction. If it's sunny, wear sunglasses or a hat that provides enough shade to help you locate the ball more easily. And, of course, don't forget to bring water to keep yourself hydrated on the court, too!
Looking to take your game to an even more advanced level? Consider looking for tennis training aids — like a ball hopper and cones — to help you up your game, set and match. If you're taking lessons, your instructor will probably supply any training aids and balls that you would need, so you most likely won't have to worry about stocking up on those. It is always helpful, however, to double check with your facility to see what you're required to bring to a lesson.
Now that you're ready with all the essential tennis gear, it's time to learn or take a refresher course on some of the basics. Learn how to grip a racquet, how to serve and how to volley with these helpful tips.
*Click to enlarge and print.