How to Remove and Install Bike Wheels
Follow this breakdown of how to easily remove the front and back tire of your bike.
Whether you are doing basic maintenance, fixing a flat or trying to fit your ride onto a rack, it's important to know how to get a tire on and off of your bike.
This quick wheel guide can help you feel more confident when removing and reinstalling your front and back tires so you can get back on your bike.
FRONT WHEEL
To remove the front bike wheel:
Take a 15mm wrench to the axle nuts and turn it counterclockwise to loosen them
Remove the front brakes by pinching and releasingthe caliper so there is no longer pressure on the rim
Lift upward to remove the spacers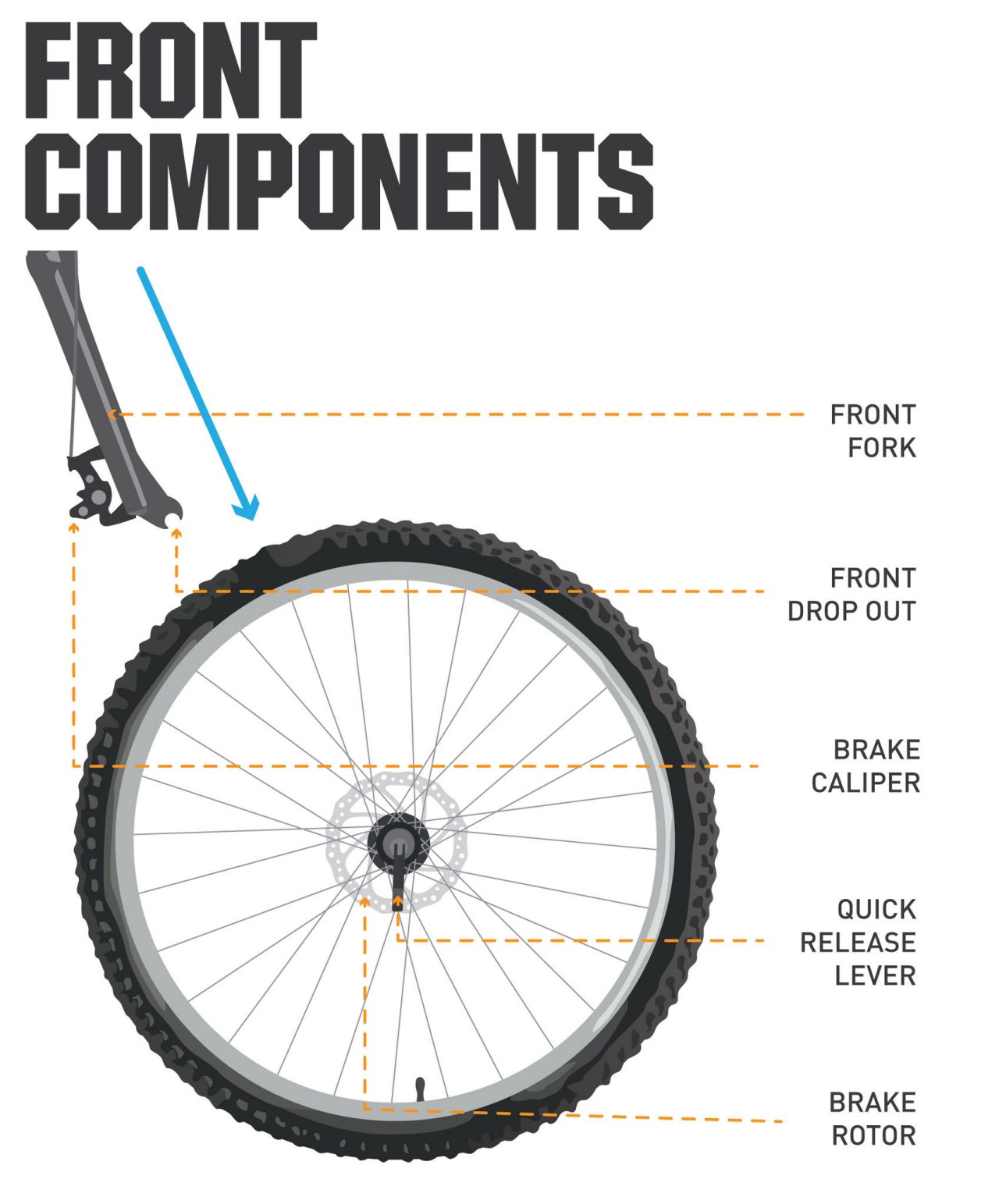 "When reinstalling, you want to make sure that the dropouts are in line with the axle, putting the spacers back in line into the grooves and retightening hand tight," says DICK'S Sporting Goods Bike Tech Jess Lara. "You are going to want to reattach the brakes and use that 15mm wrench to tighten those bolts up even further."
BACK WHEEL
When removing the back wheel, begin with the rear brakes and follow these steps:
Pinch the calipers and release slowly
Loosen the axle nuts with the 15mm wrench. Make sure you allow for space to slide out of the dropouts
Remove the derailleur out of the line of the cogs before gently pulling the wheel downward away from the frame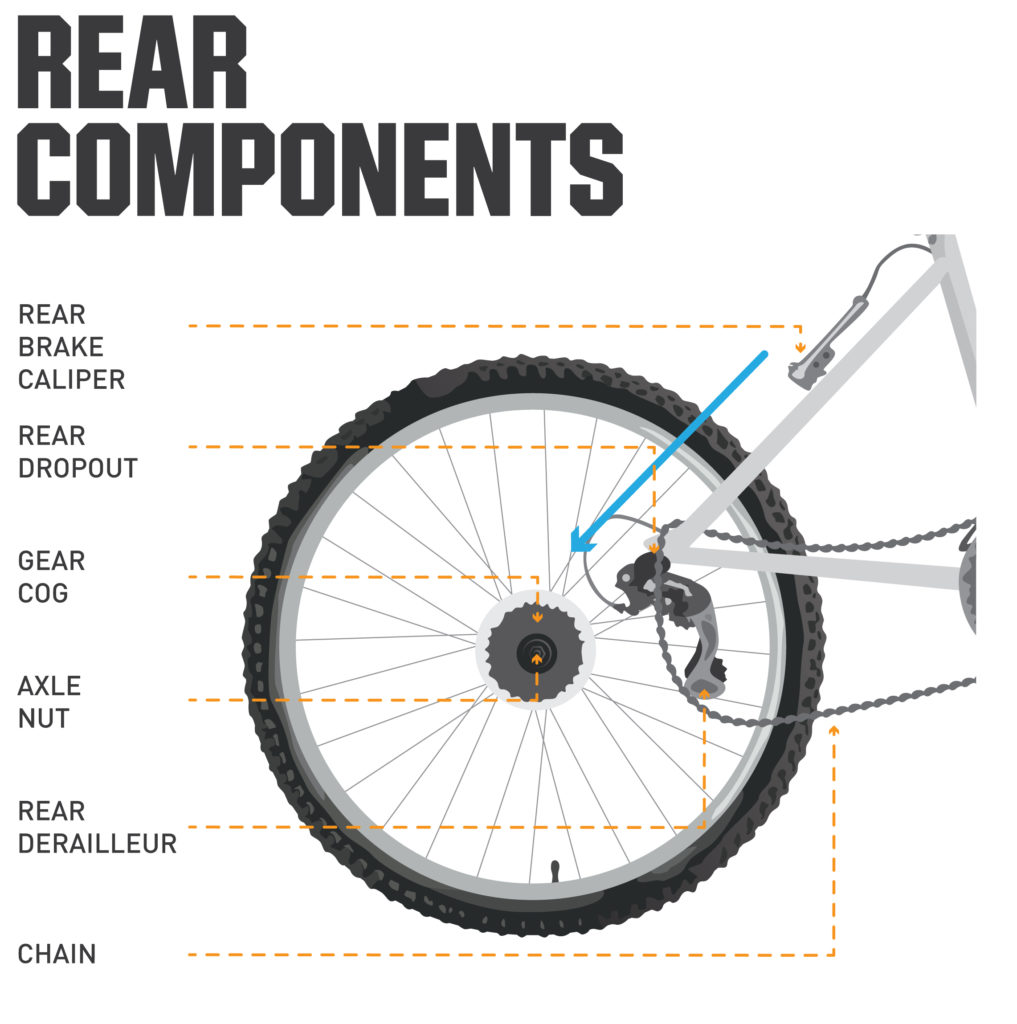 "When reinstalling, you are going to want to make sure that your axles are in line with your dropouts and your chain does go around your cog system again," Lara says. "Lift upward into the dropouts, pressing firmly against them and retightening those axle nuts to make sure they are secure."
And don't forget to reinstall your brake system!
"Reattach your brake system by compressing the calipers and reattaching the line," says Lara. "And tighten properly with a 15mm wrench."
By knowing how to properly remove and install your wheels, you will be ready to get back on your bike in no time.
For help with tune-ups, installations, adjustments and repairs, visit our bike service PROS at your local DICK'S Sporting Goods.
Now that you know how to remove and install bike wheels, discover even more bike maintenance tips.