Gift Wrap Hacks: Two Ways to Wrap a Ball Glove
Throw a gift-giving curve ball with help from this Pro Tips guide on how to wrap a ball glove.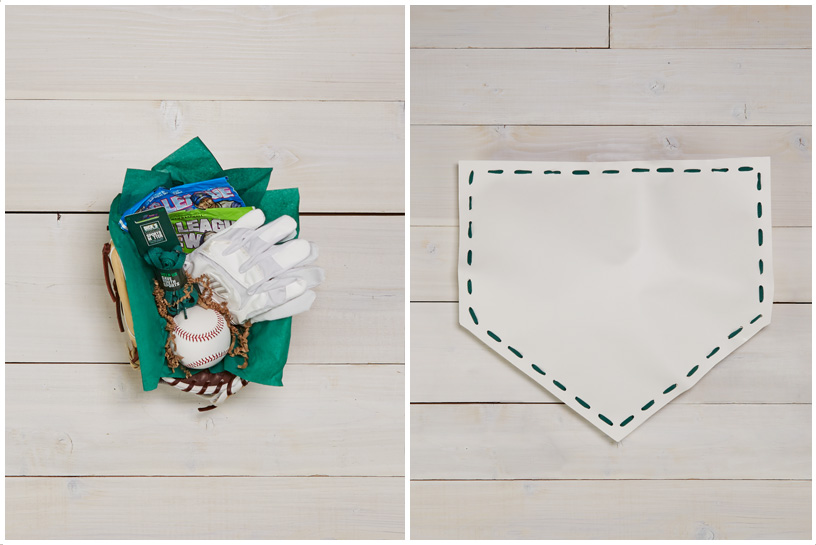 When it comes to gifts for baseball and softball players, a new glove can be a game-changer for athletes at all levels. But with an odd shape, it can be tempting to bunt on wrapping and just throw the new mitt in a bag. Luckily, Pro Tips is here with a double play's worth of wrapping techniques for a ball glove.
HOME PLATE POUCH
Catch the baseball lover in your life by surprise with this gift-wrapping technique. With the help of two poster boards and some shoelaces or ribbon, you can create a home plate-shaped hideout for a glove.
SUPPLIES

Poster Board (2)
Ruler
Pencil
Scissors
Hole punch
Clips
Laces/Ribbon
Crinkle paper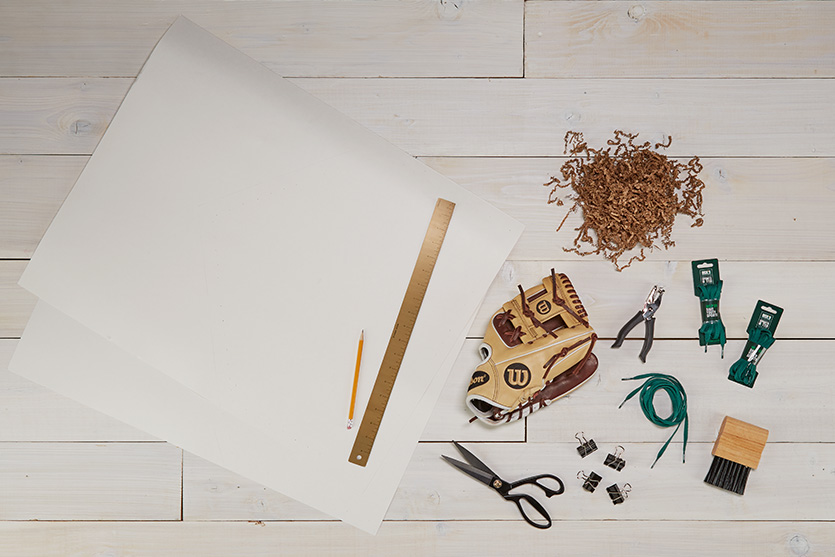 HOW TO

Stack two sheets of standard-size poster board.
To properly size your home plate, place the glove on top of the stacked poster board for scale. Then, use a ruler to create an outline of the plate.
Clip the edges of the two boards together with paper clips so they stay aligned. Next, cut out your home plate shape.
Using a hole puncher, punch holes along the perimeter of your sheets. You can use the clips to help keep the boards aligned during this step as well.
Tie two laces or pieces of ribbon together to create a string as long as the plate's perimeter.
Starting from the point, begin to lace the boards together.
Lace along the sides until only the top border remains.
Place the glove in the pouch along with crinkle paper for stuffing.
Finish lacing the top of the board. Tie a bow knot to close the pouch.
GLOVE GIFT BAG
Instead of opting for a gift bag, you can use the glove itself. This simple baseball gift idea is a great way to give multiple small accessories in one cool package.
SUPPLIES

Tissue paper
Crinkle paper
Small baseball-related gifts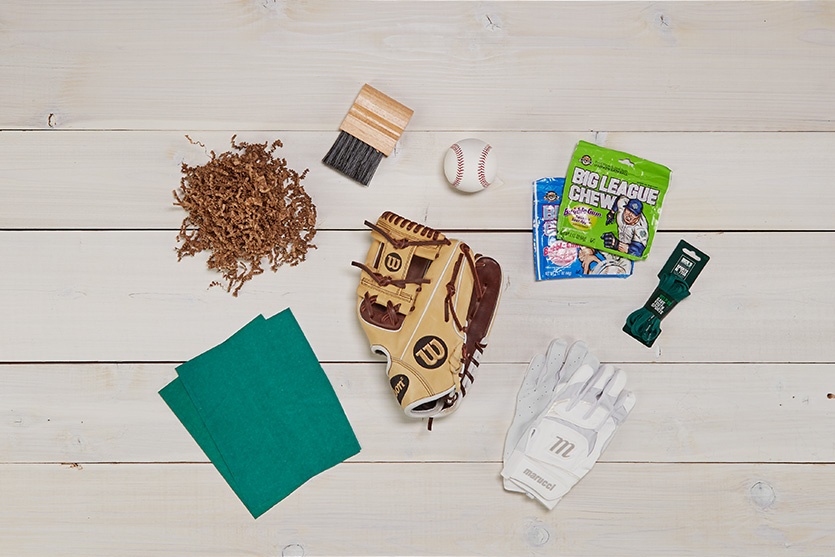 HOW TO

Line the glove's pocket with tissue paper so the edges are covered.
Fill the glove with brown crinkle paper to give it the look and feel of the infield dirt.
Place small baseball- and softball-related accessories (new batting gloves, gum/seeds, a ball, some laces, etc.) in the glove pocket to complete the gift bag.
Add more crinkle paper for a decorative touch.
Now that these unique baseball gift ideas have shown you how to change up your gifting, you can check out these other Pro Tips guides on how to wrap more oddly shaped gifts, such as golf drivers, sleeping bags and basketballs.