Baseball Coach Gear Checklist / Baseball Checklist: Gear & Apparel
The gear and equipment you'll need before coaching the upcoming baseball season.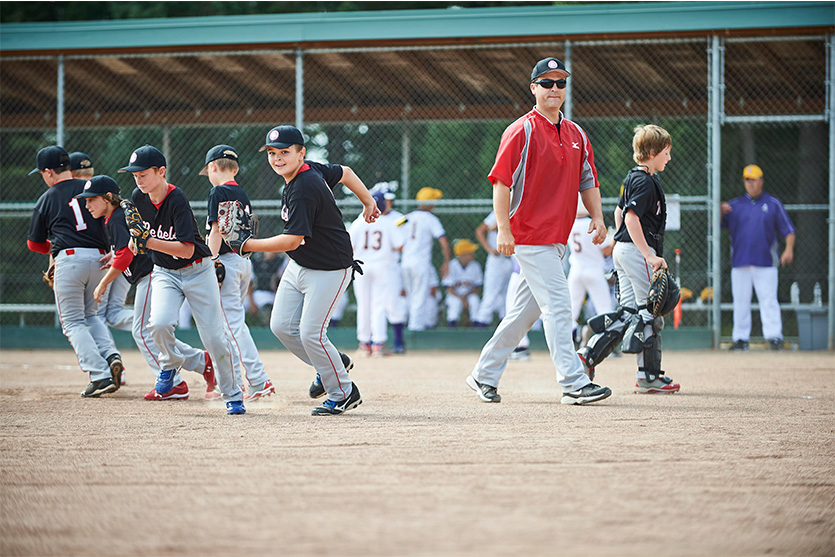 As a coach, you want the players on your team to come prepared to every game and practice. But you'll need to come ready as well.
To get the most out of your baseball season, you'll want to be ready with the right gear and equipment. Some players may prefer to use their own personal equipment, but it's better to prepare as if they don't.
An absolute must-have is to bring plenty of baseballs. Whether the team is working out in the batting cage or running drills on the field, you want to make sure you have enough baseballs to get through the drills you have planned. Bats are also something you should bring with you. Again, some players might use their own bat, but having a variety of bats to use can help your players make the most of their time at the plate.
And don't forget about water. Players should bring their own, but you'll want to make sure you have extra.
Depending on the level of your team, training aids could be useful tools to help your team practice and improve their skills. These can include pitching, hitting and fielding trainers. These devices could help players master their skills as well as improve their speed, strength and agility.
You will also need to be prepared for game day and bring many of the same items that you bring to practice like batting helmets, catcher's gear, extra bats and extra baseballs.
It's important to keep a file of all the players on your team as well. This should include contact information, emergency contacts, any league-required documentation and any medical information that may be important to know about your players. Keep this information handy during practice and games as well as a fully-stocked first-aid kit and a cellphone in case of emergencies.
GameChanger's intuitive, yet powerful scorekeeping app allows coaches to guide their team to greatness with access to team and player stats. The GameChanger app makes sure no one misses a moment of the action by connecting family and fans to live play-by-play, schedule and player alerts, and more!
A good coach is always prepared — make sure you are ready for whatever your team may need to help players perform and play their best.
*Click to enlarge and print